Are you unsure of what made your Venmo account freeze?
Can't retrieve funds from your Venmo account since it is frozen?
Read on to learn how to unfreeze your Venmo account and access your funds.
A frozen Venmo account is a major inconvenience. This may be more aggravating if you have money in it since it is also frozen.
Here's a rundown of the possible causes of a frozen Venmo account, including instructions for unfreezing it and retrieving any money that may have been stored inside. We'll also explain how long it takes for Venmo to unfreeze an account.
---
MUST READ: How to avoid Venmo 'Suspicious Activity Text' scam
---
Why is my Venmo account frozen due to 'Suspicious Activity'?
Short Answer: If you attempt to log into your Venmo account from a different device, input the wrong pin repeatedly, or someone else is trying to get into your account, your account may be locked due to 'suspicious activity' or violation of the user agreement.

1. Venmo account has been accessed through another device
It's not simple to keep track of your finances. This is why, under Venmo's Privacy Policy, they will promptly suspend your account if they detect any suspicious behavior. This may happen if you access your Venmo account from a device other than the one you normally use.
2. The wrong PIN has been entered many times
If you input the incorrect PIN too many times, your account may be locked. Whenever Venmo believes that a user's account is being misused or hacked, the account is temporarily frozen while the company conducts an investigation.
3. Someone else has attempted to access your account
In order to validate your Venmo account, the service may ask for more information. Usually, this happens when they find suspicious activity on your account. There's a chance they'll learn about unauthorized activity on your account from another bank.
In these types of situations, Venmo is obligated to place a hold on your account since there is a possibility of a legal infraction.
4. Venmo has been accessed from outside the US
Even though it is against the law to do so, many users nevertheless seek to visit their Venmo accounts from locations outside the United States.
This might lead to the permanent suspension of your account. If you violate Venmo's terms of service or your agreement with the company, your account will be frozen immediately.
---
How to Unfreeze Venmo Account
Method 1: Respond to the email issued by Venmo
Whenever your Venmo account is temporarily disabled, you will get an email from the company explaining the situation. You should respond to that email and provide them with further information about your situation. In a similar vein, the app's "Get Help" option may be accessed through the menu button.
You will then be sent to a page where you must click on Contact Us. You may make your case here, but keep in mind that you really must know why people are being frozen over first. A picture ID provided by the United States government may be required, so have one handy and try not to freak out if asked for one.
Remember that Venmo may have frozen your account since it believes someone else is using it, and that providing identification is the only method to prove that you are who you say you are when requesting that your account be unfrozen.
---
Method 2: Make contact with Venmo
Alternatively, you may phone Venmo's customer care hotline or use the app's "Chat with us" feature. You should provide as much information as possible about your situation through any method you choose to communicate with the bank about the hold they have placed on your account; else, the hold may last longer than planned.
Please let the team know that your account has been temporarily disabled so that the appropriate support agent may be assigned to you. There should be no ambiguity in your comments to the support team, thus you should avoid making any errors that can raise suspicions of improper usage of the platform.
---
How long does it take to unfreeze Venmo account?
Depending on the circumstances, Venmo may unfreeze your account immediately, or it may take two to five business days, or you may have to wait until the inquiry is over.
Your bank account may be unfrozen for a variety of reasons. If it has been frozen because of a failed transaction, you may usually have it unfrozen within minutes by paying back the outstanding balance using a debit card. You'll need to wait anywhere from two business days to five if you'd rather pay using a bank transfer than a debit card.
If Venmo freezes your account because of possible fraud or a violation of their terms of service, you won't have access to your funds until they finish their investigation.
---
How to get money out of frozen Venmo account
When your Venmo account is frozen, you can't access the funds in it. Therefore, the account must be unfrozen before any further action may be taken. It's possible to have your Venmo account unfrozen by paying back the outstanding balance or getting in touch with customer support.
---
FAQs
1. How can you prevent having your Venmo account frozen?
We've already established that unsuccessful transactions and violations of the Venmo Terms of Service are the two major reasons Venmo may freeze your account. Make sure you have enough money in your Venmo account before you try to make a payment to prevent having your account blocked.
Make sure you are familiar with Venmo's terms of service to avoid unintentionally breaking them. Importantly, if Venmo identifies fraudulent or otherwise questionable behavior, the account in question may be temporarily locked. If this is the case, Venmo staff will get in touch with you to discuss the situation.
---
Final Words
Your Venmo account may have been frozen due to suspicious conduct or a violation of the User Agreement; however, now that you know what caused the account to be frozen and how to lift the suspension, you may take the necessary actions to remove the hold and access your funds.
If your account has been frozen, be it for security reasons or because you broke the rules, contact customer service and they should be able to assist you to get things back up and running.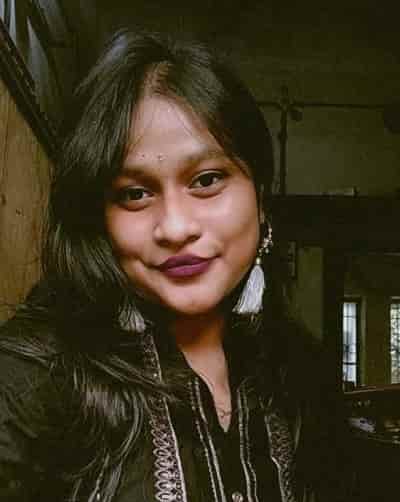 Having earned a Bachelor's degree in Commerce from Ravenshaw University, with a background in Accounting and Finance, Akshita Pattanayak contributes to UniTopTen by writing clear and concise articles based on Finance-Tech. With more than a hundred fin-tech related articles, she hopes to educate people about how banking and payment apps function.