Are you experiencing issues getting TikTok on your iPhone through the App Store?
Several people have had trouble installing this social networking software. While you're anxious to join the TikTok community and get started making or watching the video, it's annoying to come across issues while attempting to download the app.
If you've tried to get TikTok through the App Store on your iPhone but have been unable, this article will help you figure out why. We'll go through some of the potential causes that might be stopping the download. In addition, we will provide advice on what you can do to fix the problem and get TikTok operating on your device.
---
Why can't I download TikTok from the App Store (iPhone)
Short Answer: You cannot download TikTok from the App Store because of country restrictions, temporary App Store difficulties, parental controls on your App Store Settings, age or content limitations on the App Store, or device incompatibility.

1. Country Restrictions
TikTok may not be accessible for installation in your region or country. Because of licensing or other limitations imposed by local legislation, several applications and services are only available in some countries. TikTok may not be listed in the App Store as a downloadable app in your country.
2. Temporary App Store difficulties
From time to time, the App Store may have technical difficulties, like as server outage or maintenance, which may prohibit you from installing any program, including TikTok. You may have to hold off on the TikTok download until the problem is fixed.
3. App Store Settings
Your App Store settings may have limitations that prohibit you from installing TikTok. TikTok, like many other applications, may be prevented from being downloaded on an iPhone if limits or parental controls are activated. Depending on your App Store's security settings, you may need to manually approve the download in such a circumstance.
4. Device Compatibility
TikTok might demand certain hardware or software requirements that cannot be fulfilled by your iPhone. For example, you may not be able to use the most recent version of TikTok if your iPhone is an older model or is running an earlier version of iOS. In such a circumstance, TikTok may not be available for download in the App Store.
5. App Store Restrictions
The App Store may have certain limitations or constraints that hinder you from installing TikTok. For instance, owing to age or content limitations, the App Store may not allow you to download TikTok if you are using a kid or adolescent account.
---
Fix: Can't Download TikTok App
Method 1: Clear App Store or Play Store Cache
The cache is the temporary memory that your device store to load apps and services faster. However, over time a significant amount of cache may be built up, and rather than bringing about advantages, this might lead to problems.
The following actions need to be taken on an Android smartphone to delete the cache for the Google Play Store app:
Step 1: Launch the app that manages your device's settings.
Step 2: Select "Apps" or "Applications" from the menu.
Step 3: Select the app labeled "Play Store."
Step 4: Now, press the "Storage" button.
Step 5: Select the "Clear cache" option.
The following actions need to be taken on an iOS device to delete the cache for the App Store:
There is no such method to clear the cache on an iPhone so you may Offload the app and then install it from the App Store once again to clear the cache.
---
Method 2: Make sure that your device is running the most recent version.
Moving on, if the firmware on your smartphone isn't up to date, there may be a glitch that prevents you from downloading specific applications. This may be the case if you haven't updated your device.
Therefore, check that the most recent version of the software is installed on your device. To get your device up to date with the most recent version, please follow these steps:
Step 1: Launch the app that manages your device's settings.
Step 2: Select "Software update" or "System update" from the drop-down menu.
Step 3: Download the Update
If an update is available, you may download and install it by following the instructions that appear on the screen.
Take note that the order of these steps may change depending on the device you're using. It is important to keep in mind that upgrading your smartphone might take some time, and after the update is finished, you may need to restart your device. Before upgrading your device, you should also ensure that you have a backup of any relevant data.
---
Method 3: Make use of a VPN
There is a possibility that TikTok is not now available on either the Google Play Store or the App Store. Nevertheless, it may be offered in your area. In this scenario, you might attempt to download TikTok by using a virtual private network (VPN).
Download any virtual private network (VPN), whether it's free or paid, connect to a server in a country that's not your own, and then try downloading TikTok again.
---
Method 4: Exit and then re-enter your Google or Apple account
Many problems may be resolved by just signing out of your account and back into it again. To deactivate your account, please follow the procedures below:
Step 1: Open the settings
Step 2: Choose the account you have with Google or Apple.
Step 3: To delete your account, choose the 'Remove Account' button.
Step 4: Start the Google Play Store or the App Store.
Step 5: Log into the account again.
Step 6: Get the TikTok app.
---
Method 5: Determine Whether or Not the Time Zone is Already Set Automatically
There is a possibility that you may have difficulties installing applications if the date and time zone are not set up on your device automatically.
Step 1: Launch the app labeled "Settings" on your smartphone.
Step 2: Go to the Date and Time Option
The "Date & Time" option may be accessed by scrolling down and tapping on it.
Step 3: Examine the settings
Examine the settings to see whether or not the "Automatic date & time" or "Automatic time zone" options are active.
Step 4: Enable Automatic Time zone
If the Automatic time zone setting is off, you will need to enable it before you can download the TikTok app from the App Store or Play Store.
---
Method 6: Install TikTok APK on Your Smartphone
To begin the process of sideloading TikTok onto your device, you will first need to download the application package (APK) for TikTok from a reputable website.
When you have the APK file in hand, you will need to go into the settings of your phone and select the option that allows you to install programs from unknown sources. This option may often be seen inside the Security or Privacy settings of your mobile device.
After enabling the setting that allows you to install applications from unknown sources, you can then use file management software to find the TikTok APK file that is stored on your phone and launch it. This should bring up the installation page, where you may select to install the program on your device at this point.
It is imperative that you only download APK files from reputable sites since doing so might put the safety of your device in jeopardy if you download APK files from a source that is not reputable.
---
FAQs
1. Is TikTok Banned in My Country?
TikTok is notoriously infamous for attracting negative attention most of the time. For this very reason, TikTok has been banned in some countries and regions. So, it might be the case that you are perhaps from that region.
To find that out you can refer to this page as the government policies are pretty stringent about these rules and they will be clearly stated as to whether your region allows TikTok or not.
---
Final Words
Finally, there are several potential causes if you are unable to download TikTok from the App Store on your iPhone, including regional limits, temporary App Store issues, inappropriate settings, incompatibility with your device, and App Store restrictions.
If you're having trouble downloading or updating apps, try emptying the cache for the relevant store on your device, using a VPN, or checking out and back into your Apple account.
If none of these steps help, you may want to get in touch with Apple Support or TikTok Support for further information. Make sure you're only installing applications from trusted sources and never in violation of the App Store's or TikTok's terms of service. Bless your TikToks!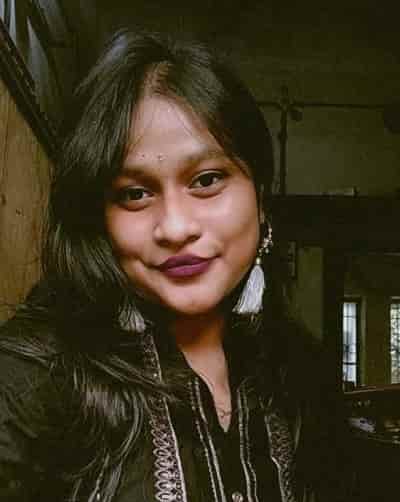 Having earned a Bachelor's degree in Commerce from Ravenshaw University, with a background in Accounting and Finance, Akshita Pattanayak contributes to UniTopTen by writing clear and concise articles based on Finance-Tech. With more than a hundred fin-tech related articles, she hopes to educate people about how banking and payment apps function.