Whether you want to send or receive money from anyone, peer-to-peer payment applications help you do it. Online or offline, they help you get the job done.
One such app is from the global giant Google and is hence named Google Pay. And for making payments you need to add a payment method. It might be a credit or debit card or a bank account. Sometimes, you might have issues verifying your card info.
So, if you are looking at the "this card can't be verified right now" error on Google Pay, this article will give you ways to fix it.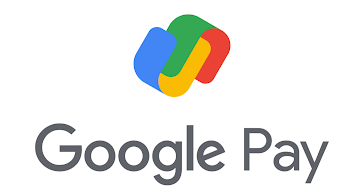 ---
Why does Google Pay say "this card can't be verified right now"?
Short Answer: Google Pay says "this card can't be verified right now"because you are connected to a VPN. Not having the SIM in your phone while adding the card causes this issue too. Also, if you are using a different phone number than the one connected to your card. A rooted phone will not help you verify your card. 
Also, if you have any third-party applications linked to your Google Pay for some kind of offers or deals, they might be the cause too. Issues with the server or application might also make the errors pop up. So, you have looked at the reasons for the issue. Now, scroll down to fix this issue and get it over with.
---
Fix: Google Pay "This Card cannot be Verified"
Here are the methods to get your card verified. 
Method 1: Disconnect from VPN
A VPN is a virtual private network that keeps all your browsing data private. So, whatever you do while it is turned on cannot be monitored by your Internet Service Provider (ISP). But this is not acceptable while using payment apps like Google Pay. It does not work when you turn on the VPN.
Google needs to monitor which network you are connected to and what location you are from, to safeguard you and the person you are transacting with.
Step 1: Open the respective VPN application on your device.
Step 2: Turn it off while you are using Google Pay again. You can turn it on again after your usage of Google Pay is done for the day.
---
Method 2: Insert SIM card
If the device you are using does not have a SIM card inserted, Google Pay cannot auto-verify the number. You will have to manually verify the number using the device which has the SIM card. The whole process becomes tedious and unsafe.
The SIM should be in the device when you are making the transaction too. Otherwise, Google cannot authorize your account or even let you add payment methods or make transactions.
---
Method 3: Verify using the registered number
Your card is connected to your mobile number. So, if you make a transaction the updates will be sent to that number.
For example, you have two numbers say A and B. And A is connected to your card. But you are trying to add your card with a Google profile connected to the number B. This is not possible. You will be thrown the "this card can't be verified" error.
So, the number connected to your Google Pay and the one connected to your card should be the same. If you have a profile with another number than the one connected to your account, you can close it and open a new one as follows.
Step 1: Open Google Pay and tap on the profile icon at your top right corner.
Step 2: Next, select Settings and then select the "Close account" or "Sign out" option. After that, follow the on-screen instructions, and your profile connected to the number is deleted.
Step 3: Finally, close and reopen the app and enter the number connected to your card and create a profile. Now you can connect your card and your card will be verified.
---
Method 4: Unroot your device
Rooting a device means that you change the Operating System (OS) that is inbuilt into your device. People do this to have complete control of all the operations on their devices. Also, they can customize their devices as they like. Every minute detail can be made as they want it to be.
But the problem with rooted devices is that payment or banking applications do not work. For your safety and the bank's or application's safety, rooted phones are not allowed. As soon as you open the application, it will inform you that the phone is rooted and the app won't work.
So, there are a lot of applications that help you unroot your device. Some give you free service but the others cost you some money. But as the saying goes, "You get what you pay for". So, better to spend a few bucks to safeguard your files and data while you are unrooting. Also, you can choose to do it manually, if you know the process.
---
Method 5: Unlink third-party applications
If you have linked any third-party applications that have promised you some flashy deals or offers, do not buy them. These things always turn out to be scams and your personal data will be in their hands.
So, when you try to link your payment details, Google will prevent it to safeguard your information. First, uninstall the third-party application and then connect your card to Google Pay.
---
Method 6: Clear cache
If the issue is not your phone number and is just a glitch, clearing off the cache from the application will solve the issue.
Step 1: Open Settings and search for Applications on your device.
Step 2: Under Applications, you will find Google Pay, select it.
Step 3: Then you will find Storage settings. Next, you will see two options – clear cache and clear data. Click on clear cache and it will be done.
---
Method 7: Restart your device
Errors and glitches can be cured with a simple restart of your device. It is healthy to restart your device once every day. It also clears out the RAM (Random Access Memory). So, your phone will be a tad bit quicker than before.
---
Method 8: Contact Google Pay
If nothing else seems to work, directly contact Google Pay customer support. You can send them the error report or screenshot and mention some details. They will contact you and help you solve your error.
---
Final Words
This article has now informed you of the reasons this error pops up. And the ways to get rid of it too. I hope this helps.
That is all folks!
Don't have a good day, have a great day!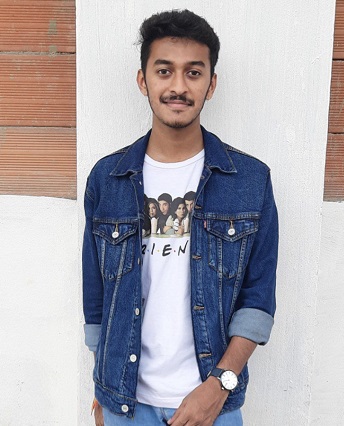 Sri Sahith is passionate and writes his articles by ensuring attention to detail. During his graduation study, he has taken elective subjects like Business Economics and Financial Analysis. These gave him the interest, knowledge and passion to write articles related to Finance-Tech. Also, he loves to read books and talk about them as long as possible.