Wondering why Costco is not sharing membership?
Want to figure out a way out of this?
Well, fret not. In this article, we'll address your concerns by investigating the reason behind Costco not sharing membership. Then, we'll provide you with practical solutions on how to share your membership with others. So, stay tuned to discover the options available.
---
Why is Costco not sharing membership?
Short Answer: Costco is not sharing memberships to protect the value of its membership program and to be fair to its paying members. The company firmly believes that those who pay for membership should be the sole beneficiaries of the perks and pricing advantages it offers.
Officially, Costco states, "We don't feel it's right that non-members receive the same benefits and pricing as our members." The money earned from membership fees allows Costco to adhere to its basic idea of providing high-quality items at reasonable costs.
Keeping costs low and giving excellent value to the company's loyal customer base is only possible by limiting access to these perks to paying members. If you are caught using another member's membership card without their permission, you may be banned from Costco and have the card seized.
According to the company's official website, "membership may be terminated at Costco's discretion and without cause." Costco employees are thus authorized to take membership cards they clearly believe are being used by someone other than the card's legitimate owner.
---
How to share Costco membership
Since Costco no longer allows memberships to be shared, customers who have been taking advantage of this loophole in the past will have to find other ways to save on items. Here are some of them:
1. Shop along with your friend or partner
A Costco membership might be difficult to share with people outside of your family owing to the company's regulations, but there are ways to get past them. Even if you can't just give your card to someone outside your household, you can still go shopping together.
Customers at Costco are welcome to bring friends with them while they shop. So, non-members who used to share cards with Costco members can join them on their shopping trips. It allows you to continue enjoying the benefits of shopping at Costco together while ensuring that the membership rules are adhered to.
However, it's important to keep a few things in mind when employing this approach. Firstly, the Costco member should be the one making the payment at the checkout. Secondly, it's essential to keep track of the shared expenses accurately to ensure fair reimbursement. Lastly, communication is key to avoiding any misunderstandings regarding who owes what.
2. Give your card to a single family member to use.
Costco allows two people from the same home to share a membership card and online account. While you can't provide this perk to anybody beyond your immediate family, the company does offer a simple way to give other people in your home access, too.
Each main and affiliate member in a household is eligible for a free Household Card. Anyone 16 or older residing at the same address as the main or affiliate member may apply for and use this Household Card.
It makes it easier for everyone in the home to shop at Costco, assuming they qualify. However, it's important to remember that this Household Card is only for usage by people who share a common household.
Costco's rules may prevent you from giving this card to a friend or family member who does not reside in the same location. According to the company's website, anybody using a Household Card may be prompted to verify that their address is the same as the main or affiliate member's.
3. Ask your family member or friend to buy their own membership
If you and a friend or family member have been sharing a Costco membership but are now unable to do so, there is an easy solution: request them to get their own membership.
The most affordable Costco membership is the Gold Star membership at $60 per year, while the most expensive is the Executive membership at $120 per year. The annual fee may be kept to a minimum by taking advantage of occasional promotions that provide a gift card with your membership.
Even though it's an extra cost, having your own Costco membership is a good idea. It ensures that you may continue to take advantage of Costco's low pricing on a continuous basis.
---
Final Words
To ensure that only those who pay for a membership at Costco enjoy its perks, the company has chosen to end shared memberships. Membership fees are an important source of revenue if they are to maintain their cheap costs along with superior quality products.
If you used to share your membership with others, don't worry. You may still make it happen by using the methods discussed here. So, even though the rules have changed a bit, you can still enjoy Costco's great products and discounts.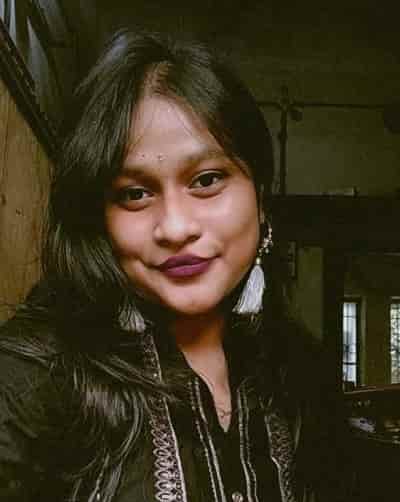 Having earned a Bachelor's degree in Commerce from Ravenshaw University, with a background in Accounting and Finance, Akshita Pattanayak contributes to UniTopTen by writing clear and concise articles based on Finance-Tech. With more than a hundred fin-tech related articles, she hopes to educate people about how banking and payment apps function.