Have you gotten a Cash App confirmation code and wondered what it's for?
Or were you sent one even if you haven't signed up for an account?
If you're looking for information, you've found it. Keep reading to find out more.
When it comes to sending and receiving money on the go, many people turn to Cash App, a popular mobile payment service. But if you've been sent a Cash App confirmation code lately and you have no idea why, it might be a reason for concern.
This article will discuss several scenarios in which you could have gotten a Cash App confirmation code. We'll also tell you what to do if you think you're the victim of a scam and provide you with advice on how to safeguard your money and personal data.
---
Why did I receive a Cash App confirmation code?
Short Answer: If someone tried to sign up for Cash App using your phone number or email address, you could have gotten a verification code as part of the procedure, or as part of an effort to defraud you.

1. Procedure for Verification
During the sign-up process for Cash App, you'll be asked to authenticate your account by providing either your phone number or email address. It's possible that you were sent a verification code after creating a Cash App account or making changes to your account settings.
2. Your personal information was stolen.
If you have shared either your phone number or email address, you should be aware that someone may have tried to use it to sign up for Cash App. To verify the identity of the individual seeking to establish an account, Cash App sends a confirmation code to the registered phone number or email address.
In the event that you get a Cash App confirmation code but haven't tried to set up an account, it's likely that someone else is attempting to do so using your information.
It's possible that you've given a friend or acquaintance your contact information but then forgotten about them. You need to get in touch with them to see whether they've opened an account using your email address or phone number.
3. Someone is trying to scam you
Fake Cash App accounts are used by fraudsters in their attempts to defraud users into transferring money. They may email you a bogus confirmation code or attempt to get you to hand over your Cash App credentials in some other way.
Somebody may be attempting to scam you if they send you a Cash App confirmation code when you didn't request one or try to modify your account's settings. Take care not to reveal any sensitive information to someone you don't know and trust, especially in this situation.
Use a complex password and two-factor verification to keep your Cash App account safe from unknown sources.  Your login information, including your password, two-factor verification code, and password reset links, should never be shared with anyone.
---
I don't have Cash App but received a text message
If you don't have the Cash app but still received a text message then: either someone is trying to open an account under your name, or they are trying to deceive you. If you are certain, however, that you did not give anyone access to any of your private information, then it is likely a smishing SMS. Messages sent to recipients in this scam seem to be from Cash App when they are actually from a scammer.
The messages might request that you validate your Cash App account or advise you to reset your password because of a possible security breach. They have a link to a phony login page that will take your credentials. If fraudsters get your login information, they may access your account and make fraudulent purchases or request money from your contacts.
Avoid opening attachments or clicking on links in messages you didn't request, even if they seem to be from a trusted source like Cash App. We recommend activating two-factor verification and utilizing the Security Lock option in Cash App, which necessitates a passcode while paying for something to protect your account from fraudsters who possess your login details.
Keep in mind that your Cash App account is vulnerable to hackers, so it's best not to keep any significant amount of money there. Likewise, you should always be on the lookout for phishing attempts and other forms of fraud.
Never give up your Social Security number, bank account number, or any other sensitive information in response to a message or phone contact you didn't initiate unless you're quite sure it's from someone you know and trust. Use strong and different passwords for each account and turn on two-factor authentication wherever it's an option to further safeguard your personal data.
---
FAQs
1. Why isn't Cash App sending me a confirmation code?
If the verification code doesn't arrive on your phone within a few minutes, double check that you provided your phone number correctly. A new attempt at sending the code to your phone will also work.
---
Final Words
To sum up, getting a Cash App confirmation code without an account might be unsettling. However instead of panicking, you can take precautions to safeguard your identity and finances.
If you take precautions like those suggested in this article and use a secure password and two-factor authentication, you can protect your Cash App account and reduce the risk of fraud and identity theft.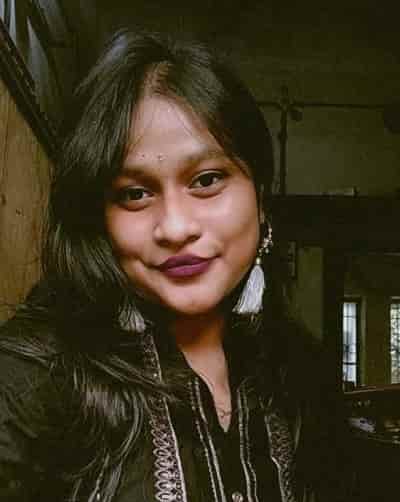 Having earned a Bachelor's degree in Commerce from Ravenshaw University, with a background in Accounting and Finance, Akshita Pattanayak contributes to UniTopTen by writing clear and concise articles based on Finance-Tech. With more than a hundred fin-tech related articles, she hopes to educate people about how banking and payment apps function.