Have you ever returned an item to Costco and been curious about what happens to it afterward? Are they sold again, thrown away, or donated?
It can be upsetting to think that the things you return will be thrown away or not used to their full potential. Do not worry, though. In this article, we will delve into what happens to returned things at Costco and provide a detailed guide on items returned to Costco, with or without a receipt.
By learning how things that are returned to Costco are handled, you can make informed decisions about whether to buy them again or find another use for them, making your shopping at Costco not only easy but also responsible for the planet.
---
What does Costco do with returns?
Short Answer: Costco's approach to handling returned items varies based on product type and condition. They may choose to restock it for resale, auction it off in liquidation sales, sell it at a reduced price, return it to the manufacturer, or properly dispose of the product. 
This diverse range of actions ensures that returned items are dealt with in a manner that maximizes value and minimizes waste. It's easy to return items to Costco because of their liberal return policy and the effort they put into making the return procedure as simple as possible.
When customers return items to Costco, the company usually deals with the returned products in one of the following ways:
Products that have been returned to Costco but have not been used may be restocked into the shelves if they are non-perishable. A brand-new item will be placed back on the shelf and sold for full price if it is in excellent condition.
Canned foods are not thrown away until they have been opened or somehow compromised, despite the fact that they are technically categorized as perishable.
2. Put up in liquidation auctions
Costco cannot accept returns of opened or used items on the main sales floor. Instead, the B-stock liquidation auctions get these things. The same rule applies to clothing that has been tried on but never worn, even if the tags are still attached. Instead, they are sent to auctions where they will be sold off cheaply.
By holding these auctions, Costco guarantees that even products that wouldn't normally be sold in stores get a chance to be sold, so reducing waste and providing potential value to purchasers.
3. Sold at a discounted price
As long as the item is in good working condition, Costco may offer it at a discount as an "open box" item even if it shows signs of wear and tear from being returned. Returns of electronic goods are often sent to the manufacturer so that they may undergo quality assurance testing.
The item is inspected upon return, and if it is found to be in good condition, it is shipped back to Costco to be resold at a reduced price. Items like furniture sets, electronic appliances, and household goods are some of the products that often find their way to the clearance rack at a discounted price.
Many of the things that are returned to Costco are given away or donated to charity. Unsellable items are donated to local charities or used as giveaways at events and meetings sponsored by Costco.
Rather than sitting in a warehouse collecting dust, returned products may be put to good use by contributing to worthy charities or enhancing the fun of Costco get-togethers.
If a product is completely broken or useless, Costco will throw it away. Costco quickly disposes of any food and perishable products that cannot be sold again for reasons of health and safety. Products that have expired, such as milk, eggs, and fresh vegetables, are not restocked but instead thrown away.
When an electronic device is returned, it is usually sent back to the manufacturer for further inspection and possible repair. The item is thrown away if there is a problem with it.
6. Returned to the manufacturers
Unsellable products are sent back to the manufacturer for repairs. Costco's first order of business upon receiving furniture is to inspect it for damage. They are sent back to the factories if quality control determines they are not fit for resale.
---
What does Costco do with returns without receipt?
Short Answer: Costco has a broad return policy and will accept returns even if you do nt have a receipt, so you can usually return anything there. And your returned product will be either restocked, put up for auction, sold at a discount, sent back to the manufacturer, or disposed of.
If you return an item to Costco without a receipt, the store may try to locate your transaction by utilizing the information on your membership card or the credit card you used to make the purchase. They may be able to provide a refund to the original form of payment if they are able to track down the transaction.
---
Where to buy Costco open box items?
Costco's open-box merchandise is sold via B-Stock Liquidation Auctions and, depending on your area, the company's own outlet locations. Costco's aim to eliminating waste and giving value to consumers is seen in its willingness to sell open-box products.
In the event that a returned item is in saleable condition and free of safety hazards, Costco will sell it to a customer. Products like electronics and household items that have not been used or are still in perfect condition are among those that end up on the clearance racks at Costco.
Perishable food goods are the only thing that are not included in this practice of reselling since they are not offered for sale. By making these products available for sale in their stores or at auctions, Costco helps to reduce waste while also providing customers with the chance to save money on high quality items.
Keep an eye out for open box items at Costco stores or liquidation auctions if you're looking for a bargain on electronic devices, household products, and more.
---
Where can I buy Costco returned items?
You can buy items returned to Costco from their store shelves at select outlets where they will be available at discounted prices or from third-party stores where they are sold at auctions.
A number of independent businesses accept returns from Costco and resell them in their own locations and online. Items were restored to their original state and then auctioned off as liquidated goods. Costco has a rigorous screening procedure in place to make sure that all returned products are legitimate.
As long as the item is in satisfactory shape and suitable for its intended purpose, Costco will sell it to you. Everything that is returned to Costco is inspected to ensure that it is in excellent condition before being placed back on the shelves for sale at a reduced price.
---
FAQs
1. What types of products are usually disposed of by Costco?
Food and other things that expire quickly or are deemed unsafe for resale are two examples of the kind of perishable goods that Costco frequently disposes of. Items that are damaged in some way and cannot be resold are also disposed of by Costco.
2. Can non-members purchase returned items or open box items at Costco outlets?
Yes, Items that have been returned or are open box may be purchased by anybody, not just members, at most Costco locations.
With this open-door policy in place, more people, regardless of membership level, will be able to take advantage of the discounts and benefits offered by these items. Costco's returned items and open-box offers give great deals and high-quality products to everyone, whether or not they are members.
3. Can I return items to Costco without a receipt?
Costco has a liberal return policy, so you may usually return products there even if you don't have the original receipt. You might get a refund back to the same card or account you used to make the transaction if they are able to track it down using your membership number or credit card details.
---
Final Words
Finally, the question of what happens to your returned things at Costco has been answered, illuminating the wide range of sustainable measures used by Costco. Whether it's restocking, liquidation auctions, reduced sales, donations, or ethical disposal, you now know how Costco handles returns across a wide range of channels.
Because of Costco's efforts to reduce waste while increasing value, even unanticipated returns may ultimately be put to good use. If you shop at Costco, you may return an item knowing that the company is using sustainable methods that are good for both its consumers and the environment.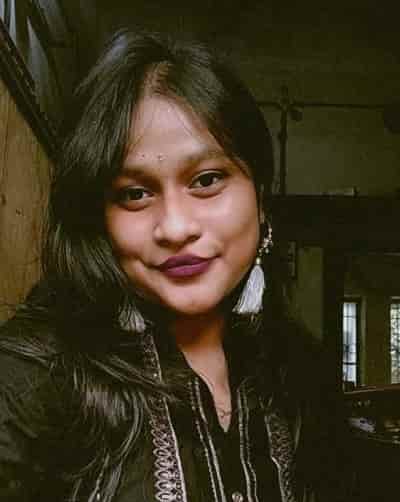 Having earned a Bachelor's degree in Commerce from Ravenshaw University, with a background in Accounting and Finance, Akshita Pattanayak contributes to UniTopTen by writing clear and concise articles based on Finance-Tech. With more than a hundred fin-tech related articles, she hopes to educate people about how banking and payment apps function.