If you have lately viewed your credit report and don't remember registering for credit with Barclays, you may be alarmed to see BRCLYSBANKDE appear there.
But you shouldn't freak out just yet since it might be a real entry on your report.
We'll go through the potential causes of a BRCLYSBANKDE credit report entry, the steps you may take to delete the entry altogether, and FAQs related to the same.
---
What is Barclays Bank Delaware on my credit report?
Short Answer: The appearance of BRCLYSBANKDE on your credit report indicates that you have either registered for or are already carrying a credit line with Barclays Bank or one of their subsidiaries.

Barclays Bank Delaware is abbreviated as BRCLYSBANKDE. The United States is a key market for Barclays Bank, making it one of the world's most prominent international financial institutions. Barclays is a British banking institution with its headquarters in the city of London.
There are both bad and constructive outcomes that might lead to the appearance of BRCLYSBANKDE on your credit record. The four most frequent explanations for why BRCLYSBANKDE could be shown in a credit report are as follows:
1. Barclays ran a credit check on you
If Barclays Bank PLC did a credit inquiry on you to decide whether or not they would grant you a credit card, the inquiry will appear as BRCLYSBANKDE on your credit report. There are two possible manifestations of this sort of check:
If you apply for a new line of credit like a credit card, store card, rewards card, or installment loan, the lender will likely run a hard inquiry on your credit report. If you truly registered for a Barclays credit card, for instance, you will see BRCLYSBANKDE appear on your credit report.
When somebody investigates your credit but you have no plans to create a new account, this kind of inquiry will appear on your credit report. If you got an unsolicited offer letter via the mail for a Barclays credit card, for instance, that company might just have prompted a soft inquiry during the preapproval procedure.
Credit scores are not impacted by "soft" queries, which is great news. A hard inquiry may cause a short-term drop in your credit score (often ranging from a few points to a few hundred), but it will be removed from your credit report totally once two years have passed.
It's important to remember that you can't typically get rid of a hard inquiry before it's due unless the bureau made a mistake and it was mistakenly put into your report.
---
2. Your credit account is with Barclays
If you presently have or have had, a credit account with Barclays, you will see the credit bureau code BRCLYSBANKDE on your credit report.
You should know that BRCLYSBANKDE may still be on the credit report for up to 10 years after you've closed your account if the account was late due to missing payments or 7 years otherwise (if the account was in good standing).
You may discover that your Barclays credit account has been closed, even though you made no action to do so. Due to the high risk of fraud associated with dormant accounts, creditors can close them after a certain period has passed with no activity.
---
3. You are a designated user on another person's Barclays credit account
If another customer of Barclays Bank PLC permitted you to use their account, you may see BRCLYSBANKDE appear on your credit file. Someone close to you, such as a spouse, kid, parent, friend, or business partner, may have permitted you to use their account.
The actions of the primary account holder on a Barclays credit account in which you are listed as an authorized user might have a bearing on your credit rating.
Authorized user status may help you develop a good payment history, which in turn can benefit your credit score if the principal cardholder is a responsible and trustworthy borrower. However, if the principal cardholder misses payments or closes the account due to outstanding balances, it might have a little negative impact on your credit score.
Even as an authorized user, your usage of someone else's credit will affect that person's credit rating.
---
4. You have fallen prey to identity theft
A potential indicator of identity theft is a hard inquiry from BRCLYSBANKDE appearing on your credit report while you are certain you did not register for a Barclays credit account.
It's important to take the following precautions if you believe that your personal information is being used to establish fake accounts:
1. Get in touch with the firm that asked for the hard inquiry (Barclays). Say that you didn't provide permission for the investigation to be made. Probe for specifics by asking questions (i.e., when and why, according to their files, the investigation was approved).
2. You should notify the Federal Trade Commission about identity theft (FTC). To get a report and a strategy to recover from identity theft, visit www.identitytheft.gov and complete the questions provided.
3. Get in touch with any of the three major credit agencies (Equifax, Experian, or TransUnion) to have a fraud alert added to your credit file. Just one bureau has to be contacted, and the others will be made aware of your fraud notice via their coordination efforts.
---
How to remove BRCLYSBANKDE from your credit report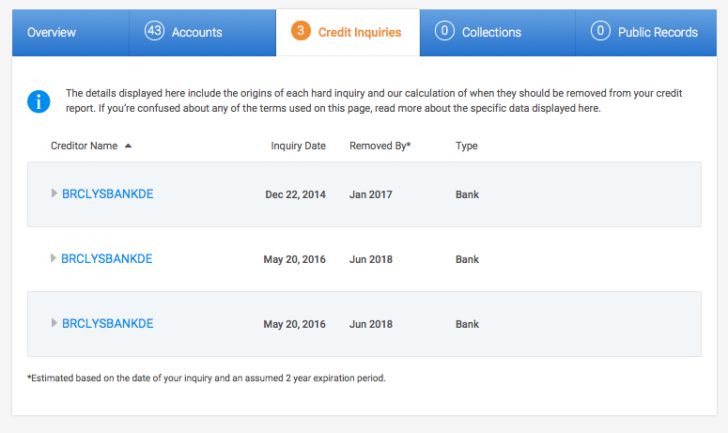 Method 1: Get in touch with credit report agencies
In certain cases, credit reporting agencies may remove hard credit pulls from a consumer's credit file.
Assuming you have not registered for a credit card or loan with Barclays or one of their affiliates, you may take multiple measures to get them removed from your credit report.
If you discover an unauthorized purchase or loan application on your credit report, it is imperative that you contact the credit reporting agencies immediately. You have 30 days to dispute a hard credit check under the Fair Credit Reporting Act (FCRA).
When disputing a false credit item with a credit agency, you should do the following:
Step 1: Request a credit report.
To dispute the false entry, you'll need to pull up the most up-to-date version of your credit report from each of the three major credit reporting agencies.
Step 2: Recognize the faults.
Mark with a circle and a note the false items from Barclays that appeared on your credit report.
Step 3: Fill out the credit bureau dispute form.
Use either the Experian dispute form, the Equifax dispute form, or the TransUnion dispute form to lodge a complaint with the relevant agency.
Step 4: Submit your credit dispute to the relevant credit bureau.
When submitting a dispute form, you should be as thorough as possible in explaining why you believe your credit has been wrongly charged. You have the option to file a fraud dispute through the website, the phone, or the postal service.
The fraudulent entry will be removed from your credit record by the credit bureau.
---
Method 2: Get in Touch with Barclays
You should inform your credit card provider immediately if you suspect a fraudulent purchase. You should alert Barclays immediately if you become aware that someone is creating accounts in your name, alleging to be you, or otherwise abusing your personal information.
The following is a list of the methods by which you may reach Barclays:
1. You may challenge a dispute on your Barclaycard by mailing the following information to BRCLYSBANKDE, Wilmington, DE 19899: Card Services, PO Box 8801, Wilmington, DE 19899-8801 is the dispute documentation mailing address for Barclays Bank in Delaware.
2. Another option is to contact Barclays Bank Delaware's customer care line, which can be reached at 1-866-928-8598 for general queries.
Barclays will initiate a case on your behalf and contact you once they have finished their investigation. Barclays needs some time to look over the situation and reach a decision.
---
Method 3: Seek assistance from a credit repair firm.
Addressing errors on your credit report may be a hassle. Using the services of a credit repair firm is a good idea if you need help raising your credit score.
Do not hesitate to employ a credit repair firm if you have more serious issues with your report than a few inquiries. If your credit is in bad condition, they may help you fix it by disputing inaccurate information, negotiating with debt collectors, and taking other appropriate measures.
---
FAQs
1. How long does a hard credit check stay on your record Barclays?
Since hard credit checks stay on your record for two years after they are performed, you should evaluate any recent credit applications within the last two years when you see a Barclays hit on your record.
---
Final Words
If you have applied for a loan, credit card, or other financial services with Barclays Bank or one of their partners, you may see the notation BRCLYSBANKDE on your credit report. However, it might also be included for malicious reasons on your credit report.
The techniques outlined above may be used to dispute and erase any unauthorized charges from your credit report, including those from unknown entities like Barclays Bank DE. You shouldn't have to live with a false charge on your account if you can avoid it, and there are rules in place to safeguard you if this has occurred.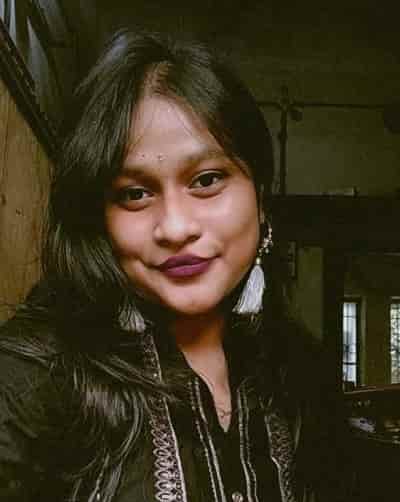 Having earned a Bachelor's degree in Commerce from Ravenshaw University, with a background in Accounting and Finance, Akshita Pattanayak contributes to UniTopTen by writing clear and concise articles based on Finance-Tech. With more than a hundred fin-tech related articles, she hopes to educate people about how banking and payment apps function.