Many individuals have run into the unfortunate situation of receiving a Love2shop gift card just to find out that they can't spend it on Amazon, despite the fact that Amazon is one of the most widely used online retailers. As a result, they have few alternatives on where to utilize their gift card.
If the Love2shop gift card is about to expire and the receiver can't find a store to utilize it, the situation could become more problematic. If the gift card was intended as a thoughtful present, the recipient may feel frustrated and a feeling of waste if it is not used.
The good news is that there is a method to get around this problem, and an explanation of how to do so has been provided in this article. We'll teach you how to convert your Love2shop card into an Amazon e-gift card so you can begin shopping on Amazon immediately.
---
How to use Love2shop gift card on Amazon
Short Answer: Since Amazon doesn't accept Love2Shop vouchers or gift cards directly, customers may exchange their Love2Shop gift cards for Amazon e-gift cards instead and use them to make purchases there.
The Love2Shop gift card may be exchanged for Amazon.com gift cards or cards from any of the other dozens of merchants with whom it is affiliated.
It's easy to use Love2shop gift cards on Amazon and you can do so in the following way:
Step 1: Go to the Love2Shop website.
Step 2: Navigate to the gift card page.
Step 3: Enroll and sign in to use your card.
Step 4: Click the option to exchange the Love2Shop e-Gift Card.
Select the option to swap the Love2Shop e-Gift Card for a different type of e-Gift Card.
Step 5: Choose Amazon from the extensive list of over 50 participants.
Step 6: Select a dollar amount and select Add To Basket.
Step 7: Locate the email to which the Amazon e-gift card information was sent.
Step 8: Register the gift card with Amazon.
When you have the gift card number and other information, you may add it to your Amazon account by selecting 'Redeem a Gift Card'. After that, you may begin browsing Amazon's selection and use your Amazon credit to pay for future purchases.
---
How to exchange Love2shop vouchers for Amazon
Love2shop vouchers cannot be redeemed for cash or for any other store's vouchers or gift cards at this time. Love2shop gift cards are the only ones that may be redeemed for Amazon ones.
A Reddit user claims that after you've signed up for Love2shop, you can swap for e-gift cards, where you'll pay 5% of the amount of an Amazon gift card to purchase or swap it.
Here are the steps to swap a Love2shop gift card for an Amazon gift card:
Step 1: Head over to www.love2shop.co.uk
Step 2: Register your card and sign in.
Step 3: Choose the "exchange for e-Gift cards" option
Step 4: Pick Amazon from the list of merchants.
Step 5: Select the Exchange option underneath it
Step 6: Select the denomination and number of e-Gift cards you desire.
Step 7: Click the Add To Basket button.
After a few hours, you'll get an email that includes a link to a site that has all the information about your new e-Gift card and how to redeem it.
---
FAQs
1. Can you use Love2shop vouchers to buy gift cards?
Your Love2shop Coupon cannot be used to pay for store credit cards or accounts, or to buy gift cards or vouchers for other stores.
2. Where can I use Love2Shop Vouchers?
Love2Shop vouchers may be used at a wide variety of popular department shops and specialty boutiques. More importantly, the vouchers are redeemable at destinations all around the United Kingdom. Love2Shop vouchers may also be used at a wide range of stores and restaurants. You can find the full list of stores, here.
---
Final Words
The bottom line is that if you have a Love2shop gift card and would want to spend it on Amazon, you can quickly convert it to an Amazon e-gift card.
Following the instructions in this article, you may convert your Love2shop gift card into an Amazon e-gift card and immediately begin making purchases from Amazon. Instead of letting your Love2shop gift card expire, spend it at Amazon or one of the other participating merchants.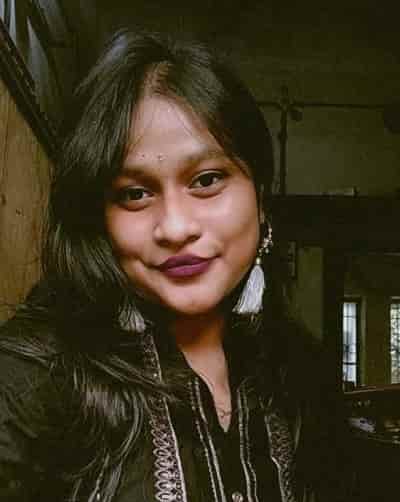 Having earned a Bachelor's degree in Commerce from Ravenshaw University, with a background in Accounting and Finance, Akshita Pattanayak contributes to UniTopTen by writing clear and concise articles based on Finance-Tech. With more than a hundred fin-tech related articles, she hopes to educate people about how banking and payment apps function.