Buy now, pay later is a very in-demand service that everybody seems to use these days. From next-lane grocery stores to high-end automobiles people use this method. Previously, it used to be Easy Monthly Installments (EMI) which were made from your own money. But, buy now pay later services are credit based.
And if you are pondering whether eBay accepts Affirm or how to use it on eBay, you are in the right place. Do read on.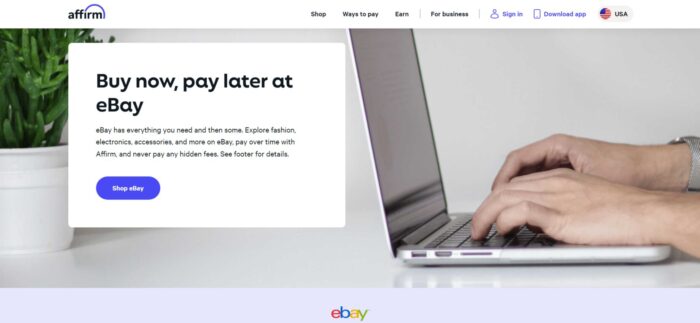 ---
Does eBay accept Affirm?
Short Answer: Yes, eBay lets you pay with Affirm at the checkout. 
As you know, eBay is an online store that has a whole assortment of things to buy. And unlike other stores which do not accept credit-based payments, eBay does. So, credit-based payments include "buy now, pay later" features too. Furthermore, if you select Affirm as a payment method you will have to choose a monthly or weekly plan to pay them back.
But there are some things like applying for a virtual card and autopay, about which you need to have some awareness.
Applying for a virtual card is simple. Once you are granted a loan on Affirm, you can add that amount to a virtual Affirm card (which is an Affirm Visa card). That can be added to eBay for the purchase. Note that this card only works for a one-time purchase. It will be active for 24 hours and after that, you need to reapply for the card.
Also, you will only pay for the amount used, not the whole loan amount available on your card. So, if you use only some of it you will only be paying for that amount of money with the interest you agreed upon.
Now, Autopay is a feature that lets you pay for the loan amount directly from your bank account. Once you set up Autopay, you will not have to intervene. And every month or week, the amount with interest will be sent to Affirm. Of course, the plan is selected by you when you have made the purchase.
---
How to use Affirm on eBay?
Here are a few ways to use Affirm on eBay.
Method 1: Add Affirm virtual card to eBay
Step 1: Choose what you want on eBay and go to the checkout.
Step 2: In the checkout, you will have to select or add a particular payment method for the purchase.
Step 3: Here, choose the option "add credit or debit card" and enter the Affirm virtual card details.
Step 4: Then, click on confirm and your payment will be done by Affirm.
Method 2: Add Affirm virtual card to a digital wallet
Step 1: Digital wallets such as PayPal, Apple Pay, and Google Pay can be used as bridges between Affirm and eBay.
Step 2: In eBay checkout, select either one of the above wallets as a payment method.
Step 3: Later, select Confirm and the payment will be done.
Note: If you have added Affirm as a payment method on eBay and the purchase is paid for, you might have already chosen a way to pay them back. Now, you can either choose to pay it back manually every week or month. Or you can turn ON Autopay and the payments to Affirm will be done automatically depending on the plan you choose.
---
FAQs
Q1. I am unable to pay using Affirm virtual card on eBay. Is there any way to solve this problem?
If you are unable to add and pay with your Affirm card on eBay, try adding it to any digital wallet as mentioned before. 
Sometimes, the payment from Affirm's virtual card doesn't go through directly. You have to add it to PayPal or other digital wallets and then add it as a payment method on Affirm. Even if you select the card as the payment method, the payment goes through PayPal. So, add your virtual card to PayPal and then add PayPal as a payment method to eBay.
---
Final Words
This article informs you that eBay does accept Affirm and gives you the methods to add it to eBay. It also educates you on the topic of applying for a virtual card and selecting an autopay method.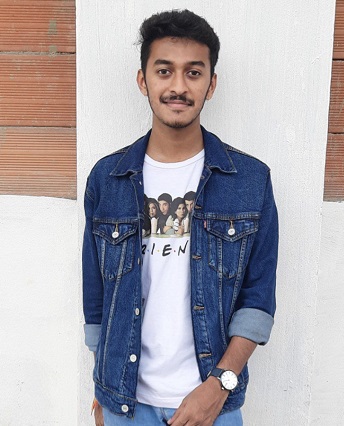 Sri Sahith is passionate and writes his articles by ensuring attention to detail. During his graduation study, he has taken elective subjects like Business Economics and Financial Analysis. These gave him the interest, knowledge and passion to write articles related to Finance-Tech. Also, he loves to read books and talk about them as long as possible.