Wondering why PayPal is not working on the Starbucks app?
Need to know how to pay with PayPal at Starbucks?
If you're wondering the same thing, there's no need to keep looking. We have provided the best answers we can think of to these and other frequently asked questions. As such, we hope you will stick around.
---
Why is PayPal not working on Starbucks app?
Short Answer: PayPal is not working on Starbucks app due to – a server outage, the source of funding not being adjusted, an obsolete app or device, or an issue with the internet.

1. Problems with the server
In general, Starbucks services seldom have interruptions, although outages occasionally occur. You can check the Starbucks status page on Downdetector to see if the issue is on your end or theirs. There's also the option of typing "is Starbucks down" into your browser's search bar.
---
2. Funding source not changed
Users may need to make separate changes to the funding source shown in the billing agreement profile and the Automatic Payment settings with Starbucks after selecting a Preferred Payment Method on the Wallet.
It is standard practice for online retailers like Starbucks to request a credit card as additional security when a customer makes their first purchase.
If you have selected PayPal as your preferred payment method but have another card as the funding source for Starbucks, the payment will be charged from the card and not from PayPal. If you want to be sure that payments always come straight out of your PayPal account, you can add your PayPal debit card as the funding source.
The procedure for changing the funding source is as follows.
Individual Account:
Step 1: Navigate to Account Settings, then Payments, and Manage Automatic Payments
Step 2: On the left, choose the Merchant option.
Step 3: Modify your funding source by clicking the pencil button.
Business Account:
Step 1: Select Account Settings and then "Money, banks, and cards."
Step 2: Choose Automatic Payments, then Set Automatic Payments.
Step 3: To modify, choose the Merchant link from the list.
---
3. Outdated app and device
Even though paying using PayPal at Starbucks seems like a no-brainer, there are a few details you should remember.
If you're unable to use PayPal on the Starbucks app, it may be due to using an out-of-date mobile device or software. If you're using a version of the program that is no longer maintained, you may have problems. Therefore, it is imperative that you upgrade the program to the most recent version to prevent this problem from occurring.
Verifying that you are running the most recent version of software on your device is also recommended.
---
4. Issue with the internet
The inability to use PayPal on the Starbucks app may also be due to connection issues. There's a chance the page won't load or you won't be able to complete the coffee purchase.
For the Starbucks app to function properly, your mobile device must have a connection to the Starbucks servers, either over WiFi or mobile data. Verify that your phone's status bar at the top of the screen indicates a solid WiFi or cellular connection.
If it is unclear whether or not you have stable service, you may test your connection using a different program that requires internet connectivity.
---
How to use PayPal on Starbucks app
Customers may keep their PayPal information in the Starbucks app and use it to preload their Starbucks Cards or make in-store or advance mobile payments.
The app has a Store Locator to assist you to discover compatible locations, as well as a function that allows you to load money onto your Starbucks Card using PayPal.
Using PayPal on the Starbucks app is easy; just follow the instructions below.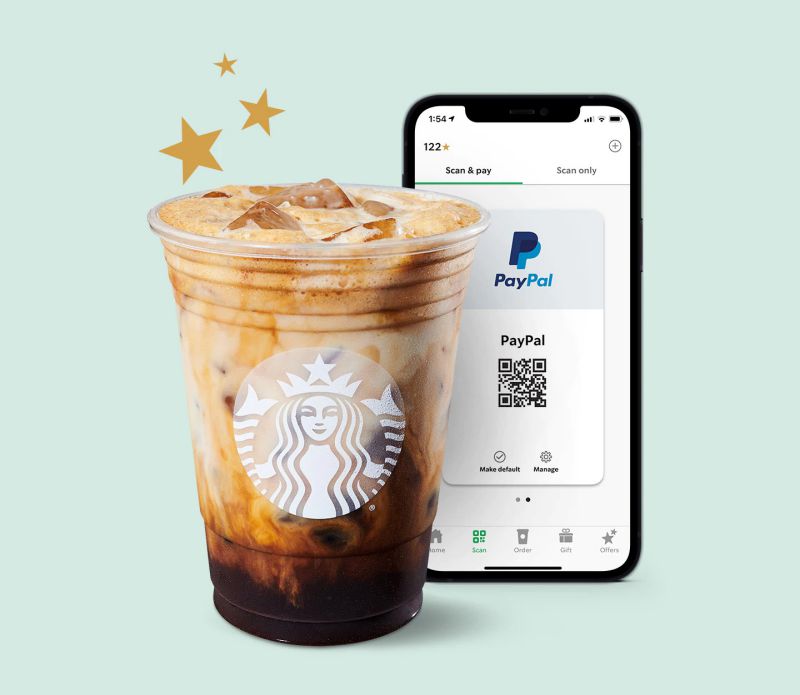 Step 1: Confirm that you have a Starbucks Rewards account.
Step 2: Ensure you have a PayPal account.
To connect, you'll need a PayPal account, so sign up for one now. The signup process is simple and safe.
Step 3: Launch the Starbucks app and go to the scan page.
Step 4: Select + to add payment, then select PayPal and sign in.
The Starbucks mobile app now supports PayPal and direct payments, making it easy to top up your Starbucks card.
When using a PayPal account, you have the option of adding a gift card as a payment option. If you want to use a gift card for PayPal, it must be a prepaid gift card from a major brand like Visa, American Express, MasterCard, or Discover.
---
FAQs
1. Can you use PayPal for Starbucks?
Starbucks orders placed at starbucks.com or via the mobile app may be paid for using PayPal, and the Starbucks gift card can be reloaded with funds using PayPal.
If you have a PayPal account and have it saved in your Starbucks app, you can use it to pay for your purchase instantly in the shop or when you place an order ahead of time. Starbucks patrons who prefer to use PayPal to pay for their purchases do so because it's a quick and easy way to pay.
2. How to reload my Starbucks card from PayPal?
To do so, you must first create an online account and activate your Starbucks card on the site. To do any of these actions, just go to Starbucks.com and, if prompted, click the "sign in" button located in the upper right corner of the homepage.
Now, navigate to the My Cards section and select the Reload option located at the bottom. Select the amount you want to refill and PayPal will be the method of payment. When prompted, log in to your PayPal account and click on "Continue" to move ahead.
---
Final Words
Hopefully, the aforementioned explanations for PayPal not working on the Starbucks app have been of assistance in resolving the problem.
For your convenience, we have included a collection of frequently asked questions (FAQs) as well as detailed instructions on how to utilize PayPal inside the Starbucks mobile app. If you are still experiencing issues, the customer care team at Starbucks can provide you with immediate help.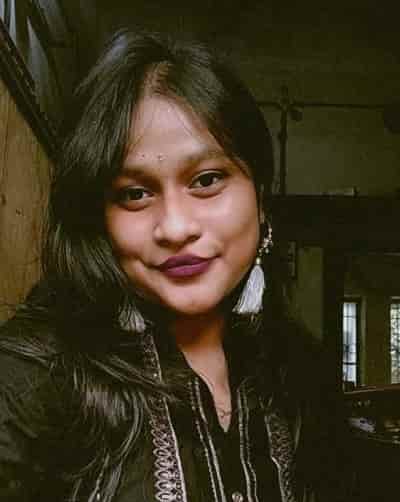 Having earned a Bachelor's degree in Commerce from Ravenshaw University, with a background in Accounting and Finance, Akshita Pattanayak contributes to UniTopTen by writing clear and concise articles based on Finance-Tech. With more than a hundred fin-tech related articles, she hopes to educate people about how banking and payment apps function.