Buying bitcoin has never been simpler; all you need is access to PayPal on your mobile device.
Those in the United States or the United Kingdom who use PayPal and wish to put money into major cryptocurrencies may now do it with a single tap on the PayPal app.
Your Bitcoin, Bitcoin Cash, Ethereum, or Litecoin purchases, sales, and holdings will be only a click away.
This article answers some frequently asked questions about using cryptocurrency with PayPal.
To understand the specifics, read on to the conclusion of the article.
---
Does PayPal work with cryptocurrency?
PayPal does support cryptocurrency purchases, although currently only in the United States and the United Kingdom.
PayPal now supports the purchase and sale of cryptocurrencies on its site.
Within the service itself, users may engage in cryptocurrency exchanges including Bitcoin, Ether, and similar tokens.
In October 2020, PayPal enabled its customers to purchase, sell, and store cryptocurrencies.
Around late March of 2021, PayPal introduced a new service called Checkout with Crypto.
This made it possible for users to pay for purchases at millions of online stores using crypto.
---
Why is PayPal Crypto not working?
Short Answer: When using PayPal's cryptocurrency, you may encounter difficulties if the service is experiencing technical difficulties or if your country does not allow for crypto transactions. If you provide incorrect or incomplete information during the identity verification procedure, you may also run into this problem.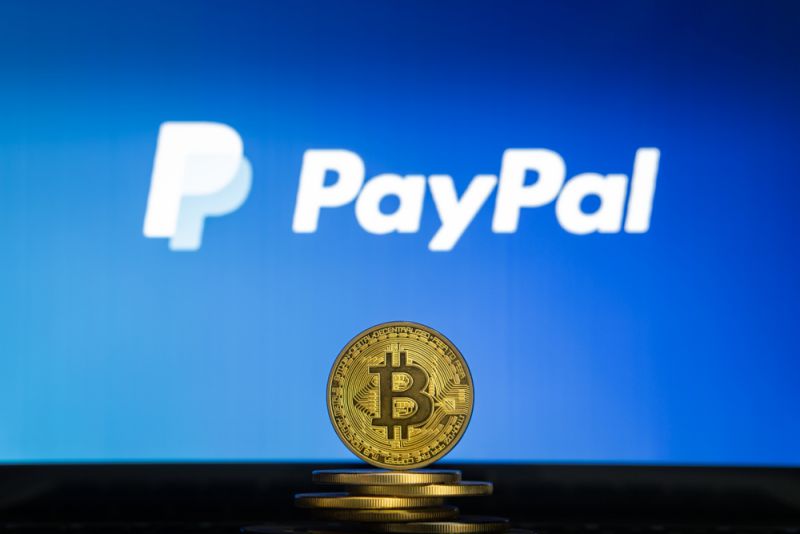 1. Server down
Whether you can go to other websites, it's a good idea to see if PayPal is operational by visiting their status page.
The most common cause of server downtime is maintenance being performed on the PayPal service.
The server might crash if the host is unable to deal with the traffic spike. Due to this, the site may become unusable or lose much of its functionality.
Therefore, you should be patient till PayPal gets back up so that you may use PayPal to access cryptocurrencies.
2. Cryptocurrency activity is not supported at your location
At this time, only the United States and the United Kingdom support cryptocurrencies.
Anyone attempting to use PayPal from outside of these countries will be unable to do so since the PayPal crypto service is only available in these locations.
California is just one of several states that do not regulate cryptocurrency activities.
In addition, PayPal does not support buying or selling cryptocurrency for users in Hawaii.
3. Incorrect data
PayPal has announced a new identity verification step for customers to complete before sending cryptocurrency to another digital wallet.
It is possible that the PayPal crypto not working problem would affect users who either do not finish the identity verification procedure or who supply erroneous data for the same.
---
How do I enable crypto on PayPal?
Once you've signed into your PayPal account, go over to the cryptocurrency area of the app and select the coin you want to send money with.
Choose "Receive" after clicking or tapping the transfer button.
Finish up any extra measures of ID verification that are necessary.
There is typically only a one-time need to go through this procedure per user.
Give the sender the unique address or enter it into the third-party crypto app you are using to transmit from.
To prevent typos, scan the QR code or copy and paste the whole URL into your browser's address bar.
Please verify that you have entered the proper address if doing so manually.
If you provide an incorrect email address, neither PayPal nor the original sender will be able to retrieve the coins.
Your PayPal account is in no way associated with the cryptocurrency wallet address you generate.
Every time you wish to transfer cryptocurrency to your account, a new "Receive" address is generated for you to assist safeguard your anonymity.
---
How to buy crypto with PayPal
It is necessary to open a PayPal account to purchase cryptocurrency.
With a PayPal account, purchasing cryptocurrency is as simple as hitting a "crypto" button and selecting the desired coins.
Bitcoin, Ethereum, Litecoin, and Bitcoin Cash are the four cryptocurrencies that may be purchased using the PayPal mobile app.
You may pay for your purchase using cash, a debit card, or a bank account that has been connected to the site.
You may pay as little as one dollar each week or as much as one hundred thousand.
When purchasing or selling cryptocurrency, PayPal, like many other exchanges, charges a fee.
The magnitude of this cost varies with the amount purchased.
You'll also need to provide identification, complete a W-9 form, and accept PayPal's conditions before continuing.
PayPal will convert your cryptocurrency into U.S. dollars at no extra cost if you want to pay for your purchase using that currency.
---
FAQs
1. Is it safe to purchase cryptocurrency via PayPal?
When using cryptocurrency as payment, PayPal offers buyer protection for certain transactions.
The ease with which new traders may purchase cryptocurrency thanks to services like PayPal, Venmo, and Robinhood is a key appeal.
2. Can you transfer crypto out of PayPal?
For some time now, PayPal has included the option to "buy and sell" certain cryptocurrencies among its many available payment methods.
But the business revealed in June 2022 that customers may move the cryptocurrencies they had bought via PayPal to other digital wallets, such as their wallets that were not affiliated with PayPal.
Users in the United States are the only ones who can utilize the new feature.
3. How can I add cryptocurrency to my PayPal app?
You must create a PayPal account before you can purchase cryptocurrency through the service.
With a PayPal account, purchasing cryptocurrency is as simple as hitting a "crypto" button and selecting the desired coins.
The PayPal mobile app supports Bitcoin, Ethereum, Litecoin, and Bitcoin Cash as cryptocurrency purchases.
---
Final Words
If you're already familiar with PayPal from making online purchases, then investing in cryptocurrency will be a breeze. Unfortunately, it has certain restrictions.
For inexperienced investors looking to explore with a little crypto balance on a trusted platform, PayPal might make sense.
PayPal might be a fantastic entry point for novice investors with modest budgets.
There is no one "correct" approach to investing in cryptocurrency; rather, it all comes down to individual taste.
What's more important is doing research on crypto before putting money into it.
---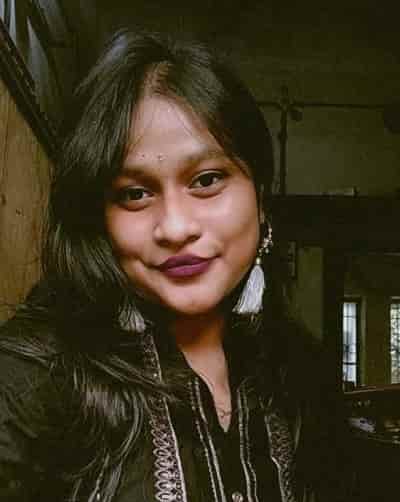 Having earned a Bachelor's degree in Commerce from Ravenshaw University, with a background in Accounting and Finance, Akshita Pattanayak contributes to UniTopTen by writing clear and concise articles based on Finance-Tech. With more than a hundred fin-tech related articles, she hopes to educate people about how banking and payment apps function.