For peer-to-peer payment applications to work you need to enter a lot of personal details. Which includes your phone number, mail, and obviously a payment method. That payment method may be a credit or debit card or a bank account.
Google Pay is a world-renowned payment app that lets you make all kinds of payments at a lot of locations. But sometimes you might have trouble getting the application to work.
If you are looking at this error, "your mobile number may be linked to multiple accounts or your bank account may not be supported" this article will give you the reasons for it. And also the ways to get rid of it on Google Pay.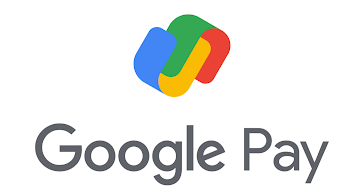 ---
Why is Google Pay showing "your mobile number may be linked to multiple accounts or your bank account may not be supported"?
Short Answer: If Google Pay is showing this error, it is as the error says. The mobile number you are trying to link is already added to another account. Or another reason this happens is that your bank is not on the list of Google Pay. Other reasons also include technical glitches on your device or with the application itself. 
Some people have multiple bank accounts and all of these are linked to a single phone number. This is all well and good. But when you create a Google Pay account and attach it to your mobile number, you will get this error.
Let us take an example, someone enters your phone number to pay you on Google Pay. This is a unique id linked to your bank account. If you have multiple accounts, the Google Pay account cannot decide where it should send the money.
So, it is not possible to add a phone number that is attached to multiple accounts. Scroll down to find out the ways to fix this issue.
---
Fix "your mobile number may be linked to multiple accounts or your bank account may not be supported" error on Google Pay?
Here are the methods to fix this error.
Method 1: Clear cache
This error might just be a technical glitch. So, before you go off calling customer service, you need to a basic troubleshooting technique and clear the cache. The cache is the build-up of some essential data which becomes a hurdle in the long run of the application. It is recommended to do it once in a while for every application.
Step 1: Visit Settings on your device and browse or search for Applications.
Step 2: Under applications, you will find Google Pay, select it.
Step 3: Then select the Storage option and you will see two options – clear data and clear cache. Choose clear cache.
According to a lot of users, the problem with the cache is the most common cause for this error to pop up. So, once you have cleared the cache for the app, open it and try making a payment to someone. It should work. If it doesn't work, then look at the other methods.
---
Method 2: Close your Google Pay account
Closing your Google Pay account will deactivate your payments profile. So, the next time you open the application, you will have to create your profile from the scratch. Any kind of errors that you were facing, will be gone in this process.
Step 1: Open Google Pay and click on your profile icon at the top right corner.
Step 2: Then select Settings and under that, you will find the option to "Close account" or "sign out"option. Select it and follow the on-screen instructions.
You will have to link your bank accounts to Google Pay again after you create a new payment profile.
---
Method 3: Remove other payment methods
If you have multiple bank accounts linked to your phone number, then add only one of those to Google Pay. Adding a bunch of them is the reason you are facing the issue.
Step 1: Open the Google Pay application on your device. Then tap on the profile icon at the top right corner.
Step 2: Under your profile, you will see the "Set up payment methods" section. Select it.
Step 3: You will see the payment methods that you have already added to Google Pay.
Step 4: Choose the ones that you do not use often and under the selected payment method details, select remove account or card.
Step 5: Make sure that after the removal, you have at least one account or card that is linked to your account.
---
Method 4: Restart your device
A glitch on your device might also cause an issue with your Google pay profile. Just restart your device and try running the application, that should solve your issue. Restarting the device generally clears out the RAM (Random access memory) too. So your device will have more memory to run Google Pay without any complications.
---
Method 5: Contact your bank
If you are having issues with the mobile number, contact your bank. Or better yet visit the local branch for help in solving this issue. You can ask them to remove the mobile number from a particular bank account and add another number (if you possess one).
---
Method 6: Contact Google Pay
If none of the above methods work, this is the last thing you need to try. For any error you are facing, it is important to let Google know about it. So, take a screenshot of the error and send the feedback to Google. They will get back to you in a matter of seconds or minutes.
You can chat with them or have them call you to help you out of this hurdle.
---
Final Words
Google Pay is used as a payment method at point-of-sale in stores and online too. So, it worries you whenever you see this error, doesn't it? You will not be able to make or receive payments with this error popping up, every time you open the application.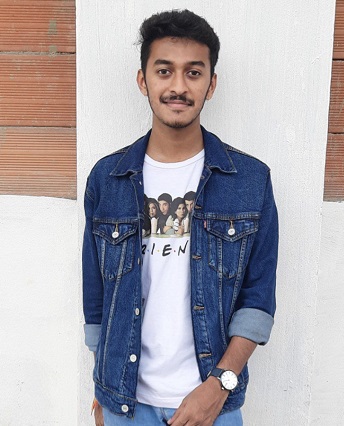 Sri Sahith is passionate and writes his articles by ensuring attention to detail. During his graduation study, he has taken elective subjects like Business Economics and Financial Analysis. These gave him the interest, knowledge and passion to write articles related to Finance-Tech. Also, he loves to read books and talk about them as long as possible.