With a lot of Buy Now Pay Later (BNPL) services on the internet, you can now buy what you want and worry about paying them back in due time. They help you pay smaller amounts over an extended period of time, which helps you gather the funds in the meanwhile.
Clearpay has a BNPL service and it does not do any credit checks. But it has the legal obligation to inform the Credit Reference Agencies (CRAs) if you do not pay them back. It just does some verification on your payment method before approving your request.
So, if you are biting your nails trying to find out why your Clearpay account is frozen, stop worrying. Scroll down to know the reasons for this unfortunate incident.

---
Why is your Clearpay account frozen?
Short Answer: The main reason your Clearpay account could be frozen is a delayed payment or too many debts. Other reasons include any kind of suspicious activity and trying to pay with an unsupported payment method. Or changing your account details and taking up too many plans. Also, you have asked them to freeze your account. 
Reason 1: Delayed Payment
This is the first thing that should come to your mind if your Clearpay account is frozen. Are there any dues with Clearpay you have to clear? If so, that delay is what is causing them to freeze your account.
---
Reason 2: Too many debts
If you already have too many dues to fulfill but you are about to take on some new ones, Clearpay will freeze your account to prevent that. So, it is wise to take on debts you will be able to pay off in the near future.
---
Reason 3: Suspicious activity
If you try to link your Clearpay to any other application to overthrow the settings of the original application, your account will be frozen. Or worse, your account will be banned. And you will never be able to make an account with them again.
Make sure that whatever you do, your transactions, or anything you do with Clearpay is on the right side of the law.
---
Reason 4: Unsupported payment method
You might have added a bank account or a card to your Clearpay. At that time, the payment method was accepted. But now, after a period of time due to some reason the payment method is no longer accepted. Then even though you added it before the rules changed, your card will not work.
Methods that were once supported are no longer supported now. You need to keep your information up to date so that you will not face this issue again.
---
Reason 5: Account details changed
If you have recently changed any personal details or information, your account will be frozen. The freeze will not be undone until the information is verified and their due diligence is done. The details include
Your name
mobile number
address
debit or credit card or any other payment method information
---
Reason 6: Undertaken too many plans
If you have been on a buying spree for a week or a month, your account might be frozen. Especially if you are a new user of Clearpay, you might not have that many options to take on new plans. Older customers have some lenience from the bank regarding the number of things they buy. It all comes down to the rapport between the customer and Clearpay.
---
Reason 7: You have asked them to freeze the account
You might not remember it, but it is possible that you yourself might have asked Clearpay to freeze your account. Clearpay, other BNPL services, and even banks let you freeze and unfreeze your account at your discretion.
People tend to do this so that they do not take any unnecessary debts. This prevents them from racking up the ones they already do.
---
How do you unfreeze your Clearpay account?
Short Answer: To unfreeze your account, you have to contact Clearpay support. Or pay off your outstanding debts. You cannot manually unfreeze your Clearpay account. 
If you think the freeze on your account is a mistake contact Clearpay customer support. If you have any issues or want to plead your side of the story, you need to contact them. Because there is no other way to unfreeze your account in this case. You have to submit a request and fill out all the details and they will get back to you.
But if the freeze is due to your dues or debts then you need to pay them off as soon as possible. Until you do that, the freeze will remain in place. Even if you contact them, that is what they will say. You might have to pay them back including the late fees.
A lot of users' accounts remained frozen, even if they have paid all the amount they owed. The users have reported that after they have paid, they contacted support and were able to get their accounts back. So, even if you paid them back, do contact support.
Or there are options to help you write off your debts. This is in case you are not able to pay the amount you owe.
---
FAQs
Q1. Are Clearpay and Afterpay the same?
Yes, Clearpay and Afterpay are basically the same. But Clearpay is the name for UK customers. 
When you visit the Afterpay website, it will ask you to select your country. When you select anything other than the United Kingdom, you will be redirected to Afterpay. Otherwise, you will be taken to Clearpay.
---
Final Words
Clearpay freezes your account if you have crossed any of its rules and regulations, or you haven't paid the money you owe them. Or it could simply be a mistake. In any case, you need to contact their support to unfreeze your account and keep using their popular BNPL service.
I hope this article has helped you find out the reason for the freeze on your account and helped you bring it back to normal.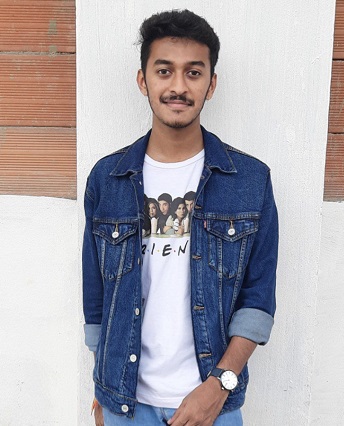 Sri Sahith is passionate and writes his articles by ensuring attention to detail. During his graduation study, he has taken elective subjects like Business Economics and Financial Analysis. These gave him the interest, knowledge and passion to write articles related to Finance-Tech. Also, he loves to read books and talk about them as long as possible.