Why is Chime mobile check deposit not working?
How long does it take for the mobile check deposit to get cleared on Chime? Read this to get the answers to these questions.
Chime Financial, Inc. is a financial technology company that is made and managed by a tech company. So you can be sure that their application works impeccably. Many people confuse it with an actual bank, but it is not. Bancorp Bank and Stride Bank offer all their banking services. Chime also allows you to borrow money up to $200, without checking your credit score.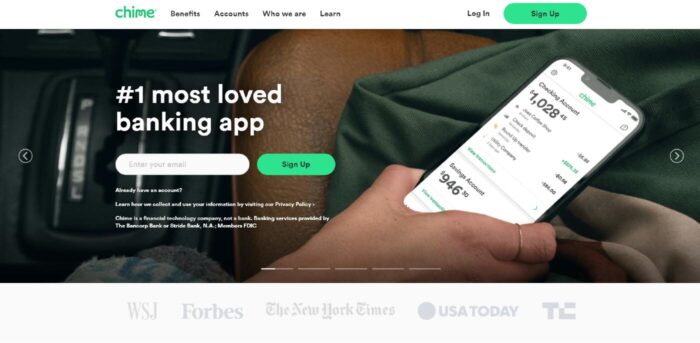 ---
What is a mobile check deposit?
Short Answer: It is an easier way to deposit checks into your account. 
A mobile check deposit is a way to deposit your checks into your account, without the need of visiting your nearest bank. All you have to do is take pictures of the front and back of the check and upload them to the application and hit deposit. And you are done with it.
Chime gives you the opportunity to deposit up to 10 checks and each check is limited to an amount of $2000.
---
How to deposit a mobile check deposit on Chime?
Follow the steps below to deposit your check through Chime.
Step 1: Open the Chime application and select the option "Move Money".
Step 2: Now select the option "Mobile Check Deposit", choose the type of check among the list displayed, and click on "Got it".
Step 3: Enter the details, and write the amount on the check. And the sign of the payer (yourself – if it is a check to self).
Step 4: Take a picture of the front and back of the check and select the option "Use Photo" each time. While taking a picture ensure that all the corners of the check are visible and there are no creases on the check.
Step 5: Then, click on the option "Yes" and then select "Deposit Check".
Step 6: Finally, select "Got it".
Note – To take pictures of the check from Chime, you need to allow camera permissions for Chime. If you haven't allowed it, you won't be able to do it.
Also, make sure that there are no obstacles while taking the picture. And the check is in good lighting.
---
Why is Chime mobile check deposit not working?
Here are the reasons your Chime mobile check deposit is not working.
Reason 1 – Not in US dollars
If the check that has been intended for you is not in United States dollars, you will not be able to mobile deposit that particular check. Be sure that the check you are trying to deposit is in dollars before you do it. So that you won't panic when it won't work.
---
Reason 2 – Check is old
Generally, 180 days or 6 months is the limit to which you can cash or deposit your check. If your check is older than 6 months you will not be able to deposit that to Chime.
---
Reason 3 – Non-US Check
Checks received from financial institutions that are not situated in the US will not be allowed to be deposited into your account by Chime. Do not try depositing them, as it will only waste your energy and time.
---
Reason 4 – Deposited check
As you probably know, a check can only be deposited once. You cannot do more than that. So, before you deposit it into Chime, remember if you have done depositing this check before.
---
Reason 5 – Digitally modified check
In this digital age, we never know what is real and what is not. People are fabricating their own checks based on the previous checks and are trying to deposit money into their accounts. This is illegal and Chime will block your account. Chime and the payer can proceed legally and put you behind bars.
---
Reason 6 – Suspicious activity
If Chime detects any illegitimate trail in your or your payer's profiles, you will not be able to do anything. You won't even be able to do basic transactions. Ensure that the person you have received the check from is following all legal rules.
---
Reason 7 – Issue with the check
If the check has any of the following issues, then you will not be able to deposit that check.
Details of the image are blurry or not clear.
The check has creases or folds on it.
Or the signature is not matching the payer's signature.
---
Reason 8 – Technical issues
If the problem is not from your side, then there is an issue with the application or the server. Or any other technical glitch that might be causing the check not to deposit.
---
How long does it take for the mobile check deposit to get cleared on Chime?
Short Answer: It will generally take at least a week for the mobile check deposit to get cleared on Chime. But it depends on the bank from which the check is issued. 
The time frame for clearance is from 5-7 days. Also, this depends on the bank that issued the check. Because each bank has its own time for clearing a check. So, you need to check with the respective bank or Chime support if the check does not get cleared even after a week.
---
FAQs
Q1. Are there any fees for making mobile check deposits on Chime?
No, their motto is fee-free. So, they do not charge you anything for deposits.
Chime is one of those fee-free companies which do not charge any fees to the customers. So, whatever service you avail from them you will not have to pay anything extra.
---
Q2. Since you are doing the deposits online will the check be cleared even on holidays?
Absolutely not. You are doing the deposit online but the banks need to be working on that day for the check to be cleared.
So even if you try to deposit your check on a Sunday or any other holiday, the check will only be cleared or processed on the next possible business day. So, it is better to deposit it on a business day instead of a non-working day and wait for it to be cleared.
---
Final Words
This article gives you all the possible reasons your Chime mobile deposit check is not working. And the approximate time it takes to get cleared. I hope this article has helped you solve your problem.
That is all folks!
Don't have a good day, have a great day!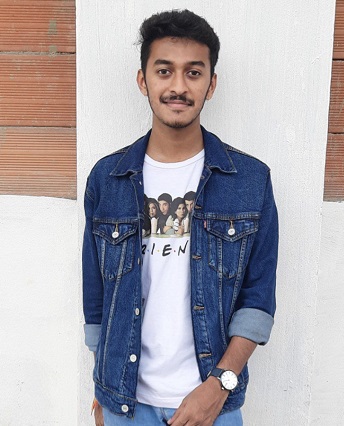 Sri Sahith is passionate and writes his articles by ensuring attention to detail. During his graduation study, he has taken elective subjects like Business Economics and Financial Analysis. These gave him the interest, knowledge and passion to write articles related to Finance-Tech. Also, he loves to read books and talk about them as long as possible.