With the inception of FinTech, people can now open bank accounts from the comfort of their homes. Don't want to go to a branch to open an account? This new tech can help you out with all your banking needs.
Chime is one such FinTech company and definitely not a bank. Two banks offer their banking services. So, you do not have to worry about its authenticity.
So are you curious as to how many Chime accounts you can have and about the limit of accounts you can possess? Then, this article will answer your questions.

---
Can I have two Chime accounts?
Short Answer: No, you cannot have two Chime accounts.
A brick-and-mortar bank like Chase or Bank of America lets you open as many accounts as you want. Accounts like checking or savings or any account you choose can be opened and any number of them depending on the bank. But Chime is not a bank as I have previously mentioned.
Chime does not allow you to have two accounts simultaneously. If you are trying to create a new account using your email address, it will ask you to log in. Because you already have an account.
---
How many Chime accounts can I have?
Short Answer: You can have only one Chime account. 
As previously mentioned, Chime only allows you to create a single account. Multiple accounts on Chime are not allowed. But you can link your bank accounts to Chime. You can use those accounts to transfer funds between your Chime and real accounts. Just not two Chime accounts.
---
Can I close my Chime account and open a new one?
Short Answer: Yes, you can close your Chime account and open a new one. But once you close it, you cannot open a new account for 90 days. 
Here are the steps to close your Chime account for an Apple device. 
Step 1: Open Chime and visit Settings.
Step 2: Then, in the Personal info, select the edit and then select the close account option.
Step 3: You can read all the details mentioned before proceeding and clicking on "Submit request".
Step 4: Once you see the Your request has been submitted prompt, you can click on Got it.
For Android users, there is no way to do it from the application. You need to contact Chime and request to close your account.
Delete the Chime account and open it again, just not immediately. You can visit this link to open your new Chime account 90 days after you closed it.
---
Final Words
Chime is an online FinTech company that lets you use an online account that caters to your needs. Use it for shopping or transport or whatever you like anywhere Chime is allowed. But unlike banks, it does not allow you to possess more than one Chime account. So, if you are trying to create another Chime account, when you already possess one, you will not be able to do so.
So, that is all folks!
Don't have a good day, have a great day!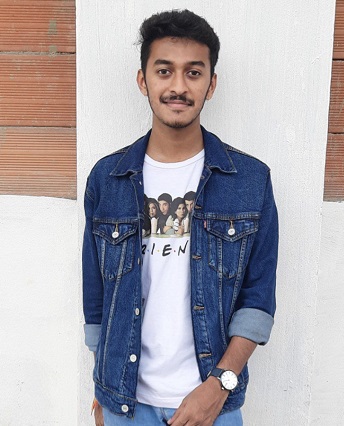 Sri Sahith is passionate and writes his articles by ensuring attention to detail. During his graduation study, he has taken elective subjects like Business Economics and Financial Analysis. These gave him the interest, knowledge and passion to write articles related to Finance-Tech. Also, he loves to read books and talk about them as long as possible.