Not sure what the PVC charge in Cash App means?
Interested in learning more about the Cash App PVC charge scam?
If you have any questions about the PVC charge, we have addressed them all here. To find out what it is, you'll need to read on to the conclusion of the article.
So, let's not waste any more time and get right to it.
---
Is there a PVC charge on Cash App?
Short Answer: The Cash App does not have a clearing fee since it does not charge any fees associated with its money transfer or other services. The Cash App is free to use, however, there are certain premium features that are worth paying for, such as instant money transactions.

When two users of the Cash App make a purchase, no party is charged a fee. The company, however, is proud of the fact that it is honest about its pricing. To provide just one example, quick deposits cost anything from 0.5% to 1.75%, with a minimum fee of 25 cents. As a result, there won't be any unexpected costs, including clearing charges.
PVC is just a fraud on Cash App, however. Be wary of anybody asking for money for a "clearance fee" or "PVC," both of which are often used in scams. In light of the above, we trust that all users understand that any request for a PVC charge via email is fraudulent and that they should never pay such a fee.
---
What is PVC Charge Cash App?
The PVC charge Cash App, formerly known as the clearance fee, is completely fraudulent. When using Cash App, you won't incur any PVC fees. As a matter of fact, there are no clearance costs with Cash App.
A mail imitating Cash App's font and label is sent to the recipient in an attempt to trick them. It will often state that a particular amount of money has been given to you through Cash App and that the transaction is still processing.
You would then be required to submit a PVC charge of, say, $45 in order to collect the sum of money that has been transferred to you through Cash App, as stated in the email.
Once you give in to the con and send $45, the fraudster will immediately block you and you won't get anything in return. In light of this information, delete any email that insists you have a PVC fee that has to be paid immediately.
---
How to avoid Scams on Cash App and keep your money safe
1. Verify your recipient's details twice
Prior to making a payment, make sure you have the right contact information for the intended recipient and that the amount is accurate. You have a very limited possibility of recovering it if you transmit it to an unknown recipient by mistake.
Transfers between users of the Cash App happen instantly and cannot be reversed. You could, however, double by looking at your activity feed to verify whether the receipt for your payment has a cancel option.
2. Send money to known recipients only
You may avoid PVC charge fraud by verifying that the account of the intended recipient is legitimate and belongs to someone you know. To those you don't know directly, we strongly advise against making any monetary transfers.
3. Keep an eye out for fraudulent transactions
Cash App customers should be aware of numerous types of transaction scams in which fraudsters offer free money, gifts, or services in exchange for their Cash App payment details. When someone makes a promise that seems too good to be true, it probably is.
4. Put the app's safety features to use
Secure your Cash App account from prying eyes by turning on the app's security measures so that only you have access to your Cash App.
Step 1: From the Cash App's home screen, select the profile icon.
Step 2: Choose Privacy & Security.
Step 3: Activate the Security Lock toggle
Step 4: Set a PIN or activate Touch ID.
5. Keep your money with you, but avoid keeping too much
It's not a good idea to treat your app balance like a bank account since it isn't FDIC-insured. When attempting to remain anonymous, attackers often use internet services like phone or DTH recharges rather than having money sent to their accounts.
The recharge vendors are involved in the breach and are afterward monetized by cybercriminals. And that's why it's a bad idea to have a lot of cash in your mobile wallet in the first place.
6. Always keep your guard up against fraudulent customer service
In lieu of live customer service, Cash App directs its customers to the app itself should they encounter any problems, including fraud or scams. Anybody who approaches you and asks for sensitive information like your Cash App PIN or login code is likely trying to steal your money.
If you contact Cash Support, they will never ask for personal information such as a PIN or login credentials. You will also never be asked to pay anything or make any kind of purchase while interacting with Cash Support.
---
FAQs
1. How Can I Report Scams on Cash App?
Please follow these instructions to report fraud on Cash App:
Step 1: Open the Cash App.
Step 2: Go to the top right corner and click the profile icon.
Step 3: Select 'Support.'
Step 4: Select 'Report a Payment Issue' after this
Step 5: Choose the payment.
Step 6: Follow the on-screen instructions.
---
Final Words
We've already established that Cash App doesn't impose any hidden fees, including PVC or clearing fees. We hope that you will be better equipped to protect yourself against fraud while using Cash App after reading this article.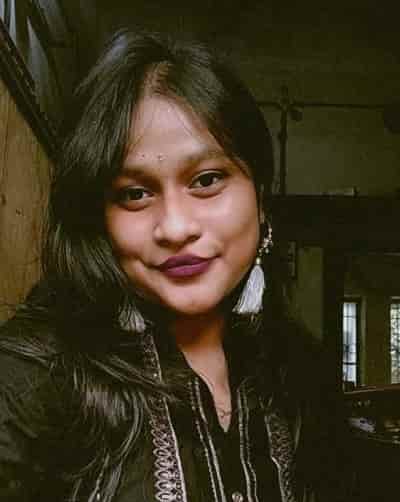 Having earned a Bachelor's degree in Commerce from Ravenshaw University, with a background in Accounting and Finance, Akshita Pattanayak contributes to UniTopTen by writing clear and concise articles based on Finance-Tech. With more than a hundred fin-tech related articles, she hopes to educate people about how banking and payment apps function.