Every Buy Now Pay Later or overdraft service has its limits. They cannot just let you take any amount of money you want and assume you will pay them back.
With Clearpay you can just go to a store, and select it as a payment method. And think about paying them back in a while. So, if you are wondering if there is a minimum or maximum limit to your Clearpay purchases, scroll down to read about it. You will also get to know if you can increase your limit and how to do so too.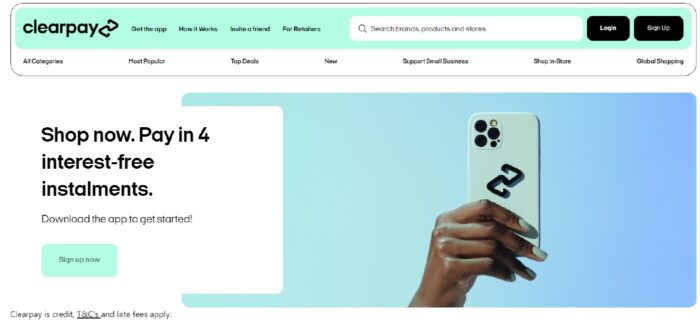 ---
Is there a limit on Clearpay?
Short Answer: Yes, there is a limit on Clearpay. 
You might have gone to a store or were just shopping online. And during the checkout, you might have selected Clearpay as your payment method. But for the life of you, you are unable to figure out why your payment is not going through.
If you try taking some items off of your cart and try the payment again, it will go through. This is due to a limit on the amount you can borrow from Clearpay.
Also if you are a new customer on Clearpay, your limit will be lesser than the people who have been using their service for a long time.
---
What is the maximum limit on Clearpay?
There is no fixed maximum limit on Clearpay, it depends on the user's account history and a lot of other factors. Here are some factors that impact your limit on Clearpay. 
Reason 1: Time since the first order
As I have mentioned before the longer you are associated with Clearpay, the more your maximum limits are likely to be increased. So, it is vital that you build a good rapport with your Clearpay customer service.
---
Reason 2: Plans taken
The total number of plans or orders that you have taken until now, has an effect on your future dealings with Clearpay. If you have taken less number of plans and are planning to take on some more now, that might be possible.
---
Reason 3: Payment source and recipient
The limits depend on the payment method you are using and the place you are using it. According to Clearpay, the limits it may be minimum or maximum are "omnichannel and by brand". This means that your limits depend on the brand or store you are shopping from.
You can go to Marks and Spencer and buy some items and your limit is set depending on the terms and conditions of their store. But when you visit Tommy Hilfiger, your limit is different again.
Also if you are doing your payment with a card or bank account, then the limit depends on the bank's rules and regulations.
---
Reason 4: Late and pending payments
If you have made late payments before or have a lot of pending payments, then it is unlikely that you will get any increases in limits any time soon.
---
Reason 5: Payments made on time
If you pay your dues on time and never miss a due date, then you are likely to get a raise of your limit as soon as possible. And in the future, it is likely to be increased furthermore, if you pay your dues on time.
---
Reason 6: Insufficient funds
If you do not have enough funds in your payment method, then you will not be eligible for a maximum limit increase. Only if you have enough money in your account, will you be able to ask for a raise.
---
Can you increase your Clearpay limit?
Short Answer: Yes, you can increase your Clearpay limit.
As I have previously mentioned, there are no fixed Clearpay limits. But if you stay a user of their service longer you can increase your Clearpay limit. Or you can shop at a different store that offers the same items, where you have a higher limit.
---
How to increase your Clearpay limit?
Here are the methods to increase your Clearpay limit.
Method 1: Request Clearpay for an increase
If you think you are due an increase in your limit, you need to call customer support. And you might have to inform them why you need an increase. They will look at your previous plans and check whether you have paid off your past debts on time.
If you have any late fees or unpaid debts then you might not get approval. But if you crossed your 't's and have dotted your 'i's i.e. paid off all your debts on time, your request will definitely be approved.
Furthermore, you can request a one-time increase for a single big purchase you are about to make.
---
Method 2: Be a loyal customer
If you make your payments on or before time, your Clearpay limit will automatically be increased. Clearpay rewards loyal and honest customers. Use Clearpay for a long and pay off your debts on time and you will have your limits increased.
---
Method 3: Ask the store or brand
The limits depend on the company that sells the product, not on Clearpay. So, you could contact the respective company or store you are buying from and request an increase in the limit. You could probably even ask them for a one-time increase in the limit.
---
FAQs
Q1. How much amount can you spend on a single Clearpay transaction?
The amount you can spend on a single Clearpay transaction is from £0 to £1000.
Although, as I have mentioned previously it depends on the place or brand you are transacting with. And also factors such as your history with Clearpay and being a new customer might also affect your single transaction limits.
---
Final Words
This article lets you know that you can increase your Clearpay limit and the ways to do it. Follow them and you can increase your Clearpay limit to what is possible. Contacting customer support and asking them to increase the limit will help you reach an arrangement.
I hope this article helped you gather the required info and help you solve your issue.
So, that is all folks!
Don't have a good day, have a great day!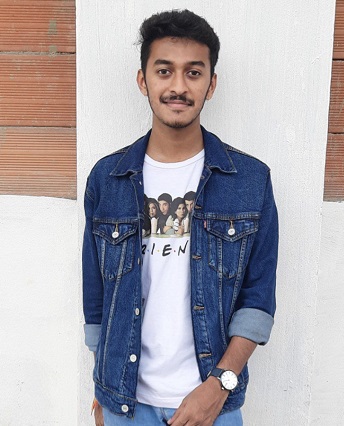 Sri Sahith is passionate and writes his articles by ensuring attention to detail. During his graduation study, he has taken elective subjects like Business Economics and Financial Analysis. These gave him the interest, knowledge and passion to write articles related to Finance-Tech. Also, he loves to read books and talk about them as long as possible.