Do you ever wonder if your StubHub tickets are the real deal?
Maybe you're curious about how StubHub verifies them.
Or perhaps you want to know how to do it yourself?
In the ticketing world, making sure tickets are real is really important. The worry of ending up with fake tickets can take away the joy of attending an event. Well, all your uncertainties regarding the authenticity of StubHub tickets and its verification process have been cleared in this article.
We have also provided a guide on how to personally verify StubHub tickets, offering peace of mind when securing your tickets for that highly anticipated event. So, make sure you stay with us until the end!
---
Are StubHub tickets verified?
They certainly are. StubHub takes the authentication of tickets seriously so that users can buy with assurance. They have taken various strong precautions to ensure authenticity and avoid fraud.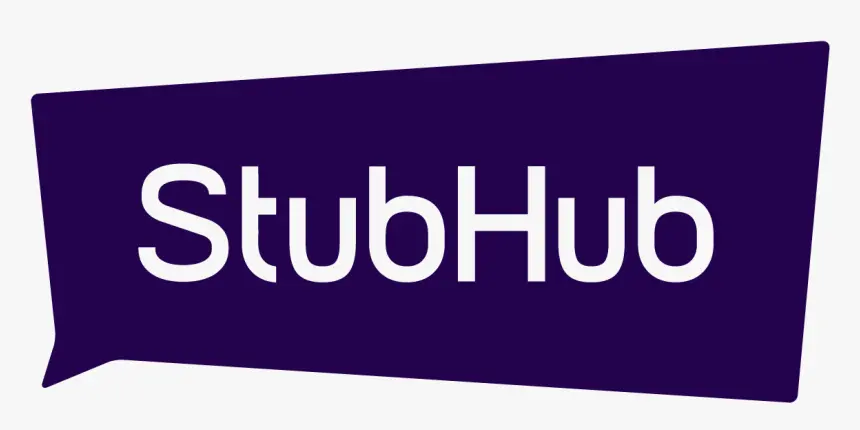 First, StubHub ensures a trustworthy marketplace by verifying both buyers and sellers. In order to help verify that transactions involve real people, this verification procedure provides an additional level of security.
Moreover, StubHub uses an escrow system to protect both parties during financial transactions. Your ticket purchase will be kept on hold until the event takes place and you have had the chance to attend. You may be certain that your money is secure until you verify the tickets' legitimacy.
StubHub always checks for any unusual or fraudulent behavior on its marketplace. Furthermore, customers are protected by the FanProtect Guarantee.
With this guarantee, you can be certain that your tickets will arrive in good order and on schedule, and if there are any problems, StubHub will do its best to find comparable replacements for you or provide a full refund.
Customers can be certain that the tickets they purchase on StubHub are legitimate thanks to the platform's strict verification process, which includes user verification, money escrow, continuous transaction monitoring, and the FanProtect Guarantee.
---
Can StubHub tickets be fake?
Even though StubHub and similar ticket marketplaces take measures to prevent the sale of counterfeit tickets, there is always a chance that some fake tickets may be offered for sale.
StubHub takes measures to avoid fraud, therefore these situations occur seldom. Customers, however, must always be on guard against fraud and keep themselves well-informed. StubHub is a marketplace for tickets, and scammers have used a variety of methods to sell fake tickets and post fake ads.
They may forge digital tickets, lie about where people would be sitting, or use phishing to steal sensitive information. While StubHub does its best to prevent fraud via strict verification methods and constant platform monitoring, it is possible that in rare instances, counterfeit tickets may be sold.
To safeguard yourself against the possibility of fake tickets, consider checking out their feedback and history before buying from a StubHub seller. The likelihood of fraud is reduced when dealing with well-known, trustworthy vendors.
And purchasing tickets should only ever be done via StubHub's safe payment method. You should try not to engage in any off-platform, private transactions or promises to pay.
Make sure you avoid unrealistic deals. In general, if something appears too good to be true, it generally is. Tickets that are priced much lower than the going cost should raise red flags. Examine the specifics of your ticket, including the section, row, and seat number. If you have access to a seating chart, use it to see how these details compare.
Get in touch with the venue's box office or StubHub's Support if you have any concerns regarding the validity of your tickets. They have the means to check the tickets' legitimacy.
---
How to verify StubHub tickets
Ensuring the authenticity of your StubHub tickets is crucial to guarantee a seamless event experience. Verifying StubHub tickets involves a careful examination of the physical or electronic tickets, cross-referencing event details, and using available resources like StubHub's customer service.
Here's a step-by-step guide on how to verify StubHub tickets:
1. Check for Spelling and Typos
Verify that there are no spelling or typos on the tickets. Since legitimate tickets are created by professionals, they usually don't include these kinds of mistakes.
2. Verify Event Date and Details
Check that the time, date, and location of the event are what you expected. Verify this data with other sources, such as the event's official website or StubHub's messages.
3. Check the Quality of the Tickets
Real tickets should be printed on sturdy paper. Take note of the ticket's weight and feel. Counterfeit tickets may be printed on lower-quality paper or appear flimsy.
4. Barcode Inspection
Take a look at the barcode on your e-ticket. Ensure it appears clear and well-defined. The barcode might be a clear indicator of a counterfeit ticket if it is unclear or has been tampered with.
5. Contact StubHub Customer Service
Don't be shy about contacting StubHub's support staff if you have any questions regarding the legitimacy of your tickets. You may reach out to them whenever you need help. If you have any doubts about the tickets' authenticity, they can answer your questions and point you in the right direction.
If something about the tickets feels off, trust your instincts and take action. Resolving issues in advance saves everyone from being let down at the actual event. By taking the above precautions, you may increase the likelihood that the tickets you purchased are legitimate and have a more enjoyable experience at the event.
---
How does StubHub verify tickets?
Short Answer: StubHub has a thorough ticket verification system supported by over 130 reliable partners, including sports teams and entertainment venues.
If you're buying tickets on StubHub, you can be certain that they'll be valid and accepted at the door thanks to this system of checks and balances. StubHub's financial department double-checks and confirms all purchases ahead of ticket availability.
This crucial step in the ticket-selling process ensures that only verified and legitimate tickets are offered for purchase on the platform. In this way, you can rest assured that the tickets you buy on StubHub have been verified as authentic by the site's staff.
StubHub's ticket verification procedure could be trusted because of the company's extensive network of strategic partnerships with organizations ranging from sports teams to entertainment venues. This collective effort lowers the chances of fake or invalid tickets showing up on StubHub, making it a trustworthy source for event tickets.
---
FAQs
1. Are all of the tickets offered on StubHub authentic?
Certainly. It's safe to assume that the tickets you purchase from StubHub will be authentic, well, mostly. The FanProtect Guarantee proves that purchasing tickets from StubHub is risk-free.
This promise ensures that each and every purchase is 100% authentic. In the unlikely event that there is an issue with the legitimacy of the tickets, StubHub will immediately provide you with new tickets or a full refund.
2. Is StubHub reliable?
How reliable StubHub is for you will depend on how you choose to get your tickets delivered. When tickets can be downloaded immediately from StubHub, you may be certain that you will get in.
When you get tickets by email, reliability suffers a bit. On the other hand, reliability may become questionable if tickets are physically mailed to you. There is a small chance that your tickets won't arrive on time, won't be valid for entrance, or won't match the description exactly.
If this happens to you, please contact StubHub's support team so that they can investigate your claim and determine the best course of action, which may include a refund or new tickets.
---
Final Words
StubHub is a reliable platform with solid verification methods and the FanProtect Guarantee, which assures your ticket's authenticity. However, the possibility of counterfeit tickets should not be disregarded.
This article has addressed the importance of verifying tickets and provided guidance for doing so. The techniques outlined in this article will allow you to take charge of your ticket-buying experience on StubHub and ensure that the tickets you purchase are authentic. So, go ahead and enjoy your next big event without any concerns about ticket authenticity.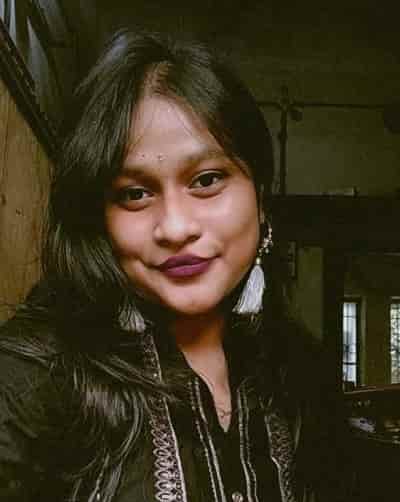 Having earned a Bachelor's degree in Commerce from Ravenshaw University, with a background in Accounting and Finance, Akshita Pattanayak contributes to UniTopTen by writing clear and concise articles based on Finance-Tech. With more than a hundred fin-tech related articles, she hopes to educate people about how banking and payment apps function.