Have you ever tried to purchase tickets from Ticketmaster only to get the dreaded 'Something went wrong' message?
If that's the case, you're certainly not alone. When trying to use Ticketmaster's services, several customers have run across this problem.
When you're running late for a show and every second counts, the last thing you need is an unexpected glitch in the Ticketmaster system. And if Ticketmaster won't let you sign in, it just makes matters worse.
However, you won't have any more trouble accessing your tickets or fixing the problem after reading this article. Following the troubleshooting methods outlined below, you should be able to gain access to your tickets and look forward to attending your favorite events.
---
Why does Ticketmaster keep saying 'Something went wrong'?
Short Answer: Ticketmaster keeps saying 'Something went wrong' because you tried to complete an action during which an unexpected issue or error occurred.

After accepting the tickets you received in your email, you may encounter an error page with a penguin and the message "Oops, something went wrong." This is a common Ticketmaster platform problem and means that your tickets are currently being processed. This might be due to periodic system failures or just technical issues on the Ticketmaster platform.
When this happens, navigate to the "Ticketmaster" tab at the top of the page and log in. Once you find your tickets in that section, you're good to go. Give it 15–20 minutes and try accepting the tickets again if you don't see them. For advanced fixes, you may refer to the section below.
---
Fix: Ticketmaster 'Oops Something went wrong'
Method 1: Keep reloading the website
Occasionally, the mistake may just be temporary, in which case reloading the website will assist in fixing it. Reloading the page (either by clicking the browser's refresh button or using the F5) may fix any temporary problems causing the issue.
Try refreshing a few more times (around 10-14 times as per users on Reddit) to see if the issue goes away.
---
Method 2: Check the Internet connection
It is essential to have a reliable internet connection to use Ticketmaster's services. Make sure your internet connection is stable and quick.
See if other sites have loading problems before concluding that Ticketmaster or your connection is at fault. You may try to fix your network issues or get in touch with your ISP if your internet connection is shaky.
---
Method 3: Use Cellular Data Instead of Wi-Fi
Several users on Reddit have suggested that if you're getting the problem while connected to Wi-Fi, switching to cellular data could help.
There might be a problem with your current WiFi network that is causing the error. If you're getting an error while trying to access Ticketmaster tickets, changing to a different network connection may help.
---
Method 4: Delete Your Cache and Cookies
If you're having trouble using Ticketmaster, clearing your browser's cookies and cache may help. The steps required to delete cookies and refresh the browser's cache will change from one browser to the next.
These options are normally accessible through the browser's settings or preferences menu. Restart your browser and try to visit Ticketmaster once again after deleting the cookies and cache.
---
Method 5: Switch to another browser
There are occasions when the 'Oops Something went wrong' error message only appears in a certain browser.
If you think the problem could be with your browser, using an alternative one may help.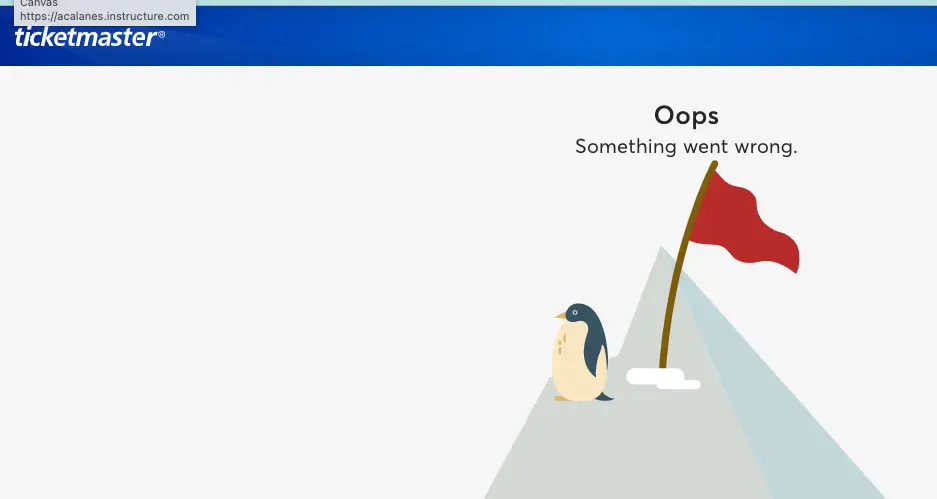 The problem apparently disappeared for several Redditors once they switched from Chrome to another browser. Therefore, you should test out Ticketmaster on a different browser, such as Mozilla Firefox, Safari, or Microsoft Edge.
---
Method 6: Sign out of the app, then sign back in
You need to log out of the Ticketmaster app and back into it to make changes to your account. Restarting your session by signing out and back in may fix some minor problems and get the app working again. Check whether your tickets are accessible in the "My Events" area of the app after signing back in.
---
Method 7: Use the same email as the third-party site
Some customers choose to buy tickets from third-party sites such as SeatGeek or StubHub rather than Ticketmaster. Users may get their tickets from these other sites and utilize them through the Ticketmaster platform. But there are a few important steps to take to avoid the 'Something went wrong' error:
Step 1: Ensure that you are using the same email address
If you want to use a third-party service, your Ticketmaster and third-party account emails must be the same. If they don't match, you'll need to sign up for a new Ticketmaster account and use that one.
Step 2: Open a Ticketmaster account if necessary
You must sign up for a Ticketmaster account if you don't already have one and your email address must match the one you used to buy your tickets from a third-party site. To create an account with Ticketmaster using the corresponding email address, go to the Ticketmaster website or download the Ticketmaster app.
Step 3: Access Tickets through My Events
You may access the Ticketmaster platform once your third-party account and your Ticketmaster account have the same email address. Go to the "My Events" section of your Ticketmaster account. The tickets you claimed on the other site should now be accessible here.
---
Method 8: Get in touch with the event's organizer
If none of the aforementioned solutions work, try contacting the event's organizer. You can usually find the organizer's contact information on the event's official website or in the confirmation email. Discuss the problem you're having with Ticketmaster, and they may be able to help you get your tickets.
---
FAQs
1. Why is Ticketmaster not letting me see my tickets?
The tickets are only available to those who have registered with the right email address. When buying the tickets, you could have entered an incorrect email address. You may get in touch with Ticketmaster if you suspect this is the case.
---
Final Words
Customers repeatedly encountering the "Something went wrong" error when using Ticketmaster may be quite annoying. However, several useful alternatives have been offered in this article to assist you in resolving this issue and ensuring a more pleasant ticketing experience. You may now confidently purchase your tickets online and look forward to a stress-free experience.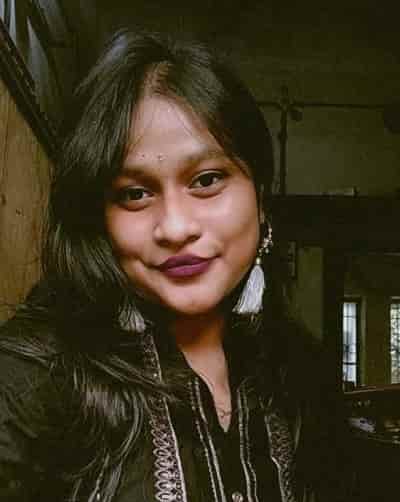 Having earned a Bachelor's degree in Commerce from Ravenshaw University, with a background in Accounting and Finance, Akshita Pattanayak contributes to UniTopTen by writing clear and concise articles based on Finance-Tech. With more than a hundred fin-tech related articles, she hopes to educate people about how banking and payment apps function.