The Lululemon brand of sportswear is well-liked because of its high-quality items and fashionable styles. If you've been lucky enough to get a Lululemon gift card as a present, you may be eager to put the money toward some brand-new athletic wear.
Unfortunately, there are situations in which a Lululemon gift card may not function as intended, leading to customer disappointment. And that is exactly where we come in. We've listed the possible reasons and how to go about fixing them so you can get back to your day more quickly. As such, stay tuned for the answers.
---
Why is Lululemon gift card not working?
Short Answer: Your Lululemon gift card is not working because you are trying to use your Lululemon gift card at a concession store, in a country that is not eligible for gift cards, with insufficient money, invalid card information, or due to technical difficulties.

1. Card not accepted in concession stores
Your Lululemon gift card may not be functioning because it is not accepted at concession stores. Located inside bigger facilities like department shops or malls, concession stores provide a limited selection of goods at discounted prices. Your Lululemon gift card will not be accepted at any of their wholesale partners or concession stores.
2. Certain countries are not eligible
While Lululemon is recognized worldwide, there may be regions where gift cards cannot be used. Lululemon's website specifically lists the following countries where gift cards purchased from them cannot be used: UAE, Qatar, Bahrain, Oman, and Kuwait.
Gift cards purchased from Lululemon may not be redeemable in the following countries. Also, if you purchase a Lululemon gift card in a certain country, you will only be able to spend it in that country.
3. Inadequate funds
It's also possible that your Lululemon gift card has insufficient funds. After making a purchase using a gift card that has a negative balance, you cannot use the card again until the balance is reloaded.
4. Inaccurate information
Incorrect information may potentially prohibit your Lululemon gift card from functioning. Your gift card can be declined if you supplied an incorrect card number, expired date, or security code. Before trying to redeem your gift card, please verify all of the information for accuracy.
5. Issues with technology
Lastly, technological difficulties are another possible reason why your Lululemon gift card isn't functioning. There's a chance your gift card won't be accepted if there's a technical glitch with the register or the store's payment processing system.
If that's the case, you may either contact Lululemon's customer support for help or try using the card at a different Lululemon location. It's also possible that the server is down for maintenance or heavy use, in which case you'll need to give it some time to recover before trying again.
---
Fix: Lululemon gift card not working
Method 1: Make sure you have enough funds
As we've already established, a lack of cash is one of the most likely explanations for why your Lululemon gift card isn't being accepted. Hence, before making a transaction, you should verify that there is enough money on your gift card.
Instead, if the amount of your Lululemon gift card redemption is more than the value of a single gift card, you may always use additional gift cards to cover the difference. Lululemon claims that customers may use a maximum of five gift cards toward a single purchase at any of their retail locations or online.
In addition to gift cards, consumers may also use their credit cards to cover the balance. If you want to use a gift card but don't want to risk running out of money, it's a good idea to add your credit card as a backup payment option just in case.
Method 2: Try using other gift cards
Lululemon gift cards are not valid at Lululemon's wholesale partners or concession shops, which include Harrods, Selfridges, Le Bon Marché, and Brown Thomas, as previously mentioned. Additionally, Lululemon gift cards are not accepted at all locations that sell Lululemon goods.
There is a possibility that some businesses may not support Lululemon gift cards, even though they may take gift cards from other brands. When this occurs, you may either attempt to use another gift card or look for a business that accepts Lululemon cards.
Method 3: Make sure you are using it in the right place
Gift cards purchased from Lululemon cannot be redeemed in Qatar, Bahrain, Oman, Kuwait, or the United Arab Emirates. So, if you are trying to use it in one of these countries, you are out of luck.
Another restriction is that gift cards bought in one country may only be redeemed in that country. To give you an example, if you buy a Lululemon gift card in Mexico, you can only spend it in Mexico.
Method 4: Provide accurate information
Double-check all of the information you supplied when attempting to use your Lululemon gift card to ensure there are no mistakes. The gift card works exactly like a regular gift card in the manner that it can only be redeemed after entering the right card number and PIN.
Method 5: Speak with a Lululemon representative
We've gone through every possible explanation for this problem and how to fix it. If you have tried these solutions and nothing has helped, please contact Lululemon's customer service.
You may reach out to Lululemon through their live chat feature, email form, or toll-free hotline (1-877-263-9300).
---
FAQs
1. Why is my Lululemon gift card invalid?
There are several possible causes for your Lululemon gift card to be declined, including but not limited to the card having previously been used; erroneous card information and PIN being entered; attempting to use more than one gift card at a time; or technical difficulties with the merchant's website.
---
Final Words
In conclusion, there are several potential causes for a non-functioning Lululemon gift card. Make sure the gift card is being used at an authorized location and double-check all the information.
If the problem continues after following these steps, you may either contact Lululemon's customer care or try using the gift card at a different store. By adhering to these procedures, users can make sure their Lululemon gift cards work.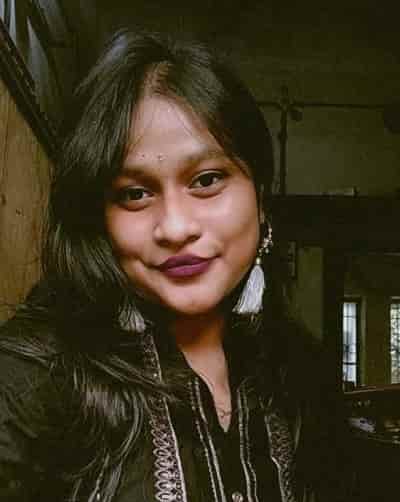 Having earned a Bachelor's degree in Commerce from Ravenshaw University, with a background in Accounting and Finance, Akshita Pattanayak contributes to UniTopTen by writing clear and concise articles based on Finance-Tech. With more than a hundred fin-tech related articles, she hopes to educate people about how banking and payment apps function.