Are you experiencing issues with going live on TikTok as a guest? There are a few possible explanations why your TikTok is requiring live access for guest streaming. Trying to go Live as a guest on TikTok and encountering problems without understanding why might be frustrating.
To bridge the gap between our two communities, we will discuss some of the most typical causes of your difficulties and some potential approaches to resolving them. By adhering to the steps given in this article, you'll be ready to join the ranks of TikTok's special guests in no time!
---
Why does my TikTok say 'Live Access is Needed to go Live as a Guest'?
Short Answer: TikTok says live access is needed to go live as a guest because of country limitations, age restrictions, disabled Guest mode, minimum follower requirement not being met, problems with the internet, or software glitches. This issue could also arise if you are not following the host of the Live stream.

TikTok is a popular app for making and sharing short videos on social media. You may also broadcast in real-time and have conversations with your fans. However, there are certain limitations that may prohibit guests from going live. Some of the following might cause your TikTok to need live access in order to broadcast as a guest:
1. Country restraints
Certain countries have outright banned TikTok, while others restrict its usage, which limits on its usage that might disable specific aspects of the app, including live broadcasting. You may not be allowed to visit as a guest if your country is on the list.
2. Limits based on age
TikTok has an age regulation that prevents anyone younger than 16 from going live. There is no guest access for anybody under the age of 16.
3. Guest mode disabled
If you are unable to join a user's live broadcast, it may be because you have turned off guest mode and do not realize it yet. You won't be able to participate in the live broadcast in this situation.
4. Minimum follower requirement not met
Users on TikTok who wish to go live must first reach a certain threshold for the number of followers they have. You can't go live as a guest if you don't have a minimum of 1000 followers.
5. Problems with the Internet
Problems with your internet connection might prevent you from going live as a guest on TikTok. Participating in a live broadcast as a guest might be challenging if your internet connection is slow or if the network is unreliable.
6. Software issue
It's possible that users won't be able to go live as a guest on TikTok if the app has glitches or bugs. In this situation, you may need to check for app updates, start the app, clear the cache, or contact the TikTok support team for more help.
7. You do not follow the host
You must be following the person who is hosting the live stream in order to participate as a guest. You can't participate in a live broadcast as a guest if you're not following the host.
---
How to fix live access is needed to go live as a guest -TikTok
Method 1: Enable Guest mode
Guests can't join your TikTok broadcast until you make that option available to them. Here's what you need to do to turn on "guest mode" for your account:
Step 1: Launch the Settings app on your smartphone.
Step 2: From "Account," choose "Manage Accounts."
Step 3: Select the account for which you wish to change settings.
Step 4: Click "Enable Guest Mode" below "Privacy & Security."
Step 5: Specify that you wish to activate guest mode by clicking "Enable."
---
Method 2: Connect to a Virtual Private Network
If you are located in a country that has prohibited or places limits on the usage of TikTok, you may use the app by connecting to a VPN.
TikTok is blocked in certain countries, but not if you use a virtual private network (VPN) to connect to a server in another country.
---
Method 3: Make sure you are following the host
As we've already established, in order to go live as a guest, you must first follow the host. In order to begin a guest stream, you must first be following the host and actively viewing their live broadcast. Not just anybody may join in on the fun as a co-host; they must already be either Friends or live followers.
Professionalism and establishing rapport with your Livestream co-host should be top priorities. In addition to these guidelines, your account must meet certain requirements to have access to TikTok Live in its entirety.
---
Method 4: Examine your internet connection
Verify that you are connected to the internet constantly and that your network is operating properly. If your internet connection isn't up to par, you won't be able to stream the live as a guest.
---
Method 5: Upgrade the app
To prevent this problem in the first place, you should always use the most recent version of the software. Both the Apple App Store and the Google Play Store list any new versions of their respective apps, so make sure you get them.
---
Method 6: Delete the cache
As was previously said, a software defect may be to blame for the problem. To avoid this problem, clear the cache and try again. To clear the cache in an Android device, you need to access Settings > Apps > Manage Apps > TikTok > Storage and Cache > Clear Cache.
Since iOS doesn't have a cache-clearing feature, users must simply uninstall and reinstall the app.
---
Method 7: Restart the app
This is a basic debugging technique that often helps fix difficulties inside the TikTok app. If you are unable to go Live as a guest, it may be necessary to forcibly close the app and relaunch it. This ought to do the trick and fix the problem.
---
Can you get live access on TikTok as a guest without 1000 followers?
A minimum of 1,000 followers and a minimum age of 16 are often required to go Live as a guest. If you don't have enough followers to activate the Live function, however, anybody 16 or older may contact TikTok support to do it for them.
If you want to go Live as a guest but don't meet the 100 or 1,000 follower threshold (it relies on your location), you may contact TikTok and ask for an exemption.
There is no assurance that this will work, but it may increase your chances of being able to appear on TikTok Live as a guest. Once you've been given permission, streaming live on TikTok is a breeze.
Here is a step-by-step walkthrough on how you can get live access on TikTok as a guest without 1000 followers:
Step 1: Launch the TikTok app.
Step 2: In the lower right corner, choose Profile.
Step 3: Select the icon with the three parallel lines
Step 4: Navigate to Settings and Privacy.
Step 5: Select Report a problem.
---
FAQs
1. How many people can be guests on TikTok Live?
TikTok's live broadcasting feature now supports a maximum of five guests in a panel or grid configuration.
---
Final Words
Streaming live to an audience on TikTok is a fun and exciting way for users to interact with their fans. However, there are a few things that might prohibit users from going live as a guest, such as age limitations, country restrictions, disabled guest mode, minimum follower requirements, bad internet access, and flaws in the program.
If you follow the advice in this article, you may become a live guest on TikTok and connect with your fans in real-time while making entertaining and educational videos. Always maintain a professional demeanor while interacting with your co-host, and work to build rapport with them so that your content benefits from their presence.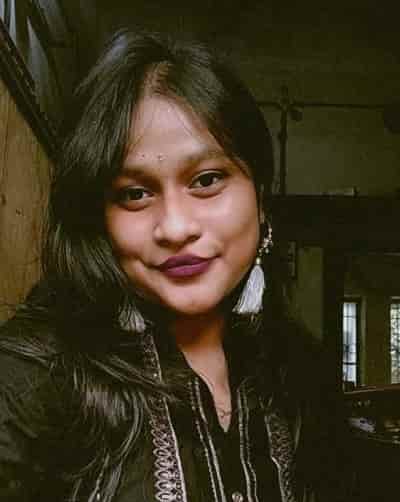 Having earned a Bachelor's degree in Commerce from Ravenshaw University, with a background in Accounting and Finance, Akshita Pattanayak contributes to UniTopTen by writing clear and concise articles based on Finance-Tech. With more than a hundred fin-tech related articles, she hopes to educate people about how banking and payment apps function.