Wondering what the DoorDash Invalid Authorization header found error means?
Trying to figure out how to get rid of the DoorDash 'Invalid Authorization header found' message?
If you're here, it's because you want to know what causes the DoorDash Invalid Authorization header found error and we've got you covered.
DoorDash is a simple app/website that allows you to place meal orders without having to leave your house. It is possible for small companies to cater to the demands of clients all around the globe because of DoorDash.
---
What does DoorDash 'Invalid Authorization header found' mean?
Short Answer: If you see the error message DoorDash 'Invalid Authorization header found,' it simply indicates that the DoorDash server has forbidden access to the requested data.

When attempting to utilize a function on DoorDash, the error message "Invalid Authorization header found" appears. This error is quite similar to error 403, which indicates that the credentials you provided are inadequate to access the requested service.
When a user tries to perform a request that requires certain permissions, but their credentials do not meet the requirements set by the DoorDash server, they will see this error.
It's possible that you're the one who can solve this error, but in all likelihood, it was caused by a problem on DoorDash's end, such as a server failure or system freeze. But there is absolutely no need to be concerned. Fortunately, there are a few simple solutions that may be used immediately to counteract this error. Please refer to the section below if you want to troubleshoot the issue.
---
Fix: DoorDash 'Invalid Authorization header found'
Method 1: Delete your cache and cookies
If this occurs when using the DoorDash app, clearing your cache should fix the problem. Clearing your browser's cache and cookies may be necessary if you want to use DoorDash online. You may notice a boost in download and upload speeds after deleting your cache.
Method 2: Wait it out
You may go online browsing, have some coffee, or take a stroll. If you give it some time, you could find that the Invalid authorization header found problem was caused by maintenance being performed on the site. As a rule, these upgrades are implemented as soon as possible to prevent unnecessary downtime.
Method 3: Turn off your VPN
Some applications prevent access when used in conjunction with a virtual private network (VPN), thus if you receive the 'Invalid authorization header found' issue when using a VPN, consider disconnecting the VPN and relaunching the app.
Method 4: Switch to a different email
Some users have had success with this approach, so why not give it a shot? Several users reported that this message appeared whenever they tried to use their Apple ID, but that logging out and creating a new account using their email address resolved the issue.
If you are also seeing this message while attempting to use an email address, you may try establishing an account using a different email address.
Method 5: Check whether your Chase card qualifies
A user on Reddit claimed that they had this problem while attempting to purchase DashPass. As was already indicated, this error essentially signifies that you are ineligible to carry out a certain activity.
If an eligible Chase credit card is connected to the account, DashPass advantages are only available to holders of such Chase cards. Therefore, it's possible that you're seeing this problem because your Chase card is ineligible.
It's important to double-check that your qualifying Chase credit card details are input into your DoorDash wallet. It's possible that you'll need to change your payment details in the DoorDash app. To update your Chase card information, expiry date, CVV, and delivery zip code, open the DoorDash app's Account menu and choose 'Add a Card.'
Method 6: Remove and install the DoorDash app again.
If you've tried the aforementioned strategies without success, this one is worth a shot. Ensure that DoorDash and any other background-running applications are all removed.
Finally, when you've finished removing the app, restart your smartphone. You may try reinstalling the DoorDash app after a reboot and then set it up again to see if the problem is still there.
Method 7: Get in touch with DoorDash customer service.
If none of the above suggestions help, then the best course of action would be to contact DoorDash support. If you have any questions or concerns, please contact DoorDash's support team immediately.
Those who need assistance with DoorDash may call their professional Support team at 855-431-0459 or check out their detailed online Help Center.
---
FAQs
1. Why won't DoorDash let me sign in?
There are several potential causes for your inability to access your DoorDash account. It's clear that either DoorDash or your connection to the internet is down, which is why you're having this trouble. It's also possible that you've mistyped your login credentials.
Not updating the DoorDash app or having the incorrect time and date on your phone might also cause this problem. DoorDash may also block your account if you are connected to a virtual private network (VPN); disconnecting your VPN will resolve this issue.
---
Final Words
The Invalid authorization header found error on DoorDash might occur for a variety of reasons. However, the error is most likely brought on by a problem on the end of DoorDash, such as a server malfunction or a system crash. The good news is that you can fix this and continue making your purchase using the info we have provided above.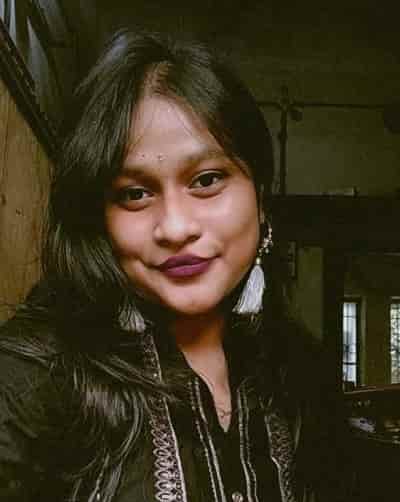 Having earned a Bachelor's degree in Commerce from Ravenshaw University, with a background in Accounting and Finance, Akshita Pattanayak contributes to UniTopTen by writing clear and concise articles based on Finance-Tech. With more than a hundred fin-tech related articles, she hopes to educate people about how banking and payment apps function.