Ever tried to place an order with GrubHub, only to be confronted with the message 'Something Went Wrong?'
Want to know why GrubHub is giving you this issue and how to solve it?
Fortunately, we have the solutions, so you won't have to search anywhere else. Everything you want to know is explained in detail here. But make sure you don't leave before you get them.
Delivery services like GrubHub make it possible to have meals sent to your home. You may choose from the widest variety of restaurants, and you get some fantastic rewards, too. However, several GrubHub customers have recently reported seeing the "Something went wrong" warning while attempting to place an order. If you are one of those users and want to learn more about the error, refer to the section below.
---
Why does GrubHub say 'Something went wrong'?
Short Answer: GrubHub says something is wrong because of problems with the internet, a server outage, an outdated app or browser, or an uncleared cache. You could also face this issue while placing a pickup order if the restaurant's pickup option is disabled. 

1. There is an internet issue
You may be having issues connecting to the internet because your ISP is experiencing technical difficulties. The "Something went wrong" warning may appear if your internet connection is shaky. If you have a reliable internet connection, you won't have to worry about this happening.
2. There is a server issue
The server may be down if you're seeing a "Something went wrong" message from GrubHub. The website is currently unavailable to users until maintenance has been completed. The GrubHub social media accounts, such as Twitter and Facebook, should include any relevant updates.
3. The app or browser is not updated
GrubHub may be displaying the Something went wrong issue due to a bug or glitch in the application. Since updates often include fixes for previously reported issues, installing one might theoretically help you get around the problem. As an additional precaution, ensure that your browser is up-to-date, as this may potentially solve the problem.
4. The cache is not cleared
If the cache is not emptied, it builds up over time and becomes corrupted or defective, which may cause the GrubHub app to display the error message Something went wrong. You may get the application to operate without any problems by clearing the cache.
5. The pickup option is disabled
Some Reddit users have reported receiving the "Something went wrong" error message while attempting to place a pickup order. Sadly, this is the case since some eateries just don't provide the pickup option to third-party delivery services. This may be the same problem you're having when attempting to place a pickup order. If you don't want to deal with this, just get your meal from the restaurant itself.
---
Fix: GrubHub Something went wrong
Method 1: Refresh the page.
If you're using GrubHub and seeing "Something went wrong," refresh the page. When this is done, the page should behave normally and load faster. It's recommended to refrain from hitting refresh too often since this will only add unnecessary time to the page's load.
If the problem still exists after you've refreshed the page, you may move on to the next step in the troubleshooting process.
---
Method 2: Wait for the server to be restored.
Traffic or maintenance on the server might be the blame for GrubHub's inaccessibility. Whenever there is an issue with the Grubhub app, information will be posted on the app's social media accounts.
Checking Downdetector will also verify the server status of the App and let you know if it is down. You have the option to either wait it out or give it another go once some time has passed. Very seldom, these servers may be unavailable due to routine maintenance. The majority of the time, these servers are restored to service within minutes.
---
Method 3: Examine your internet connection.
The first thing you may do is see whether your wireless network or mobile data connection is working. Verify this by seeing whether other programs, load successfully. You might try bringing the router closer or restarting the router to see if it helps. If you're having trouble with your WiFi connection, try using your mobile data instead.
---
Method 4: Upgrade your browser and app.
If you use GrubHub online, you should upgrade your browser to prevent this problem from occurring. Grubhub may be used without any issues on the most recent versions of Chrome, Firefox, Edge, and Safari. By updating to the latest version, you'll not only be able to enjoy improved speed, but your browser will also be entirely compatible with GrubHub.
Similarly, the Something went wrong error message might be caused by an out-of-date app that isn't compatible with GrubHub. To prevent problems, you should always use the most recent version of your software. Make sure there's enough storage in your device to download the latest version of the Grubhub software and install any updates.
---
Method 5: Change browser settings and deactivate extensions
To reset your browser:
Step 1: Launch Google Chrome on your PC.
Step 2: Select the menu icon in the upper right corner.
Step 3: Go to the Settings menu.
Step 4: Navigate to the Advanced tab.
Step 5: Finally, select the Reset option.
To turn off extensions:
Step 1: Open Google Chrome on your PC.
Step 2: In the top right corner, select the Extension bar button.
Step 3: Next, deactivate your extensions one at a time.
---
Method 6: Turn off VPN
With a VPN active, it's possible that GrubHub won't load because of security concerns. To continue, please disable your VPN or firewall and restart your browser. If it doesn't work, you should probably switch browsers.
Likewise, disable any virtual private network (VPN) add-ons you may have installed in Chrome. If you're using a VPN and receive error warnings while trying to use Grubhub, try turning off all VPN settings.
---
Method 7: Delete the cache
For Android Users,
Step 1: Go to Settings, then Apps.
Step 2: Look for the GrubHub App.
Step 3: Select Clear Cache.
The stored cache for the GrubHub app will be deleted.
For iPhone Users,
Step 1: Navigate to the iPhone settings.
Step 2: Navigate to the General tab.
Step 3: Select iPhone Storage.
Step 4: Locate and open the Grubhub App.
Step 5: Select the Offload App option.
Step 6: Reinstall the GrubHub app.
---
Method 8: Enable the cookies
Please ensure that your browser is set to accept cookies before attempting to use GrubHub online. If you enable this function, you won't need to input your password every time you sign in. To ensure that food delivery websites like GrubHub or DoorDash function properly without any errors, it is necessary to have cookies enabled on your browser.
---
Method 9: Reboot your phone
When a smartphone continues displaying error messages, this is a relatively basic troubleshooting solution that many people turn to. If you're seeing a "Something went wrong" message while placing orders on the GrubHub app, perhaps rebooting your phone may help.
Step 1: Close the app.
Step 2: Delete it from your Recents tab.
Apps may be stopped from running in the background by removing them from the Recents list.
Step 3: Restart your phone.
Step 4: Launch the app and check if the issue is fixed
---
Method 10: Remove the app and download it again
If you've already tried a few other approaches without success, this one could be worth a go.
Step 1: Uninstall the app from your smartphone.
Step 2: Restart your smartphone.
Step 3: Download the application from the Play Store or App Store.
Step 4: Relaunch the app to see if the problem persists.
---
Method 11: Contact Customer Service
If you have tried these solutions and they have not worked, you may want to approach Grubhub's customer service staff. You may reach them using the basic form on their site or by dialing (877) 585-7878.
---
FAQs
1. Why won't GrubHub let me order?
Your Grubhub account may not be able to accept your payment or cancel your order for a variety of reasons including bad internet connection, server outage, invalid payment method, etc. The reason why Grubhub stopped operating for you may be detailed in an error message that may appear on your screen. Learning what the error messages mean will help you determine why you are facing the issue.
---
Final Words
We hope the potential reasons and solutions we've outlined above for the GrubHub Something went wrong error will help you get to the bottom of the problem and troubleshoot it.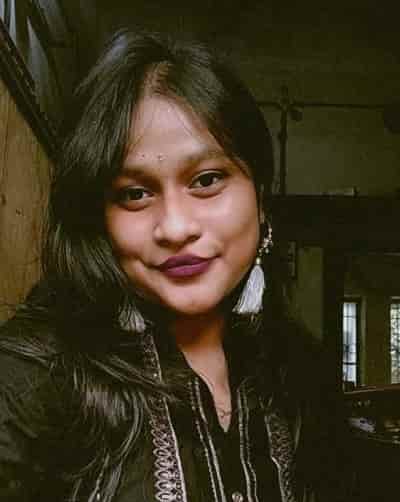 Having earned a Bachelor's degree in Commerce from Ravenshaw University, with a background in Accounting and Finance, Akshita Pattanayak contributes to UniTopTen by writing clear and concise articles based on Finance-Tech. With more than a hundred fin-tech related articles, she hopes to educate people about how banking and payment apps function.