Wondering why DoorDash won't let you place an order?
Looking for ways to solve the 'DoorDash not letting you order' issue?
Well, look no further as you have landed at the perfect place. Make sure you stick around for the answers.
Now, without wasting any time, let's get right into it.
---
Why DoorDash won't let me place order
Short Answer: DoorDash is not letting you place an order because of a server outage, poor internet connection, issues with the card, a bug or glitch in the app, the app being outdated, or a corrupt cache.

1. Technical difficulties
While you can count on DoorDash to be available and process orders a great lot of the time, there is always a chance that a significant service outage is preventing you from doing so. The instability of your wifi network might also play a role in this.
2. Issues with the card
If DoorDash is refusing your order, it's probably because you supplied an invalid card number, CVV code, or expiration date. You may be experiencing this problem because you accidentally deleted, overlooked, or substituted a number. Also, DoorDash won't let you place an order with an expired credit card.
3. Problem with the app
It's possible that a bug or glitch in the program itself is to blame for the problem. The DoorDash app may have technical difficulties sometimes. In addition, several customers have reported experiencing problems throughout the payment process.
4. Cache not cleared
A cache that has not been deleted in a while is a typical cause of any app-related problem. The software will stop working properly if the cache data is corrupted. As a result, clearing the cache is essential for the app's correct operation.
5. App not updated
If you don't regularly update the app, you may also run into this problem. There's a chance that the older software won't be able to communicate with the server in time to carry out the desired operation. If the program hasn't been updated in a while, you may potentially run into compatibility and security issues.
---
How to solve: DoorDash not letting me order
Method 1: Check for server and internet issues.
There's nothing you can do if the DoorDash server is offline but wait for it to come back up. Occasionally, the DoorDash servers may go down. Using Downdetector, which monitors the availability of websites and services worldwide, is the simplest method to see whether Doordash is working at the moment.
If you're having trouble connecting to the web, make sure Airplane Mode is turned off. If you're having trouble connecting to Wi-Fi, try turning off Wi-Fi and connecting using mobile data. Another option for fixing your home Wi-Fi is to power cycle your router.
Method 2: Double-check and re-enter credit card details
DoporDash won't process your order if the payment cannot be validated. Please double-check your credit card details in your account settings and enter them once again if you find any error in the payment details.  If the problem still exists, this should solve it.
If you are unable to complete your purchase, it is likely due to a problem with the payment method you are attempting to use. Alternatively, you might alter the mode of payment and address the problem that way.
Method 3: Confirm the validity of your credit card.
If you want to use Doordash, you'll need to have a credit card on file. If the app does not support your preferred method of payment, your order will be canceled. You will need to input new payment information if your current credit card cannot be used because it has lapsed or has a security restriction imposed.
Method 4: Place an order via the website
Although Doordash also has a website, the vast majority of its users only ever interact with the app. When your phone isn't cooperating, you may still have food delivered to your door by using Doordash.com instead.
Just like the mobile app, the website has all the features you need. The website makes it possible to do anything from placing an order to checking on its progress online.
Method 5: Delete your cache
There is a reported bug in the Android app that could occasionally create issues when attempting to place an order via DoorDash. This issue may be fixed by erasing the DoorDash app's cache.
Step 1: Access Apps by navigating to Settings
Step 2: Choose See all apps before selecting DoorDash.
Step 3: Select Storage and cache.
Step 4: Select the Clear cache option.
Get back on the DoorDash app and give it another shot. If the issue continues, try doing what was done above and then select Clear storage. After deleting the data, you'll need to re-enter your login details since they were deleted along with the clutter.
Method 6: Download the latest version of the app
Everyone should make a habit of updating the app regularly. This is because updates sometimes include patches for bugs and other enhancements that may eliminate the underlying cause of the problem. So, go on over to the Play Store or the App Store to see if there are any new versions of DoorDash available.
Method 7: Shut down the app forcibly
Forcibly shutting and restarting the Doordash app may help if it freezes or stops responding improperly while you're using it. To close a malfunctioning application on a computer, use the combination of the Alt key, the Control key, and the Delete key.
Force-closing the app, restarting the phone, and then relaunching the Doordash app should fix any issues you were having.
Method 8: Get in touch with Tech Support
Ultimately, if you've exhausted all options and are still unable to use Doordash, you should get in touch with the company's support team at 855-431-0459. 
---
FAQs
1. Why does DoorDash keep giving me an error?
Make sure your phone's network has good data reception. Verify that you're not hiding behind a VPN and that your WiFi connection is stable. Disable Wi-Fi and enable mobile data to see if it makes a difference.
---
Final Words
We hope you've found the answers you were seeking by reading this article. It is recommended that you check out other meal delivery apps and place an order with one of them if DoorDash is still not functioning after you have tried the aforementioned troubleshooting methods.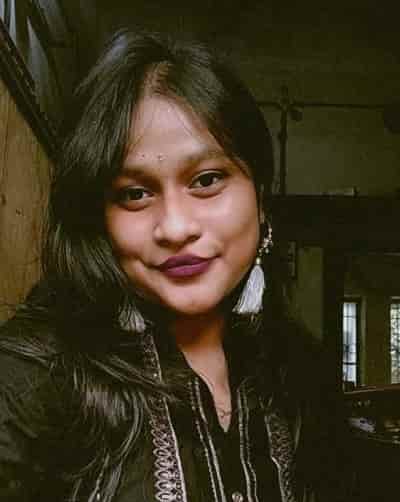 Having earned a Bachelor's degree in Commerce from Ravenshaw University, with a background in Accounting and Finance, Akshita Pattanayak contributes to UniTopTen by writing clear and concise articles based on Finance-Tech. With more than a hundred fin-tech related articles, she hopes to educate people about how banking and payment apps function.