Does your gift card for DoorDash not work?
Want to know how to check the balance on a DoorDash gift card without redeeming it?
Wondering whether a DoorDash gift card could be used for pickup?
In this post, you will find the solutions to all of your questions and more. So, make sure you go through the article to address the problem.
When using DoorDash's meal delivery services, customers may purchase their own gift cards. But since DoorDash is an independent delivery service, it will only take DoorDash gift cards and not those issued by the eateries it focuses on delivering for.
---
Why is my DoorDash gift card not working?
Short Answer: Your DoorDash gift card is not working because of a lack of available funds, a slow internet connection, invalid card info, a server error, a previously used card, or an access issue.

1. Internet connection issues
If you are attempting to redeem your gift card online and your internet connection is slow or inconsistent, you will not be successful. Simply said, your smartphone is unable to contact the DoorDash server and get the balance if your connection is poor.
2. Problem with the server
Assuming you're already connected to the internet, the issue is likely on DoorDash's end and not yours. The server might be unavailable due to routine maintenance or heavy use. Whatever the case may be, patience is the wiser alternative. The technical team at DoorDash needs some time to figure out the issue and solve it.
3. Gift card is already redeemed
When a DoorDash gift card has been used, it can no longer be used for future purchases. Gift cards of DoorDash are valid indefinitely (do not expire) but may only be used once. This means that any further attempts to use it will be fruitless.
4. Invasion of privacy
You may have been the victim of unauthorized use of your DoorDash account if you are certain that you have not used the gift card but have only just now discovered that the amount is inaccurate.
The DoorDash order history may be seen by logging in. Somebody has gained unauthorized access to your account if you discover suspicious orders that were not placed by you or another authorised person.
5. Incorrect info
If your DoorDash gift card isn't functioning, it might be because you entered an invalid card number. The gift card may have been refused because you copied the number incorrectly, either by leaving out a number or including a space.
6. Insufficient funds
A possible problem is that there is insufficient funds on the card to pay the purchase. If the total amount of the bill is more than the balance on your Gift Card, you will be unable to make a payment with it.
To see how much money is left on your gift card, use either the website or the mobile app. The bill must be paid, therefore if you don't have enough money, you'll have to make an additional deposit.
---
DoorDash gift card not working: What to do
Method 1: Address the technological concerns
First, check that you have a stable internet connection that will allow the gift card to function. If you're having trouble redeeming the card online, try reconnecting through an ethernet wire and rebooting the network.
When the server is down, all you can do is wait for it to be fixed. Furthermore, you may use third-party services like Downdetector to verify the server's availability during this time.
Method 2: Reset your Password
If you know for a fact that you have not used the card, but the gift card balance reflects otherwise, then it is likely that your account has been compromised.
Resetting the password for a compromised account is an urgent preventive measure that needs to be done. Following this, contact DoorDash's support team so they can help you fix the issue and restore access to your account.
Method 3: Enter accurate card information.
If you are attempting to redeem a gift card but keep receiving a "invalid card" warning, ensure that you are providing the right card number and PIN.
Because copy/pasting sometimes inserts invisible spaces, typing the data in by hand is strongly advised.
Method 4: Get in Touch with DoorDash's Support Team
If none of the above recommended solutions work, the problem may have occurred while redeeming the gift card. Get in touch with DoorDash's support staff right away if you need assistance. You can reach Doordash's helpful Support staff by dialing 855-431-0459 or visiting the website's Help Center.
---
How to Check DoorDash gift card balance without redeeming
DoorDash's customer service may be reached at 1 (855) 431-0459 if you need help checking your gift card balance without redeeming it. Someone at customer care will help you through the process of accessing the amount on your gift card.
If you want to check the amount on your gift card, you'll be required to give them the details—gift card number and PIN—you have on file. If you're uncomfortable providing your card number over the phone, you can always visit any DoorDash location and ask the cashier to look up your balance for you.
This is the only way to check the balance of a DoorDash gift card without redeeming it. However, if you want to check the accumulated credit and gift card balance of your DoorDash account, you can refer to the steps below.
By use of the app:
Step 1: To access, choose the symbol in the upper left.
Step 2: Go to "Payment Options" or "Payment"
Go to "Payment Options" on an Android device or "Payment" on an iOS device.
A record of your current DoorDash accumulated credit balance will be available for viewing.
By use of the internet:
Step 1: Click the menu button (3 horizontal lines).
Step 2: Click the "Payments" option from the dropdown menu.
It will be possible for you to see the amount of unused DoorDash credits that you have.
---
Can you use DoorDash gift card for pickup?
Yes, DoorDash gift cards can be used for pickup.
Anyone using a DoorDash gift card to get takeout will need to provide the gift card's unique identifier, or "pin," when placing an order via the app or website.
---
How to redeem DoorDash gift card without pin
A DoorDash gift card cannot be used for purchases without the associated pin number.
Whenever your card's PIN comes off during the scratching process you may always return to the shop where you bought it for help. You'll need both the gift card's physical form and the original receipt in order to use it.
---
FAQs
1. How to get a DoorDash gift card from the app
Step 1: Log in to your DoorDash account.
Step 2: Click the symbol in the upper left corner.
Step 3: Pick the "Gift Card" option.
Step 4: Click the "Buy Gift Card" option.
Step 5: Choose an amount and input your recipient's information.
Step 6: Press the "Add to Cart" button.
Step 7: Fill out your payment information and submit your purchase.
2. What can a DoorDash gift card be used for?
DoorDash gift cards may be used for any fees associated with a takeaway order. This card may be used to pay for the groceries you order, the delivery charge from DoorDash, and even the tip you provide for your driver.
Restaurant gift cards are not accepted by the food delivery service DoorDash. The only valid locations for using restaurant gift cards are the physical locations themselves, or for roadside pickup.
---
Final Words
After reviewing the solutions provided above, you should be able to fix the problem of your DoorDash gift card not working. Aside from that, you now know how to see your DoorDash gift card's total balance without actually using it. Having said that, we hope you found the information in this post useful.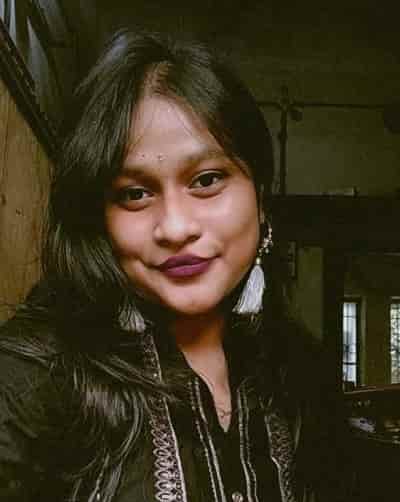 Having earned a Bachelor's degree in Commerce from Ravenshaw University, with a background in Accounting and Finance, Akshita Pattanayak contributes to UniTopTen by writing clear and concise articles based on Finance-Tech. With more than a hundred fin-tech related articles, she hopes to educate people about how banking and payment apps function.