Curious as to why DoorDash Fast Pay is not working?
On the lookout for a solution to the problem?
Any concerns you may have had about the inability to use DoorDash Fast Pay have been addressed. All that's left to do is keep reading till you find the solutions.
To that end, let's not dally and get started right now!
---
Why is my DoorDash Fast Pay not working?
Short Answer: Your DoorDash Fast Pay is not working because of insufficient funds, problems with your debit card, specifications not being met, or location concerns. This might also happen if you try to use the DashDirect function, which does not work with Fast Pay.

1. Insufficient funds
If there are insufficient funds in your account, DoorDash Fast Pay will not process your order. You must have sufficient funds in your account to complete the purchase. Fast Pay requires a minimum balance of $1.99 on your DoorDash app. The reason for this is that there is a $1.99 charge for using Fast Pay.
2. Issues with debit card
It is impossible to use Fast Pay if your debit card has not been added or has a balance due. The same thing might happen if your debit card has expired or if your bank does not support online transactions. There is currently no way to use Fast Pay with prepaid cards like gift cards or reloadable debit cards.
You will be unable to use Fast Pay for 7 days after making changes to the debit card or bank account associated with your Fast Pay.
3. Requirements not fulfilled after being hired
If you have not fulfilled 25 deliveries and have not been active on the DoorDash service for at least two weeks (14 days) following activation, you will not be able to cash out using the Fast Pay option.
4. Location issues
Only users in the United States and Canada will be eligible to make use of the Fast Pay service. That being said, you won't be able to use Fast Pay from anywhere but the US and Canada.
5. One-time use
Each day, you'll have one opportunity to use Fast Pay. Once you've used Fast Pay to withdraw funds on a given day, you won't be able to do it again until the following day.
6. DasherDirect feature is in use
If you are using Dasher Direct, the Fast Pay option will either be disabled for you or completely inaccessible. Consequently, check to see that the mode of payment that you're using is set to Fast Pay.
---
Why aren't my funds available for Fast Pay?
There are a number of reasons why your money may not be available for Fast Pay right now:
Your identity has not yet been confirmed.
You have not made 25 deliveries since registration.
You haven't worked as a Dasher for 14 days after being recruited.
You haven't provided them your debit card information yet.
You cannot use Fast Pay until you wait 7 days after establishing Fast Pay for the 1st time, or changing your debit card details.
You currently have an outstanding balance on your debit card.
You do not operate inside the United States or Canada market.
You are making use of the DasherDirect function.
---
Fix: DoorDash Fast Pay not working
Method 1: Comply with all the requirements.
If this is your first time using DoorDash, you won't be able to utilize Fast Pay to be paid right away. Several conditions must be met before you may qualify for DoorDash Fast Pay. You must have a debit card on file with DoorDash and have accomplished 25 deliveries as a Dasher before you can request a withdrawal of funds.
Furthermore, immediate deposits cannot be made using prepaid cards. Since a Liquid Card is not associated with a specific bank account, it cannot yet be loaded with funds. That's why you need to check whether the card you're using is one that can be used with DoorDash's Fast Pay service.
Method 2: Install the most recent version of the Dasher app.
You should always use the most recent version of the Dasher app to ensure smooth access to the DoorDash Fast Pay function. There's a good chance you're experiencing this issue for the first time because of an out-of-date version of the program or because of a bug.
It's a good idea to upgrade the app periodically because of the bug fixes and other enhancements that come with each release.
Method 3: Get in Touch with DoorDash's Support Team
Last but not least, if you are still having problems with Fast Pay after reading this, you may contact DoorDash customer service for more help. Call 855-431-0459 to reach Support. Also, you may check out the Doordash Help Center.
---
FAQs
1. How long does it take for Fast Pay to process?
In order to utilize Fast Pay for the first time, you must provide DoorDash seven days to verify your debit card details. By doing so, you can be certain that the funds will be deposited into your card straight away. You won't lose any cash if you enter the incorrect numbers since the system will alert you to this throughout the processing phase.
After the first seven days, you'll be able to use Fast Pay every day for unlimited withdrawals. After a successful transfer, the funds will be deposited into your bank account and will be accessible for use within minutes.
2. Why is my Fast Pay greyed out?
If the Fast Pay button is greyed out, it's possible that you don't meet the requirements to activate it. It's important that you've been a committed Dasher for at least 14 days and that you've accomplished 25 deliveries. Furthermore, Fast Pay is only accessible to customers in the United States, so if you're located elsewhere, you won't be able to use it.
Greater than $1.99 is required because DoorDash deducts the Fast Pay charge before the remaining amount is credited to your debit card. Cash App and prepaid cards are not accepted for usage with Fast Pay.
Moreover, you won't be able to utilize Fast Pay until seven days have passed after you set up or modified your debit card details. If a delivery driver chooses to use DasherDirect, they will not be able to choose Fast Pay as an alternative payment method.
---
Final Words
This is all the information we were able to uncover on the DoorDash Fast Pay problem, as well as how to solve it. We hope you found the information you were searching for in this article.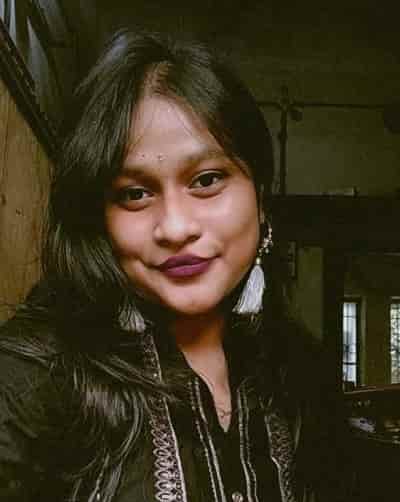 Having earned a Bachelor's degree in Commerce from Ravenshaw University, with a background in Accounting and Finance, Akshita Pattanayak contributes to UniTopTen by writing clear and concise articles based on Finance-Tech. With more than a hundred fin-tech related articles, she hopes to educate people about how banking and payment apps function.