Can't figure out why DoorDash won't let you use DashPass with your card?
Want to find a solution to the problem?
Well, we've got you covered. You'll find in-depth explanations of the problem's root cause and potential solutions in this article. As such, stay tuned for the explanations.
Orders placed via DoorDash are subject to applicable taxes and delivery costs. It's easy to rack up a hefty bill from all of these charges. So, a DashPass membership might be financially advantageous for frequent meal orderers. Due to their collaboration, Chase can provide select cards with a free DashPass membership for use with DoorDash.
---
Why DoorDash says 'this card isn't eligible for DashPass benefits'?
Short Answer: The error message "this card isn't eligible for DashPass benefits" from DoorDash might be caused by several factors, including a card that isn't eligible for DashPass benefits, outdated card information, or a technical issue with the DoorDash app.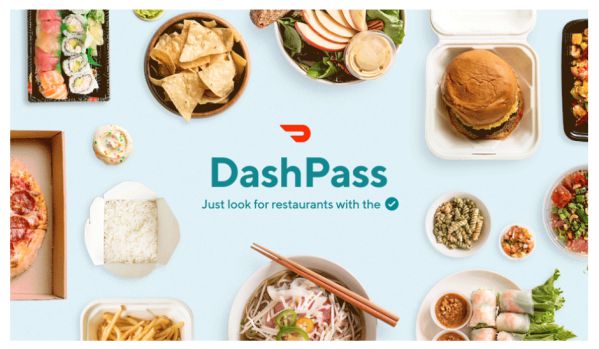 1. Invalid card
Exclusive DashPass advantages are available on DoorDash for certain Chase cardholders. Chase provides a large selection of credit cards for both individuals and businesses. The majority of Chase credit cards are indeed connected to the DashPass program, but there are still those that aren't.
Keep in mind that the perks are only valid if you complete your DoorDash purchase with an approved Chase credit card. If you try to use a card that is not compatible with DashPass, you will get an error message.
2. Card details not updated
DoorDash requires that you update your Chase credit card's expiry date if there is a change. You must delete a previously added card and add a new, eligible Chase card if the previous one is no longer valid or active. As soon as you activate your new Chase card, you'll be entitled to DashPass advantages. You won't be able to use DashPass till you update your card information.
3. Glitch in the DoorDash system
Several Chase credit cardholders have seen this problem when trying to downgrade or upgrade their card. However, a glitch in the DoorDash system prevents them from using their DashPass even if they have upgraded to a new card that is technically qualified to do so.
---
How to fix DoorDash says 'this card isn't eligible for DashPass benefits'
Method 1: Ensure that you are using a legitimate card.
The perks of DashPass are included with many different Chase credit cards, but not with all of them. This error message may appear, as we've already established if you aren't using a Chase credit card that is eligible for the promotion. Here is a handy rundown of the Chase credit cards that work with DashPass, along with the perks each card offers.
Subscribers who sign up for the Chase Sapphire, Chase Sapphire Reserve, Chase Sapphire Preferred Card, or J.P. Morgan Reserve before the year 2023 will have access to the service until the end of the following year, in December 2024. After the year 2023, a 12-month membership may be activated.
DashPass is a convenient and time-saving service, and cardholders of Chase Freedom Unlimited, Chase Freedom Student, Chase Freedom Flex, and Chase Slate get a free three-month membership with their purchase. Following your 3-month free time, you get a 50% discount for the next nine months.
Chase co-branded cards that also come with a year of complimentary DoorDash DashPass include:
Starbucks Rewards Visa Card
British Airways Visa Signature Card
Southwest Rapid Rewards Credit Card
World of Hyatt Credit Card
Marriott Bonvoy Credit Card
Aeroplan Card
Ritz-Carlton Credit Card
Iberia Visa Signature Card
United Mileage Plus Card
Disney Visa Card
Aer Lingus Visa Signature Card
IHG Rewards Credit Card
The following credit cards may be used to get access to Chase DashPass advantages. Unless your card is specifically mentioned here, it is not likely to work with this service.
---
Method 2: Terminate the subscription and register again.
Several people have found success with this strategy. However, you need to take into account that you have to use the DoorDash app while activating DashPass for this method to work. You may, however, use the browser to unsubscribe and add a new card.
1. Cancel the membership you currently have.
Step 1: Open the DoorDash app and go to the Account tab.
Step 2: Click on Manage DashPass.
Step 3: Click the End Subscription button.
2. Remove the Chase card from DoorDash.
Step 1: Launch the DoorDash app and go to the Account menu.
Step 2: Pick Payment Cards.
Step 3: Select Add Card to provide your Chase credit card information.
Check that the provided zip code matches the billing address associated with the credit card.
Step 4: When you've registered, set this card as default payment method.
Step 5: Move your old credit card to the left.
The rejected card may be deleted by swiping left on it.
3. Activate the Chase credit card
Step 1: Go to the Account menu.
Step 2: Go with Get $0 Delivery Fees with DashPass.
Step 3: Hit the Activate DashPass option.
By going to the Account page and clicking the Manage DashPass option, you can check if you've subscribed to DashPass. Remember that you aren't signed up for DashPass until you see the "Manage DashPass" option in the menu.
---
Method 3: Update the app
We've already established that a technical issue is a possibility as one of the root causes of the problem you're experiencing. It is generally known that maintaining a regularly updated program is the best way to prevent problems like crashes and freezes.
Keep the app up-to-date for the best experience. Maintaining a current version of the DoorDash app is the surest way to have exposure to the latest offers and ensure optimal performance whenever you use them.
---
FAQs
1. What payment method is eligible for DashPass?
With DashPass, you may pay for your perks with a Chase credit card. Perks are exclusive to the credit card you currently use.
---
Final Words
Chase cardholders are the only ones who may take advantage of the DashPass perks, assuming that they use one of the qualifying Credit cards. Having said that, we hope you found the knowledge in this post to be useful.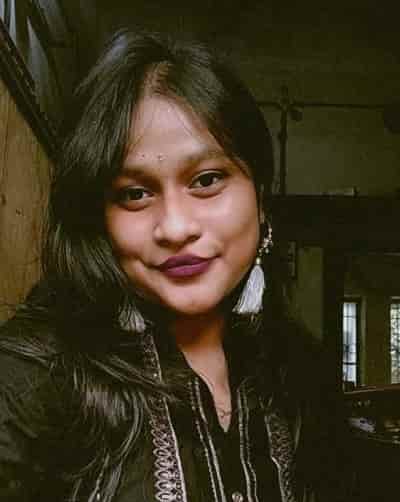 Having earned a Bachelor's degree in Commerce from Ravenshaw University, with a background in Accounting and Finance, Akshita Pattanayak contributes to UniTopTen by writing clear and concise articles based on Finance-Tech. With more than a hundred fin-tech related articles, she hopes to educate people about how banking and payment apps function.