JPay is a widely used service for transferring money to inmates because of the flexibility it provides. It might be difficult to add money to an inmate's JPay account since not all payment methods are supported.
Here, we'll look at whether or not JPay supports some of the most common online payment options, including Cash App, PayPal, and Chime cards.
---
Does JPay accept Cash App?
Short Answer: At the moment, Cash App is not a payment option on JPay.
While JPay accepts several different payment methods, Cash App is not presently on its list of supported payment methods.
Cash App users who want to pay someone using JPay could do so by transferring their funds to a bank account, from where they can then use JPay to transfer the money. It's possible, however, that doing so may result in extra costs and delays.
---
Does JPay accept PayPal?
According to the PayPal user community, JPay does not support PayPal transactions.
Several FinTech sites allow users to finance their accounts using PayPal. JPay, on the other hand, does not support PayPal. This may be because PayPal itself facilitates the transfer of funds to incarcerated individuals.
Just go to the "Send Money" option, choose the appropriate country, quantity, currency, and recipient, then click "Continue," enter the appropriate to: and from: email addresses, then click "Continue" once more to complete the transaction.
---
Does JPay accept Chime cards?
Since JPay takes debit cards, it is likely that they also take Chime cards.
Those who have a Chime account may get a debit card that works with their account. It's probably a good idea to check with JPay's customer service if you plan on paying with a Chime card before attempting to do so.
In case they are allowed, you can add money to your JPay account by connecting your Chime debit card and transferring money through the JPay website or mobile app.
---
What payment methods does JPay accept?
Any Visa, MasterCard, or Discover-branded debit, credit, gift, check, or prepaid card with a valid US or foreign billing address is accepted by JPay. In addition, cash payments may be made at the JPay lobby kiosks of the correctional institution where your loved one is being held.
Inmates may add money to their JPay accounts via several different channels. Payment options include cash, checks, money orders, wire transfers, and major credit and debit cards (Visa and Mastercard).
It's recommended to verify with JPay or the particular jail institution to get the most up-to-date information on authorized payment methods, since they may differ from one state to another and from facility to facility.
---
FAQs
1. Does JPay accept American Express cards?
JPay only accepts cards with the Visa, MasterCard, or Discover logo, as stated on their website. So, it's possible that JPay won't work with American Express. But, if you're looking for a clear response, it is better to contact customer service and inquire.
---
Final Words
Keeping in touch and showing support for loved ones who are jailed may be difficult, but services like JPay make it simpler than ever. JPay accepts a wide range of payment types, including major credit cards, debit cards, money orders, and EFTs.
Whichever payment method you pick, make sure it is safe, easy to use, and suitable to the requirements of both you and your loved one.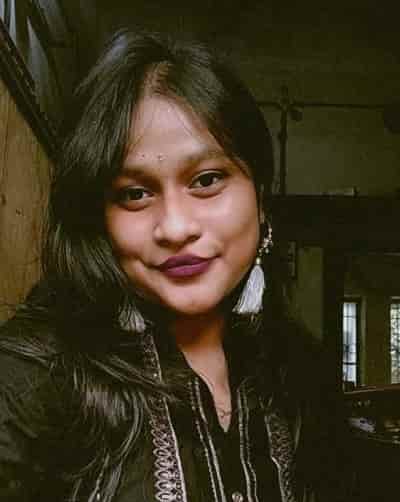 Having earned a Bachelor's degree in Commerce from Ravenshaw University, with a background in Accounting and Finance, Akshita Pattanayak contributes to UniTopTen by writing clear and concise articles based on Finance-Tech. With more than a hundred fin-tech related articles, she hopes to educate people about how banking and payment apps function.