Struggling with setting up direct deposit for your Paylocity payroll system?
Wondering how to change direct deposit on Paylocity?
When making the switch to digital payroll systems, this is a common obstacle faced by company owners and HR experts. It's important, but getting started might be difficult if you don't know what you're doing.
Thankfully, this article is here to guide you through the process of setting up and changing direct deposit on Paylocity. By reading this article, company owners and HR managers will have the tools they need to simplify payroll, pay workers on time, and cut down on the paperwork often involved with processing payroll.
---
How to set up direct deposit on Paylocity
Step 1: Choose a Payroll Provider
To initiate your payroll system, the first step is selecting a suitable payroll provider. You have two primary options: utilizing your bank's services or opting for dedicated HR and payroll software. Evaluate potential providers based on factors like cost, features, and compatibility with your business needs.
Step 2: Establish a Connection with Your Bank
If you decide to use your bank's direct deposit services, you will need to set up this connection through their online banking portal. Typically, this process involves signing an ACH (Automated Clearing House) terms and conditions form.
Additionally, your bank may request financial statements to ensure your ability to meet payroll obligations. When using dedicated payroll software, most of the paperwork is typically handled for you. You might be asked to confirm a small test deposit, and once that clears, your direct deposit system is good to go.
Step 3: Collect information from your employees
Accurate employee data is essential for successful payroll processing. Collect up-to-date information from your employees, including their bank account numbers, account types, bank names, and any other pertinent details.
If your chosen payroll solution allows self-service, you can efficiently distribute logins to your team, enabling them to input their information themselves.
Step 4: Create a Payroll Schedule
Ensure that you establish a well-defined payroll schedule. It usually takes seven to ten days for direct deposit activation, so plan accordingly to initiate this process well in advance of your first payroll run.
If your business relies on timecards, determine a lead time for submitting them within the system. Establishing a consistent payroll schedule is crucial to ensure that your employees are paid on time.
Before running your first payroll, confirm with your bank that the direct deposit feature has been successfully activated. If it is, proceed with your payroll processing.
Be aware of the time it takes for employees to receive their pay in their bank accounts and communicate this clearly to your team. If any issues arise, such as delayed payments, your chosen payroll provider should be able to provide assistance and resolve these matters promptly.
By following these five steps diligently, you can establish a well-functioning payroll system that ensures timely and accurate payments to your employees while maintaining compliance with financial regulations. This process is vital for the smooth operation of your business and the satisfaction of your workforce.
---
How to change direct deposit on Paylocity
Step 1: Sign in to the Paylocity portal
Step 2: Click on the "Employees" button on the upper menu bar
Step 3: Choose "Employee Payroll File", from the dropdown menu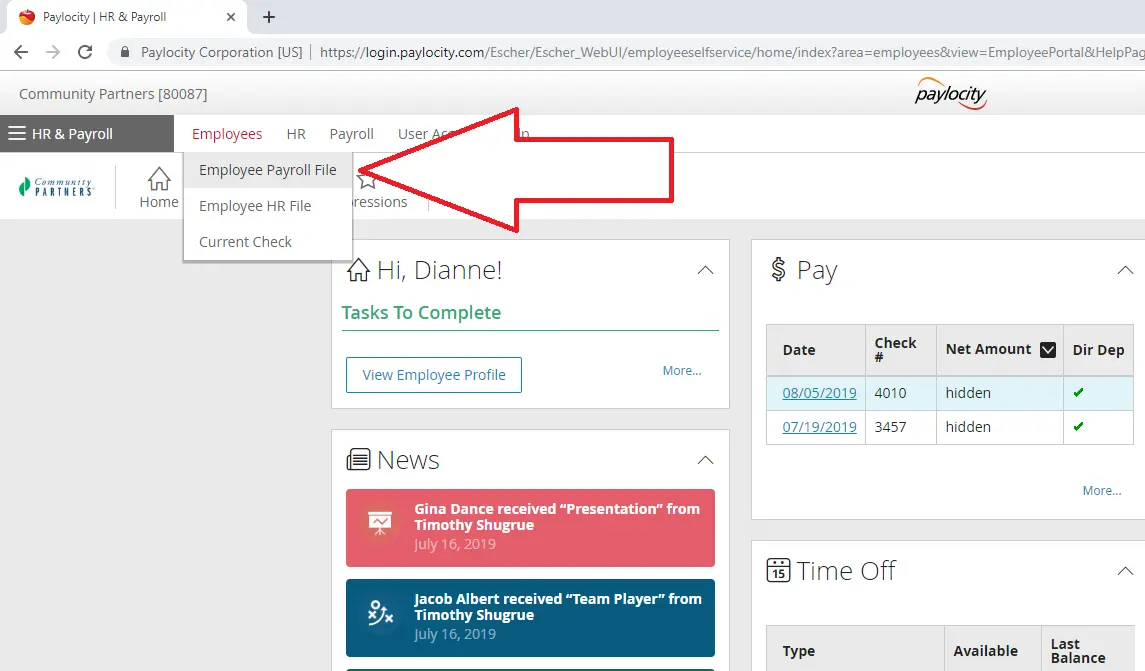 Step 4: Click on "Payroll Setup"
Step 5: Next, select "Direct Deposit"
Step 6: Click on "Add or Edit Account" and enter your bank account details
Step 7: Update your direct deposit information
Step 8: Click on "Save" then "Yes"
---
FAQs
1. Can I set up direct deposit for different pay types in Paylocity?
Paylocity supports direct deposit for a wide variety of pay types such as salary, bonus, commission, and other forms of payments. In order to make sure that everyone is paid correctly, you may set the rates individually.
2. Does Paylocity's direct deposit service come with any hidden costs?
Direct deposits have different initial expenses depending on the size of your company, the payroll system you use, and the bank you choose. If you are unclear about whether or not there will be costs, it's a good idea to consult your contract or speak with your payroll provider.
Most banks will charge you between $50 and $149 to set up direct deposit. There might be more costs involved if legal counsel is needed to handle compliance concerns.
3. Is it safe to use direct deposit?
Yes, direct deposit is considered a safe form of payment. Financial information is protected during transmission by using encryption and authentication methods by banks and payroll software providers. Due to the elimination of the printed check, employees' private information is also safeguarded.
---
Final Words
The process of establishing a direct deposit on Paylocity may seem to be a challenging one; but, with the assistance of this article on a step-by-step basis, you will now be able to finish your payroll processing effectively and accurately.
A well-organized and efficient payroll system has several advantages beyond merely on-time payments. It improves your staff's faith in the company, simplifies financial processes, and frees up management time to concentrate on what really matters: expanding and improving your firm.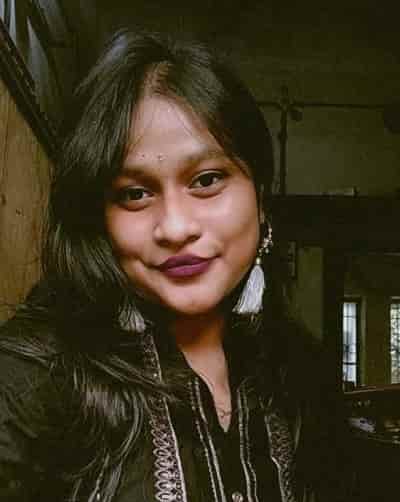 Having earned a Bachelor's degree in Commerce from Ravenshaw University, with a background in Accounting and Finance, Akshita Pattanayak contributes to UniTopTen by writing clear and concise articles based on Finance-Tech. With more than a hundred fin-tech related articles, she hopes to educate people about how banking and payment apps function.