Sony Playstation 5, or shortly known as PS5, are bumping up in the sales figure ever since its launch. Sony unveiled their next-gen gaming console PS5 on 12th November last year. Within around five months, they managed to sell around five million units.
Fun fact. These are the figures despite the limited stock all over the world. Well, jokes aside. The sales do make sense. It shows the excitement of people and gamers towards the Sony gaming consoles.
Now, they are finally out and most of the people managed to get one. So, people started downloading new games, enjoying them, and experiencing the features of PS5 to the fullest.
Gaming on Sony PS5 seems like a treat. Adaptive triggers, built-in microphone, dual sense controller, and of course the astonishing graphics. But apart from games, you can also stream movies, watch other videos, browse the internet, and a lot more. It is because the PS5 is extremely powerful and can handle any tasks that you throw.
On the note of the internet, nobody wants to give access to user data to any website. Some may even use this data to display targeted content or share it with third-party sites. These, in turn, will end up in trouble. To avoid such things, you need to use a VPN. In this article, we will provide a complete guide on how to use VPN on PS5.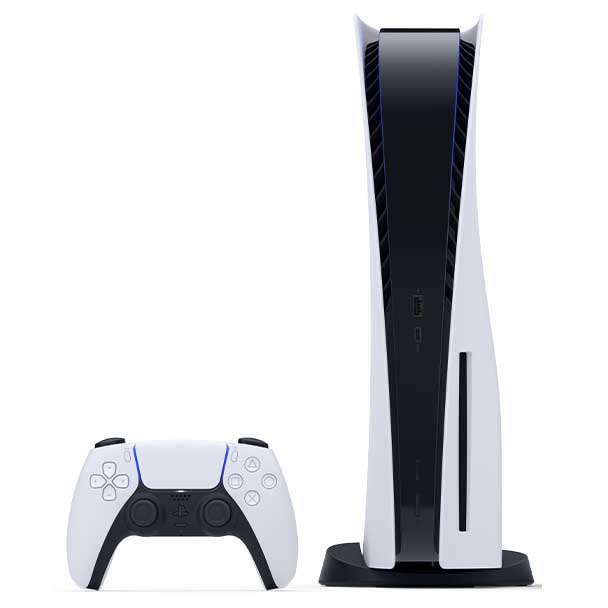 What is a VPN and How useful is it on PS5?
First things first, you need to know what exactly is a VPN. To begin with, a VPN, which stands for Virtual Private Network, is a private tool through which you can connect to any region or IP address from the same place.
In other words, you can stream, use, and browse anything of the US content from your home. Everything is at your fingertips. In this way, you can hide your current location, IP address, and other details. Even your ISP (Internet Service Provider) cannot track your history.
Big Discount for Readers: Express VPN 
Most people use VPN to browse any region-restricted content on Netflix, Amazon Prime, and other platforms.
For instance, you can watch content from US-only streaming platforms like YouTube TV and HBO Max on your device in India.
On the other side, some use a VPN to access the region-blocked website from a virtual region. You can set your location to outside India and access the websites blocked in India.
Coming to the PS5, you can do all the above tasks here as well. Additionally, you can access and play the restricted games on your PS5. Also, in some cases, you can bypass the firewall system and play the game with no hurdles at all. Lastly, staying anonymous in the internet world always has an edge.
---
How to use VPN on PS5
In this section, there are two methods. One of them is for connecting to a VPN with the help of a Windows or Mac device. Another one is with a VPN router. So, we will take them one by one. 
1. Connect to a VPN with a PC or laptop: 
In this method, you will need a PC or laptop, any VPN subscription, Wi-Fi router, ethernet cable, and PS5. Also, this method is the easiest way to connect a VPN. Because mostly all these components are readily available. With that said, here is the actual process. 
– For Windows: 
In the first place, you need to install the VPN app on your PC or laptop. After that, make sure to complete all the required details. You may need to log in to your account, verify through email, enter the username and password, etc. Do note that you need a premium account for this.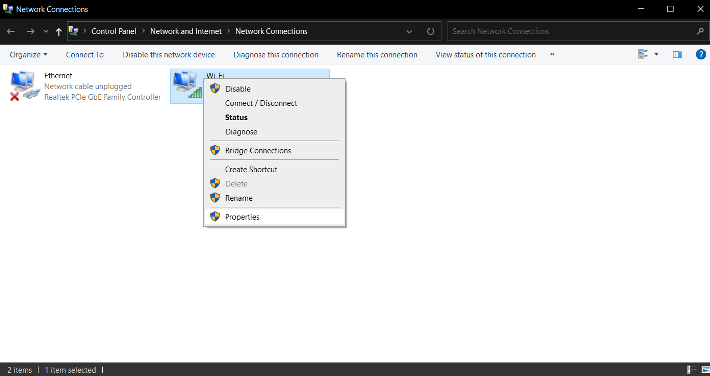 Once you have done that, navigate to

Control Panel -> Network and Internet -> Network and Sharing Center. 

In this section, you can find an option to change the adapter settings on the left side of the window.

Click on it, and you can see all the available networks on your device.

Here, Right-click on the appropriate network and select properties. In the sharing tab, tick the option to enable 

Allow other network users to connect through this computer internet connection. 

If you receive any pop-up window, then allow it.
For the next step, connect the ethernet cable between your Windows PC or laptop and the PS5.
On the PS5, navigate to

Settings -> Network Settings -> Setup Internet Connection -> Use a LAN Cable. 

Moving on, select the easy method in the connection options. From here, the PS5 will automatically scan for the available ethernet cable, detects it, and connect to the network.

After that, make sure to set 

Do not use a Proxy Server 

in the settings.

To sum up, restart your PS5, and that's it. Now you have successfully connected to the VPN on PS5. 
---
– For Mac: 
Similarly, for mac devices, complete the basic steps as mentioned in the above section.

After that, you need to head over to the device settings on your Mac devices.

First, navigate to

System Preferences -> Sharing. 

In this window, select 

Internet Sharing 

from the left side options.

Connect the ethernet cable between your Mac device and PS5. From the drop-down list of 

Share your connection from 

select the Wi-Fi option.

Next up, in the 

To computers using 

subsection enable the option for ethernet cable. In this way, you have completed the steps on your Mac device.

The rest of the process is the same as mentioned for the Windows device. Go to the settings on PS5, connect through the LAN cable, and connect with the easy method.

Make sure to restart the PS5 to apply these settings and use the VPN. 
---
2. Connect to a VPN with the help of a VPN router: 
As the name suggests, these Wi-Fi routers have inbuilt support to a VPN. So, before proceeding further, make sure to check the VPN support for your current router. Also, the VPN you are currently using should be compatible with the router. After all these criteria cleared, you are good to go.
In the first place, connect an ethernet cable to your PC or laptop.
Now open any web browser and search for the IP address 

192.168.1.1. 

In the next step, you need to flash the firmware on your router. For this, you can use the open-source firmware DD-WRT. Head over to the 

official website

and select the Router database.

In this section, search for your router model and download the latest file from the list.

Next, in the Administration settings of your router, upload the database file and click on upload.

Moving on, here you need to change your current DNS. To do this, navigate to the same IP address enter your username and password.
Now, go to the 

Setup -> Basic Setup

section and scroll down to see the option for DNS 1 and DNS 2. In this menu, enter the following details for respective columns:

Static DNS 1: 8.8.8.8Static DNS2: 8.8.4.4Static DNS3: 208.67.222.222WINS: 208.67.220.220
Finally, do not forget to uncheck all the options if enabled. Then, save these changes.
Now, again navigate to

Setup -> IPv6. 

Make sure to disable if enabled already.

Similarly, go to 

Security -> Firewall -> Disable -> Save settings.

After you have completed all these, make sure to click on Apply settings.

On that note, now you are all ready to set up the VPN. Navigate to the 

Services -> VPN. 

Here enable the option to start open VPN client. This option will ask you a couple of details.

In the first place, you need to enter the IP address that you want to connect to.

In the port number, the default value is 1194. You can change it to 443, 53, or 80.

In the end, restart the router and connect your PS5 to the router with the help of an ethernet cable. 
Do note that this method is a bit complicated. On top of that, there are certain conditions to be satisfied. You need to check the compatibility with the VPN service and support on your current router. In other words, you should only use this method if your device and VPN service satisfy all these conditions. As another option, you can try to connect a VPN with the first method. 
---
Best VPN for PS5
The best option available out there is Express VPN. It is the most recommended VPN service. Express VPN has a large number of IP addresses, web servers, and region support. So, it is highly likely that you can connect and access the content for any country in the world. Also, you get the 30 days money-back guarantee. It starts at around $7 per month for an annual plan. Do note that you can avail of the service for three months free on the first subscription.
Big Discount for Readers: Use Express VPN 
Another popular option is Surfshark VPN. To sum in a single sentence, Surfshark VPN is the Express VPN alternative under budget. The subscription cost is less than $2.5 a month. The only thing is that you need to opt for 24 months or two years plan. Even here, you get three months of free service. One of the advantages of Surfshark VPN over Express VPN is unlimited device support. You can use this feature and share the VPN among your friends to bring down the effective price. 
---
Conclusion: 
Long story short, with these couple of methods you can connect and use a VPN on your PS5. Apart from the PS5, you can also use a VPN tool on other devices such as smartphones, laptops, and streaming devices.
In a nutshell, VPN is a useful tool when it comes to private browsing and user data protection. Hopefully, this article provided you with a complete guide on how to use VPN on PS5.
Not to mention, similar steps will also work for older Sony consoles and even Microsoft Xbox consoles. So, make sure to share it with your friends and colleagues who own any of these devices.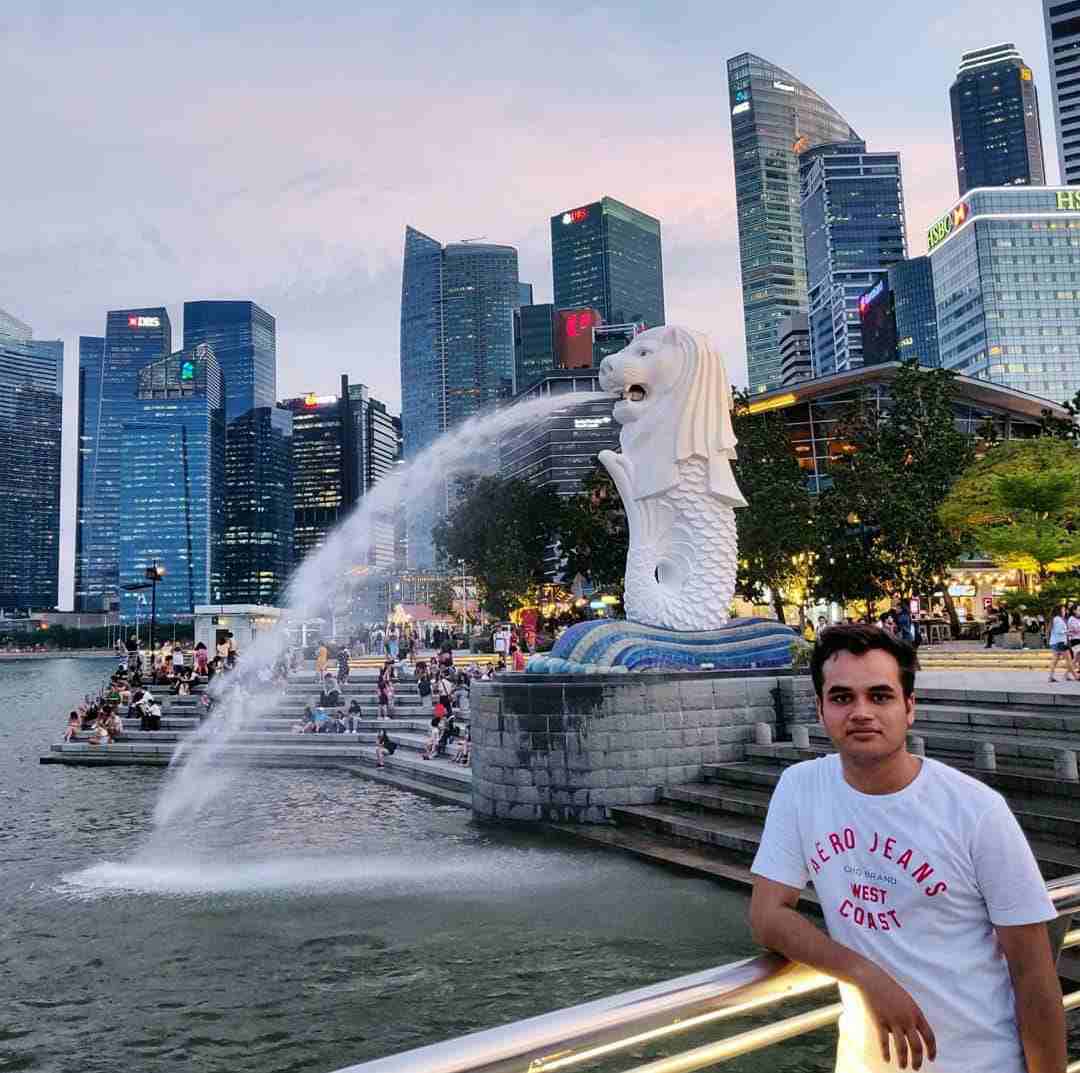 Ankit Kumar is an Engineer by profession and a blogger by passion. Over the last several years, he has written tons of articles, solving queries on Quora. He also has years of experience in investing in Cryptocurrencies, Funds, and Stocks.