Can't reset Venmo password?
Is Venmo password reset link not working for you?
If Venmo password reset is not working for you, then you have landed on the right page. This post explains Why the Venmo password reset link may not work for you and what you can do to fix it.
So, let's get started.
It's really frustrating when we forget the password of our account of any app or service online. But it becomes worse when you can't reset the password or the password reset link of the app or service doesn't work.
Similar is the case with some Venmo users. If you are also in the same boat, don't fret, as you are not alone. Many Venmo users face issues while resetting their passwords.
Below are a few complaints by netizens:
https://twitter.com/mawanji13/status/1451602458673926155?s=20&t=Q9CTdcULFwiqhebX6JDbGQ
Iv been locked out of the app. @venmo the reset password is not working at all.

— StonedHeyZeus (@gogogadget_gb) December 30, 2019
@venmo Trying to sign in after password reset — not working despite a couple of attempts. How do I sign in?

— Madhav Jha (@madhavjha) June 21, 2016
Well, whatever be the case, there are always a few ways to fix the issue from your end or at least make sure that the problem doesn't lie from your end.
Below, first, we have discussed how to reset the Venmo password and then listed a few ways to fix the password reset not working issue.
---
Venmo password reset : Guide
Follow the steps below reset your Venmo password:
Enter your email address or phone number associated with your Venmo account
In your email inbox or SMS, tap or click the link that you receive from Venmo
Create a new password (between 8 and 32 characters long) and log in
That's it, this is how you can easily reset your Venmo password in case you forget it or are just concerned about your security.
If you are using the Venmo app and already logged in to your account, you can also head over to your profile section in the setting of the Venmo app.
Well, in case the password reset link isn't working, you can follow the methods to fix it.

---
Fix Venmo password reset link not working
1. Check your internet
The first and the foremost reason why Venmo password reset link isn't working for you is that your internet connection might be having issues.
Your internet connection might not be stable or is completely down.
To check your internet connection, you may run a speed test at fast.com or other similar services.
If you are using Wi-Fi, just turn it off and turn it on again after a few seconds, connect your device and try again resetting the password.
Switch to Mobile data:
Another thing what you can do is you can switch your internet connection from your Wi-Fi to mobile internet connection or vice-versa.
Note: Be safe or do not connect to any free public Wi-Fi while using Venmo or any other payment app for privacy and security reasons.
---
2. Use/Disable your VPN
Sometimes, the login error occurs for some regions or user accounts only.  In this case, you may consider using DNS or VPN applications.
You can use any free or paid VPN service and try to log in and access Venmo app.
On the other hand, if you're already using a VPN, then disable it and then use the Venmo app, it should work now.
SEE ALSO: Top 4 VPNs for 2022
---
3. Check Venmo servers
If you are trying to reset your Venmo password and the password reset link is not working, then it can also be the case that the servers of the Venmo are having issues.
So, it's always better to know whether the issues lie on the client side or the server side.
That being said, you can check the server status of Venmo on its downdetector page.

Similarly, you can check IsTheServiceDown's page for Venmo. Like Downdetector, it also provides detailed reports of past outages and user-reported problems as well.
If the outage services show no issues with Venmo servers, it's very likely that the problem is on your side.
In that case, keep reading for more useful fixes!
---
4. Make sure to enter correct email/phone number
Another most common issue why people won't able to reset their passwords is that they do not enter correct information.
If you are entering the wrong email or phone number with which you have created your Venmo account, the password reset link will not work.
So, first make sure that you are entering the right email or phone number with which you have created your account.
---
5. Make sure your device is receiving proper signals
If you have used your phone number as your Venmo username, and you are trying to reset your password, you will receive the password reset link in your smartphone.
So, make sure the phone number with your created your account is active, and your smartphone is receiving good signal strength.
Note that signal strength is different from the internet connection. To receive SMS from Venmo, your smartphone should have a good signal strength.
---
6. Turn on & off Airplane mode
If the Venmo app is not sending code to you, then it's possible that your device is not getting full signal strength.
So, if you are sitting in your room, try to get outdoor or go to the roof or in the balcony. If, still, you are not getting the code, then turn on the Airplane of your device and turn it off after a minute.
Now, go to Venmo and enter your mobile number and request the verification code.
Hopefully, you should receive the code from Venmo now. If you still don't get it, follow the other fixes below.
---
7. Restart your smartphone
If you are done using the Airplane mode on your device and still have not received a code or link to reset the password, you can try to reboot or restart your device.
To restart your device, press and hold the power button for a few seconds and press the restart button that appears on display.
---
8. Check if the email was archived, deleted, or marked as spam
Emails might skip your attention if they were accidentally archived, deleted, or marked as spam.
If you are using Gmail, follow the steps below to search all your emails, including those that aren't in your inbox:
On your PC, open Gmail.

In the search box, click the Down arrow.

Click the All Mail drop-down, then select Mail & Spam & Trash.

Search for the keywords in the missing email. If you're not sure about exact words or details, leave the fields blank.

At the bottom of the box, click Search.
---
9. Update your browser
If the Venmo password reset link is not working, then the problem might be with your browser.
If your browser isn't updated to the latest version, there might be certain bugs and issues affecting the loading of Venmo link.
There might be certain security issues associated with it and as Venmo is a finance service, its system might detect the vulnerability associated with your browser, and that's why it isn't loading for you.
So, make sure your browser is up-to-date.
How to update your browser:
Update Chrome:
On your computer, open Chrome.
At the top right, click More .
Click Help. About Google Chrome.
Click Update Google Chrome. Important: If you can't find this button, you're on the latest version.
Click Relaunch.
Update Safari

From the Apple menu in the corner of your screen, choose System Preferences.
In the System Preferences window, click Software Update. If your System Preferences doesn't include Software Update, use the App Store to get updates instead.
Install any updates or upgrades shown.
Update Firefox
Click the menu button , click   and select  .
The About Mozilla Firefox window opens. Firefox will check for updates and, if an update is available, it will be downloaded automatically by default.
When the download is complete, click 
---
10. Use Private or Incognito mode
Moving on, sometimes, the problem might not be with the entire browser. It may be an issue in the main session of the Web browser or with the user data. So, this may also hinder the operation of the Venmo website.
However, these issues may not be on your end, and troubleshooting will require a whole lot of effort. Therefore, we suggest using the Venmo via incognito mode to make your task easier.
Incognito mode or the private mode is a feature that most of the browsers have, using which you can create a temporary session that is isolated from the main session. The incognito mode does not require data from the primary session; you will need to enter all login and other details to use any app or service.
Well, using the incognito mode, you can easily get around the problems with the main session of your browser to fix Venmo passowrd reset link not working.
Also, in the incognito mode, your browser extensions and cache data do not interfere (unless you haven't allowed it in the settings) with the web pages. So, this step can also help troubleshoot whether the site data or extensions are the sources of the problem.
---
11. Use Another browser
If you have updated your browser and even tried to open Venmo passoword reset link in the incognito mode, and still you are facing issues or still can't reset the passoword then your browser might be the culprit.
Hence, we would recommend resetting your Venmo passowrd on a different web browsers. You can also try using a new browser on a new device.
Earlier, if you were using Chrome, you could use Firefox, Microsoft Edge, Opera, etc.
---
12. Make sure you haven't blocked mail/sms from Venmo
In case you have blocked or unsubscirbed Venmo from receving mail or sms alerts then alsp you might not receive the link to reset your account password.
So, make you haven't blocked notificiations, email, or sms from Venmo.
---
13. Contact Venmo support
Finally, if you have tried all the methods mentioned above and still you are not able to reset your Venmo password, then the last step that remains is to contact Venmo support.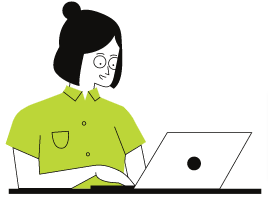 You can contact support by following any of the ways below:
Send them a message through the

contact form.

For the fastest service, chat with Venmo support on your mobile app (M-F, 7:00am-1:00am EST; Sat-Sun, 9:00am-11:00pm EST)
Call us at (855) 812-4430 (M-F, 10:00am-6:00pm EST)
Contact Venmo Twitter support.
---
SEE ALSO: Fix: Venmo identity verification not working
Final Words:
Venmo is a mobile payment app owned by PayPal. Users can create a Venmo account to send and receive funds to each other. However, it is only available in the USA.
So, that all for no, folks. We hope after reading this post, you were able to reset your Venmo password. For more post like this, you can follow a few related posts below or visit our Venmo section.
---
Further Reading:
[12 ways to Fix] Venmo 'Something went wrong, Please try again'
Can't add Bank account to Venmo (Reasons & Solutions)
You Can't use this Card on Venmo (6 Reasons)
Fix: Venmo "There was an issue with your payment"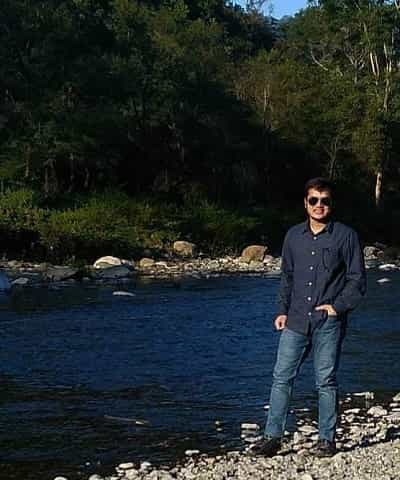 Ankit Kumar is an Engineer by profession and a blogger by passion. Over the last several years, he has written tons of articles, solving queries on Quora. He also has years of experience in investing in Cryptocurrencies, Funds, and Stocks.