Yes, Venmo Identity Verification is safe. You won't compromise your personal details. Venmo ask for identity as per the federal law and the procedure takes place under government's watch.
Are you a Venmo user who recently got the notification for identity verification?
Are you someone asking if the Venmo identity verification is safe?
Well, if you have many questions, like the questions we mentioned above, you are at the right place.
Here, we will be discussing the answer to all the queries Venmo users have related to the identity verification procedure.
So, without any further ado, let us dive right into the details.

---
Is Venmo Identity Verification Safe
Yes, Venmo identity verification is safe. There is no need to worry about your privacy being compromised. Venmo can be trusted, as the US-based payment platform is owned by Paypal, a market leader and renowned name in the finance tech market.
But there is more that you need to know before you start giving out your details. Venmo sends its users an email which is just a notification for the users about the identity verification on Venmo. The email also asks users to verify their identity on the Venmo app.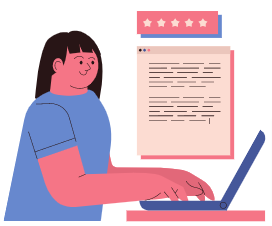 Well, this should be kept in mind that Venmo never asks you to enter details on a web page. So, be aware of the emails that redirect to another web page and asks for your details. The only way to verify identity on Venmo is by using the Venmo mobile app.
The verification procedure on the Venmo app is straightforward. We are providing a quick step-by-step guide if you are finding it hard to complete the verification procedure on Venmo.
Open the Venmo mobile app
Select hamburger menu icon
Select Settings from the menu options
Then select Identity Verification option
On one-time security check information page, select Next
Enter first and last name, and birth date
Enter the last four digit of your SSN (Social Security Number)
Enter your permanent address
And that's it.
These were the major steps. Venmo might ask for some additional details, make sure you submit the correct details to all the questions.
---
Why is Venmo asking to confirm identity
Venmo is asking to confirm identity as per the federal law, which asks the platforms like Venmo to collect information of their users who are using the platform for transferring money and have access to a bank balance.
This is done to keep track of the users' major money transfers and help them avoid any kind of potential fraud and inconvenience.
Venmo is one of the most popular payment apps in the USA. Millions of transactions take place on the platform each day.
Well, the popularity of the app led to the rise of a lot of scammers and fraudsters.
To keep a check on any kind of suspicious activity, Venmo, as directed by federal law, has to ask the users on the platforms for verification.
As mentioned above, verification of the users is needed for any kind of payments app in the USA. That's why you can't escape the verification procedure even if you switch the payment app. But, there is no need to worry if you are not doing anything wrong.
---
Do I have to verify my identity on Venmo?
No, it is not necessary to verify identity on Venmo. However, it is advised that Venmo user must verify identity to keep using all the features on Venmo for making payments as usual. If you are required to send more than $299 in a week, Venmo will ask you to confirm identity.
If a user fails to verify their identity in the given time period, the company will stop the access for the Venmo account for any kind of money transfer. Moreover, the user won't be able to use the funds which remain in the Venmo account after the given period for the verification is over.
Well, we highly recommend that you get your identity verified on the platform, but no need to worry if you are unable to get verified for any reason. You will still be able to use the linked debit cards, credit cards, and bank accounts for any kind of money transaction.
Venmo also provides an option to apply for identity verification even after the specified time ends.
---
How long does Venmo take to verify identity
Venmo takes a few minutes to verify identity. But, if there is an issue that needs more details for the verification, Venmo takes up to 3 business days to verify identity.
The verification issues generally occur because the details provided by your doesn't match the records in National Database. This is why Venmo sometimes contact their users and asks for more details for document verification. And after the resubmission, the verification might take 2 to 3 days.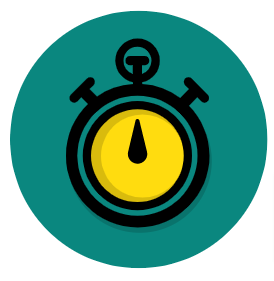 Attention: Be advised, Venmo only asks to upload the document via Venmo mobile app. Emails asking for personal details to upload on a different web page are mostly fraud.
---
SEE ALSO: Fix: Venmo identity verification not working
---
FAQs
1. Is it safe to verify my identity on Venmo?
Yes, it is safe to verify identity on Venmo. Paypal-owned Venmo can be trusted without any doubt. And there are no reports of any kind of privacy breach to date.
2. Should you verify your identity on Venmo?
Yes, you should verify your identity on Venmo. Venmo asks for the verification because, according to federal law, all payment processor apps need to keep a record of the users. And to continue using a Venmo account for money transfers, you will have to get verified.
3. Is Venmo identity verification legit?
Yes, Venmo identity verification is legit. Venmo and other payments apps in the USA are required to collect user information according to federal law. This is done to monitor the activity of the users for any kind of suspicious activity.
---
Final Words
Ladies and gentlemen, now you know that the Venmo identity verification is completely safe and legit. And Venmo is required to keep a record of the users on their platform.
We suggest you to look out for the notification email asking for identity verification. You can check out our quick guide for the procedure of identity verification in the 2nd part of this guide.
Venmo will restrict the access to Venmo balance account if you deny verifying your identity. That's why verifying identity is the best choice.
---
Further Reading:
How long does it take Venmo to take money out of your bank account
Does Venmo report to IRS or Police?
How to get free money on Venmo (Official Rewards)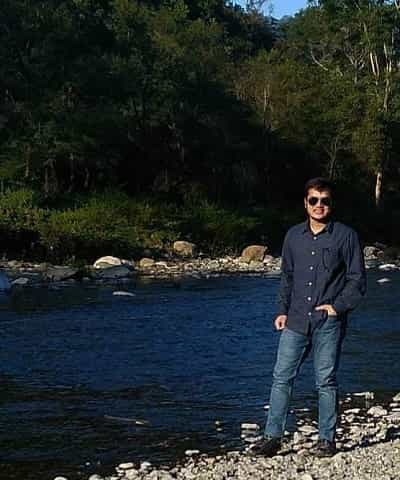 Ankit Kumar is an Engineer by profession and a blogger by passion. Over the last several years, he has written tons of articles, solving queries on Quora. He also has years of experience in investing in Cryptocurrencies, Funds, and Stocks.