In this post, we will be discussing how to use a VPN on Xbox Series X/S using a Windows PC or Mac. We have provided a step-by-step process with images to use a VPN on your Xbox below. However, before we start let's have a quick look at the Xbox Series X/S
Microsoft's latest generation of gaming consoles are Xbox Series X and Xbox Series S. Xbox gaming consoles are the only competitor to the renowned Sony PlayStation devices. Even though Microsoft has not sold as many consoles as Sony did in the past few months, the numbers are engaging. Microsoft has sold around 1.2 to 15 million units of both Series X and S on the launch date. Competition aside, these figures convey a lot about the popularity of Xbox consoles in the market.
For starters, Microsoft Xbox Series X and S filled with crazy numbers and specs. The top-notch model, Xbox Series X, comes with a custom Octa-Core CPU with a maximum clock speed of 3.8 GHz and 7 nm fabrication. Also, custom GPU, 16 GB GDDR6 RAM, 1 TB NVMe fast SSD storage, and an advanced cooling system. On the other Xbox Series S is also equally powerful. The only dropdowns are 10 GB RAM instead of 16 GB and 512 GB NVMe storage instead of 1 TB. Anyways, you do get the expandable storage option in both consoles.
Specs aside, Microsoft Game Pass is the actual cherry on the cake. It gives you access to thousands of the latest games at your place. It can also be a reason for some users preferring Xbox to PlayStation. Overall, we can expect such specs and features from the next-gen gaming consoles. But one feature that is still missing in these powerful devices is a VPN. Yes, you cannot enable VPN directly as you do on your smartphone or laptop. Here are two methods on how to use a VPN on Microsoft Xbox Series X and S.
---
What is a VPN and its need in Microsoft Xbox consoles?
First of all, you need to know about a VPN. To begin with, VPN stands for Virtual Private Network. As the name suggests, it is the tool through which you can connect to any other IP address, region, or server virtually. In other words, you can connect to the US server and watch the US-only content from your place. Not just to consume content, you can do other things too. Primarily, many netizens use a VPN to access and browse any region-limited apps, files, or anything.
Herewith your Microsoft Xbox Series X and S, you can get these exclusive benefits catalog to the games as well. For instance, any gaming company has launched a new game globally, but it isn't still available in India. With a VPN, you can access and play the game on your Microsoft console. It is just one such example. Also, we know the scenario of the game is similar to the above example.
Furthermore, you can even mask your identity with a VPN. It helps you to browse privately and stay away from any tracking tools. Also, many cases of data breaches and theft start from user data. Even here, VPN helps you to mask and hide your data. Well, some may assume it to be overthinking. But as you have browsed for this article, you decided to use a VPN on your console. So, let us proceed with the actual process.
---
How to use a VPN on Xbox Series S/ X:
Before the process, you need to set up your VPN first. For this, you can choose any VPN of your choice. The process remains the same. So, make sure to install the VPN app on your smartphone or laptop and sign or log in with your credentials such as username and password. Once you have done that, you are good to go. We have included two methods to enable and use a VPN on your Microsoft Xbox console. We suggest going through both the methods and make your choice as per the resources available.
Method 1: Connect to a VPN with a Windows or Mac PC: 
In this process, you will need a Windows device, an Ethernet cable, and your Microsoft Xbox Series X or S. After you have collected all the resources, here are the steps to follow:
Connect an Ethernet cable between your Windows device and the Microsoft Xbox console.
Open the Windows laptop or PC and click on the start menu
Search for settings and open it.
In the settings app, go to the Network and Internet section.
Select the option of VPN on the left side options.
Now click on the option to change the adapter settings on the right side of the window and Right-click on the appropriate network -> select Properties.
It will open a small pop-up window. Switch over to the Sharing tab and tick the option to

allow other network users to connect through this computer internet connection.

In case you receive any confirmation, click on OK.

In the drop-down menu, select your network with the VPN service enabled. With this, you have completed all the steps on your Windows device. 

Head over to the Microsoft Xbox Series X or S. Navigate to the settings on the console. You can do this by clicking the Xbox button on your controller.
Next, navigate to Network Settings -> Test Network Connection.
Finally, it will check for the available networks and connect your Xbox controller with the internet. Thus, you are now also connected with the VPN service.
---
Note: The above navigation process is for Windows 8.1 and 10 devices. In case you use Windows 7 or lower, then navigate to Control Panel -> Network and Internet -> Network Sharing Center. From step 6, follow the above process.
Before the navigation, make sure to fill in the above-mentioned details and enable your VPN service.
Connect an ethernet cable between the Microsoft Xbox Series X or S and your Mac device.
Now, open the settings tab on your Mac device.
Over here, navigate to System Preferences -> Internet Sharing.
On the left side of the window, select the Internet Sharing option.
Open the drop-down list and select the option for Ethernet.
After you have done that, click on Start.
From here, move to the Xbox console and open the settings.
Lastly, follow the same process, connect to the network and protect your device with the VPN.
---
Method 2: Connect to a VPN with the VPN router
True to its name, a VPN router is a router with an inbuilt VPN. So, one thing is pretty sure. First, to apply this method you first need a VPN router. Also, you need to check and flash from open-source firmware such as DD-WRT. On top of all that, the router you choose should also be compatible with the VPN service that you are using right now. Once all these conditions and criteria are satisfied, you are ready for the process. Here are the following steps:
Connect an ethernet cable between the PC or laptop and the Xbox console.
Open the router website with the appropriate IP address. Usually, it is 192.168.1.1, you can confirm the same and type the same in any desktop browser.
Now, you need to flash the firmware on your router. For this, you can use any firmware service such as DD-WRT and Tomato. We explained the process concerning DD-WRT.
Click here, search for your router model and download the latest database file.
On the IP address of your router, navigate to the Administrator settings and upload the above database.
Moving on, you need to update the static DNS settings. Enter the username and password on the router IP address.
Navigate to Setup -> Basic Setup and scroll down to the options for Static DNS.
Over here, enter the respective details along the proper column. Static DNS 1: 8.8.8.8Static DNS2: 8.8.4.4Static DNS3: 208.67.222.222WINS: 208.67.220.220
Not to mention, untick the options enabled below and save the changes made.
The next thing is to disable IPv6. Navigate to Setup -> IPv6. Click on Disable and save it.
In the same way, navigate to Security -> Firewall. Disable it too, and save the changes.
Now, go to the Services -> VPN. Enter the IP address that you want to connect to.
In the port number, enter 443, 53, or 80. If you can notice, the default value set to 1194.
After all, these steps, apply the settings and restart the router.
Coming to the Xbox console, go to the Settings tab with the Xbox button on your controller.
In the network tab, click on Test Network connection. 
Wait for a moment, and the device will scan for the available networks.
On that note, your Xbox device will connect to the network with a secure VPN.
In all honesty, many things are going on with this method. But we can assure you that the result will be justifiable. Pro-tip. If you have a VPN router, then proceed with the below option because it bypasses the devices limit for the VPN service. In turn, the VPN service will count your router as a single device. As a result, you can connect as many devices as you can with this router.
---
Conclusion: 
In a nutshell, connecting and using a VPN on Microsoft Xbox Series X and S is possible. But still, it cannot replace the native inclusion of this feature. Because in this way, not many can connect their consoles to the VPN service. Anyways, you can follow the above steps and connect a VPN for the time being. On that note, share this guide with your friends and squad with a brand new Microsft Xbox Series X or S.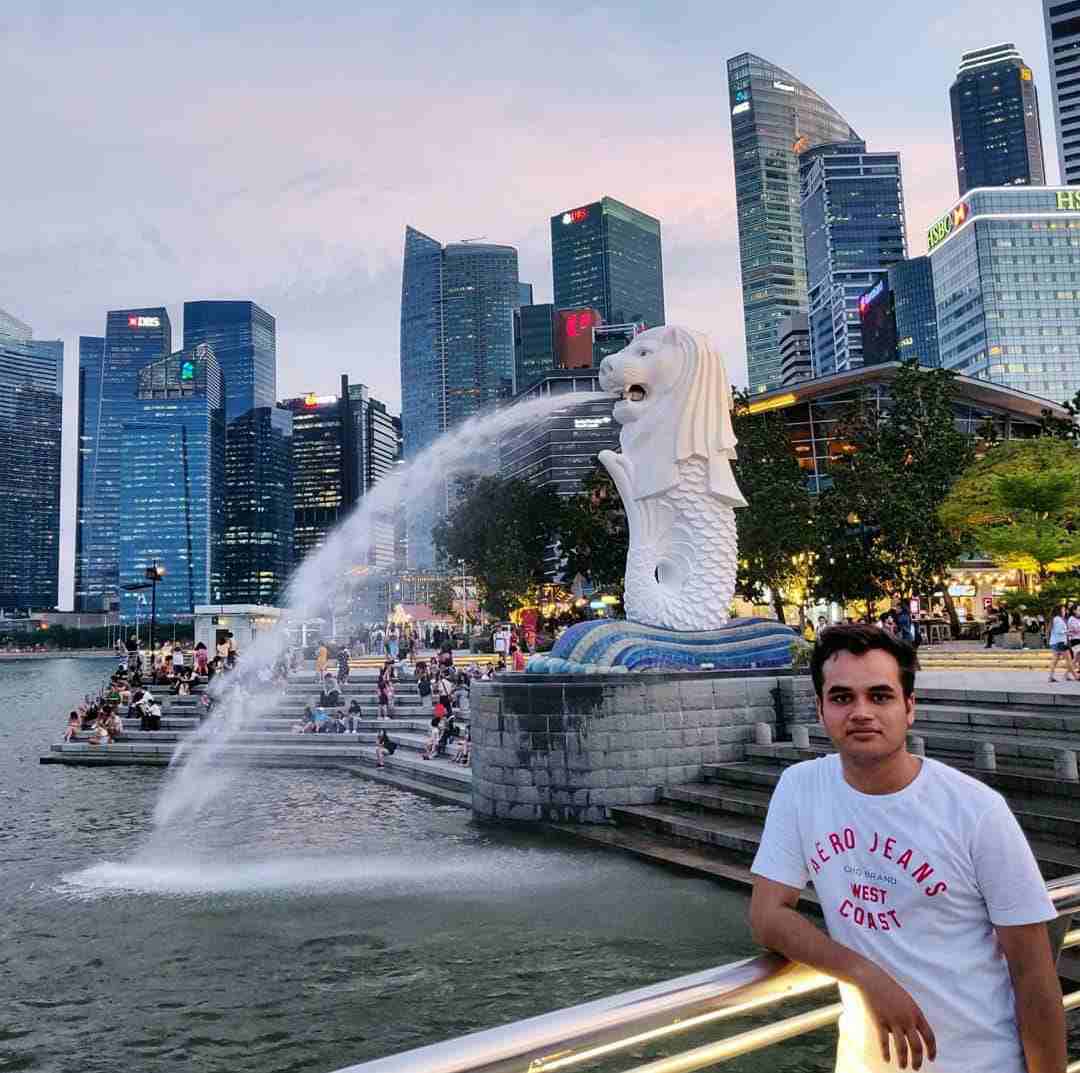 Ankit Kumar is an Engineer by profession and a blogger by passion. Over the last several years, he has written tons of articles, solving queries on Quora. He also has years of experience in investing in Cryptocurrencies, Funds, and Stocks.