Are you a Venmo user?
Are you finding answers if it is safe to use Venmo with strangers?
Well, if that's the case, you have landed on the right web page.
Here, we will be answering some of the common queries.
You will get legit and well-researched answers to your questions.
So, without any further ado, let us dive right into the details.

---
Is Venmo safe to use with strangers?
The simple answer is No. Venmo is not safe to use with strangers. The popular peer-to-peer payments app must only be used to transfer money to friends and family and only trusted Venmo users. The stranger asking to pay you money might be setting up a scam-trap for you. And there is a high risk of losing money.
Venmo is a popular payment app; it has grabbed a lot of users since its launch. The popularity has also attracted a lot of scammers. These scammers might set you up, promising to double the amount you deposit and whatnot.
There are a lot of scams running out there. To name a few, scams like – money circle, cash wheel, and pyramid schemes have fooled many Venmo users. That's why we do not suggest using Venmo with anyone you have never met.
RELATED: Is Venmo identity verification safe?
You should be aware, especially when paying for goods and services online. There is a risk of losing money here as well. The seller might accept the payment without delivering the product.
Only pay trusted Venmo sellers. Check for Venmo authorization. If the seller is authorized by Venmo, you can trust them.
---
ALSO READ: [Fixed] Why Does Venmo says My Card is Already on File
---
Is Venmo safe for buyers?
Yes, Venmo is safe for buyers. One needs to check if the company or seller has the authorization by Venmo. And in case, the seller doesn't have the authorization, you must only proceed to pay if you trust the person on the other side. There is always a risk of losing money to fraudsters.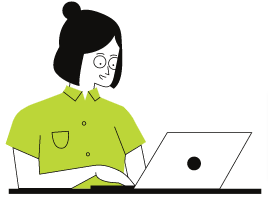 You must also know that Venmo doesn't have a protection program for transactions, including the selling of gadgets, sneakers, concert tickets, or other merchandise. Moreover, transactions like these are not allowed under Venmo's User Agreement.
There can be a risk of money fraud. That's why, always be aware and use Venmo with the seller you trust.
---
MUST-READ: [Fix] Why is Venmo not verifying bank account
---
Is Venmo safe for sellers?
No, Venmo is not safe for sellers. There can be a risk of potential fraud. Venmo was made to serve payments between people who trust each other. Moreover, Venmo doesn't offer seller protection. And to accept payments on Venmo for goods and services, sellers need to get authorization from Venmo.
If you are a merchant, you will have to apply for a business profile and get explicitly authorized to accept payments for services and goods. And it's a great choice, your buyers will trust you as a merchant, and you will be considered for business.
And coming to accepting payments, you can easily accept payments from any user after getting an authorized business profile. But, you need to be sure if the customer can be trusted or not.
There are a lot of reports out there about the fraud happening.
Scammers might send you made-up screenshots of the emails, pretending that they have already paid you the amount for the product and services. And as you might have guessed by now, you will be asked to deliver the product.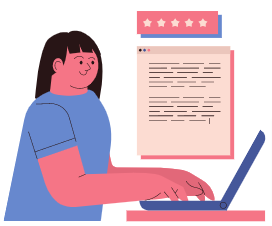 Sometimes, scammers might pay you the required amount. But beware, the payment might have been made using stolen credit cards or bank details.
In such cases, you will be at a loss as the legit owner might report the unauthorized payment made to you. And Venmo will be removing the amount from your account.
The only way to keep yourself safe from these frauds is by avoiding online payments from unknown customers.
---
MUST-READ: Does Venmo report to IRS or Police?
---
Is Venmo safer than Paypal?
PayPal is a renowned name when it comes to international online payments. And it is totally safe. Venmo is owned by Paypal only, and it is safe as much as Paypal. You can use many of the apps to make payments. But, it is easier to pay on Venmo if you are making payments to your friends only.
---
FAQ
1. Should you use Venmo with strangers?
No, you should not use Venmo with strangers. If you do not trust the person on the other side, you can't be sure if the stranger is setting up a scam-trap for you. And even Venmo says that it is not safe to use Venmo with the people you do not trust.
---
Final Words
Is Venmo safe? Yep!
To conclude everything we talked about in this post, we will say it depends on how you use Venmo.
Venmo is a great p2p payment app. But, it is risky to involve in paying users that are not trusted.
If you are a buyer, you can make sure if the seller can be trusted or not. You just have to check if Venmo has authorized the seller.
Venmo doesn't offer protection to sellers. As a business owner who is selling goods or services, you have to be very careful while dealing with unknown customers.
You just need to have some awareness to avoid any kind of scam.
---
Further Reading:
You Can't use this Card on Venmo (6 Reasons)
How to avoid Venmo 'Suspicious Activity Text' scam
Does Greenlight work with Venmo
Can I Venmo myself? How to Venmo yourself?
Does Venmo add friends automatically? How to hide them?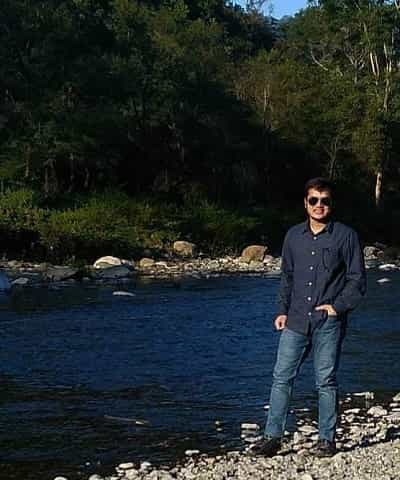 Ankit Kumar is an Engineer by profession and a blogger by passion. Over the last several years, he has written tons of articles, solving queries on Quora. He also has years of experience in investing in Cryptocurrencies, Funds, and Stocks.