Do you want to disable YouTube shorts from YouTube app?
If that's the case, you have landed on the right page. Here, we have explained all the possible ways to disable or remove shorts from YouTube.
From the past few years, the world has seen a lot of differences in the trends in different sectors. People's perspective has changed. 5 years ago, users used to think differently while choosing a product as compared to now. The changes in trends have been seen in fashion, food, and almost everywhere else, and yes, it's necessary. Well, if we talk specifically about the trends in the video content there have been a lot of changes as well. Earlier, users used to watch a different type of content. Content on TV was given a lot of preference, as the fast internet to stream online content, was limited to some part of the world.
Time changed, societies developed and fast internet became a priority of many. And cut to now, content like YouTube videos, blogs, TV series, Netflix series, is given more preference now, as compared to the daily soap that our parents used to love a lot. Digging deeper into this topic, you will find that videos having a short attention span are getting much popularity these days. TikTok, which was one of the first apps to introduce short video platforms in the world, and today, it's one of the most downloaded apps in the world with a majority of young audiences.
But, it is also considered to create a negative impact among the young users. As platforms like these have made people addicted to short-span videos, thus, they will be finding it hard to absorb content from long educational videos. Well, teenagers are probably the most affected age group.
Well, after the Indian government's ban on TikTok, Instagram rolled out a new update which brought 'Reels,' which was an alternative to the TikTok and people liked it, whereas, some didn't. Some people enjoyed the same TikTok features on Instagram, whereas, some wanted Instagram to be the same it was before the release of Reels, that is, pure photos and video sharing platform.
Soon after the release of Reel by Instagram, YouTube came up with their version of a short video version called YouTube Shorts. Well, YouTube faced a lot of criticism, as people wanted YouTube to be a medium to the long-video platform. But, it happened, YouTube was happy to do that, so were the creators, as YouTube started promoting the short videos more, inspiring more users to create 'Shorts.'
Well, stick with us, if you are one of those, who do not like YouTube Shorts. As here, we will be discussing how to disable YouTube Shorts in YouTube app. And do not worry, we won't be mentioning any methods which require hacking or rooting of the device. So, let's get into that!
---
How to disable YouTube Shorts in YouTube app
Well, the first and most effective way to disable YouTube Shorts and get rid of them is by using a very smart way. You do not need to uninstall or download any app on your smartphone. You just need to use the Chrome browser app on your device.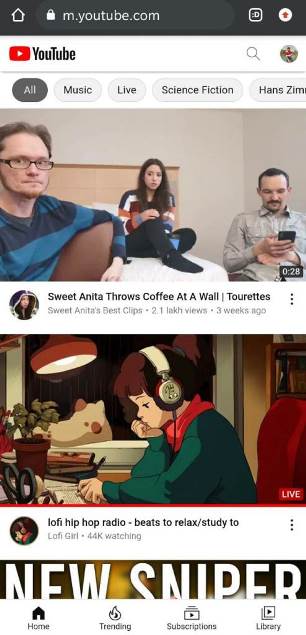 The experience will be almost the same if you have already login into your Chrome with the same Google ID. You will get the same YouTube videos recommendations, same notifications, and video watching experience. Everything will be the same, and you get easily get rid of the YouTube Shorts feature, as, it is bound to the YouTube app only.
Well, there is something you should know before you switch to the YouTube on Chrome app.
You won't be able to access feature the Dark Mode for YouTube. That's our favorite part of the YouTube app, but you know, it will cost you something.
Another feature is the watch time reminder feature. With this, the user gets to know if he has crossed a particular amount of time spent on YouTube. So, if you can bear the pain, you can continue using YouTube on Chrome.
---
2. Older YouTube versions –
If you are not interested in using YouTube on Chrome we have more ways for you to try.
The new YouTube feature – YouTube Shorts rolled out for the global audience with an app update, as the feature is only available for YouTube for Android and iOS platforms. So, if by any way someone hasn't updated the app to the latest version, he or she wouldn't be teased by the annoying YouTube Shorts.
Well, if you have already updated the app and are running the latest YouTube app, you can still get rid of the YouTube Shorts by downgrading the app to the lower versions.
You can easily do that by downloading the previous version of the YouTube app from a third-party app store.
---
3. Use YouTube Alternative App (Modded version- YouTube Vanced)
Well, the two methods mentioned above are the most effective ones, but still, if you are not satisfied with them, or simply do not want to try them, we have more options ready for you here.
Another way to get rid of the YouTube Shorts app is by using a YouTube alternative app. Here, we will suggest you use the most popular YouTube alternative app called YouTube Vanced. YouTube Vanced comes with all features of your YouTube app on Android/ iOS and all of that without having that annoying YouTube Shorts.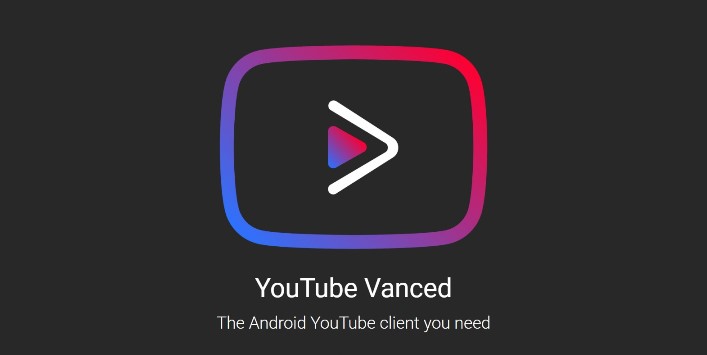 And disabling YouTube Shorts is not the only feature that YouTube Vanced has. It has more features like an inbuilt adblocker, background playback, auto-repeat, customizations over speed and resolution, etc.
And the best thing is, you can easily download and install the app on your Android device. Download the app by simply clicking on the download link mentioned below.
Make sure to give access to install from unknown sources and ignore any messages shown as being harmful. Well, you need not worry about any security issues, as the app is completely safe, Android always shows every third-party apk as harmful. We have tried-tested this link, it's all good.
---
4. Disable Specific YouTube Shorts –
The above three mentioned ways are the best ways to disable YouTube Shorts. But, here we have one more way to get rid of annoying YouTube Shorts if you do not want to give up the official YouTube app.
This method simply disables, or we can say filters out some YouTube Short content from some creators/ account rather than completely disabling the Shorts. To do this, simply click on the three-dot icon in the top right corner of the app.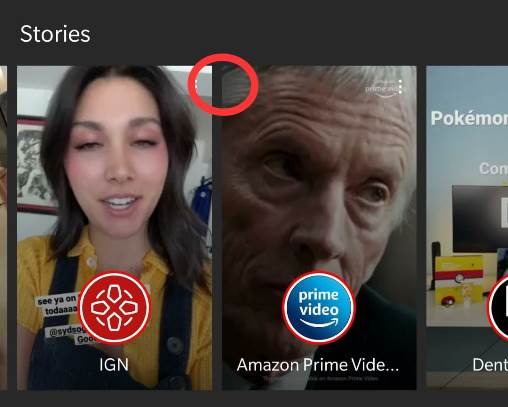 On clicking the three-dot option you will see some more options, now click on the 'Not Interested' option. This will filter out the Shorts from those specific accounts on your feed.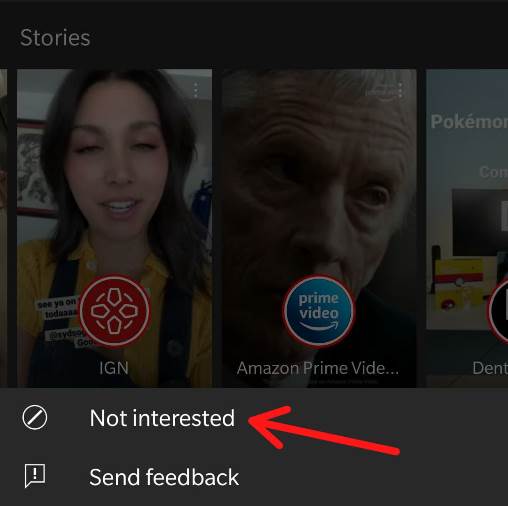 ---
And that's it, these were the three most effective ways to get rid of and disable YouTube Shorts on YouTube app. We have tried our best to make you understand, but if you still have any issues with the steps mentioned, make sure to get in touch with us right away. We will be happy to help you out.
---
Further reading:
370+ Unique, Funny Snapchat Username
4 Ways to See Deleted Tweets on Twitter
Message 'Please wait a few minutes before you try again' Instagram 2021
What does Straight Ahead mean on Snapchat Compass?

Ankit Karmokar is an Engineer by profession and a blogger by passion. Over the last several years, he has written tons of articles, solving queries on Quora. He also has years of experience in investing in Cryptocurrencies, Funds, and Stocks.