Are you having issues with your Venmo app?
Are you getting '400/ 403 errors' or 'Bad State' errors on Venmo?
Do you want to know why Venmo is not working and how to fix it?
Well, if you are looking for answers, let us assure you that this is the right web page to look out for solutions.
Here, in this post, we will be discussing the methods to fix Venmo 'not working' issues. So, if you are ready, let us dive right into the details.
---
Why is Venmo not working?
There can be a lot of reasons why Venmo is not working for you. Sometimes, minor problems with the internet connection can cause issues with Venmo, whereas sometimes issues could be from the company's end.

Most of the time, users can fix the problems using basic troubleshooting methods. And if you are having issues with your Venmo app and couldn't get it fixed yourself, you might need some help.
Here, we will be providing you with a detailed guide on how you can fix Venmo 'not working' issue on your own. You will find some basic troubleshooting methods, which would be enough to fix problems with your Venmo app all by yourself.
If you encounter problems some specific Venmo services, you should consider these previously published posts.
Fix: Venmo Card Not Working at ATM
Fix: Venmo password reset link not working
---
How to fix Venmo not working
Start with method number 1. And if cannot get the satisfactory results, try out the next method. We can't be sure what will be working for you. Hit & Trial method is the only way out.
1. Check internet connection
As we mentioned above, we will be providing you with a very basic guide using which you will be able to fix the issue on your own without needing anyone's help.
And the very first and most essential step to check the problem in your Venmo app is to check your internet connection.
Firstly, check if your device is getting the full signal strength from your router. If you are in that part of your home where the wifi signals have the lowest reach, you might consider relocating yourself and the device before trying to use the Venmo services again. You can check the wifi signal strength in the notification area of your smartphone.
And in case you are getting a good signal from your wifi, you check if your wifi router is working properly. Try switching the router off for a minute before switching it on again. Sometimes, your device might want a quick refreshment. To avoid any hardware issues with the router, switch it off for a few minutes once a week.
After ensuring that the router is working well and good, you should check if the internet connection is working as intended. To check the availability of the connection, check if there is any indication on the wifi router. You can try connecting a different device to the same internet connection and check if you can stream Youtube videos.
Well, if you still cannot access your internet connection, we will suggest you contact your service provider and ask them if there is any problem from their end.
And only after making sure that you have a working internet connection proceed to the following method to fix the problem.
---
2. Check if Geo-Blocked
Venmo is owned by the popular payments processing platform – Paypal, which was released to serve the citizens of the USA. One cannot use Venmo to make international transactions like its sister company Paypal.
Venmo can only be used in the United States. And in case you are not physically located in the United States, you won't be able to use any of the Venmo services. It is not even possible to use the app outside the USA. The Venmo platform is Geo-Blocked and stops working as soon as the device detects a foreign location.
And not only you have to be physically located in the United States. The Venmo app also demands a US-based cell phone number that can be used to send and receive texts from shortcodes.

You can say, it one of the basic eligibility criteria to use the Venmo app. If you try to disguise your location, you won't get the success. To know more about it, reach out to the next point in the listed.
---
3. Disable private and shared network
A lot of people use software like VPN to mask their device IPs for a more secure online presence. Sometimes, VPNs are used to stream content of other regions as well.
But, as we already discussed in the previous part, Venmo cannot be used in the regions outside the USA. Moreover, the user has to be physically located in the United States to enjoy the Venmo services.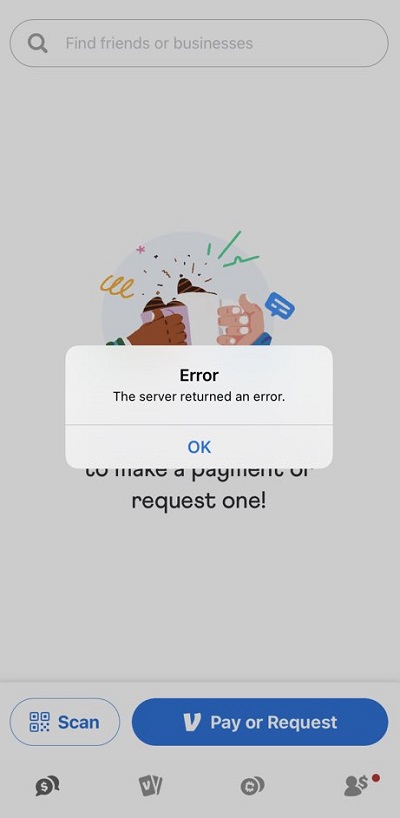 And if you are someone who is connected to VPN servers of a different country, you won't be able to access Venmo services usually.
Even if you are connected to a US-based server of a different state of the US region, you won't be able to access Venmo. It is because Venmo doesn't work if the device is connected to a private/ shared network. Venmo observes connections like these as potential security issues.
To avoid any issues, disconnect any VPN connection of your device.
---
4. Check for
'Bad State' errors
If you are still encountering a similar problem with your Venmo app even after implementing the first three steps, we will suggest you check the service status once.
It is also possible that there is nothing wrong from your side. Sometimes, the problem can occur from Venmo's end. Companies like Venmo, which are entirely online-based services, might face outages because of technical glitches with the system.
The problems with the apps are very common for online service providers like Venmo.
Some users even get the 'Bad state' errors when they try to make payments with the Venmo app. And the 'Bad State' errors are clear indication that Venmo is experiencing technical issues.
So, always lookout for the 'Bad State' errors. There is nothing much that can be done to fix the 'Bad State' errors. You can only wait for the services to work again for you.
You can also keep an eye on the status of the Venmo services. There is not an official website to check the status, but you can check for the tweets from the official Twitter support handle of Venmo – @VenmoSupport.
If you do not get satisfactory answers from the support team, you can consider following websites like Isitdownrightnow.com/venmo.com.html and Downdetector.com to keep track of the problems reported by the Venmo users.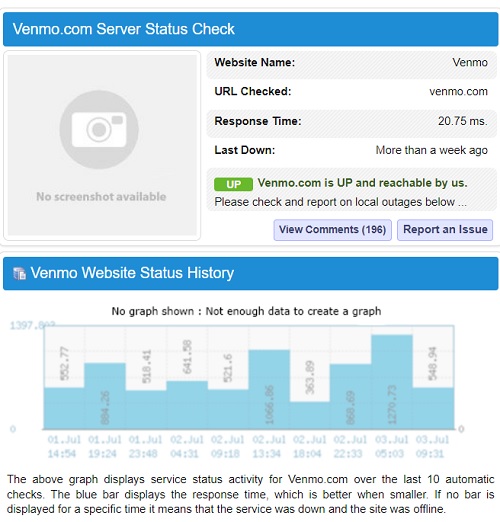 You will get to know if others are facing issues with Venmo services. After figuring out that Venmo services are down for everyone, you must wait till the Venmo services are available to use again.
It is always a great choice to check if there are issues with Venmo services before proceeding with the basic app troubleshooting.
---
5. Download latest app version
Now that you are sure that there are no issues with your internet and Venmo services are working fine, you can proceed to try the basic troubleshoot methods for the Venmo app.
If you are using a Venmo app, always make sure to use the latest version of the app. The developers at Venmo keep rolling out new app updates for both Android and iOS platforms. These small but crucial updates sometimes bring new features for the users, whereas sometimes target bugs and enhance the overall user interface.
And there are chances that the app bugs are creating the issues you are facing while using the Venmo app.
To avoid any kind of inconvenience backed up by the app bugs, we will highly suggest you update your app to the latest version.
The procedure is quite simple. Open the app store on your Android or iOS mobile device and search for the Venmo app. And if there is an update for the app, you will see the option to update the app right there. Select the update option, and that's it.
Restart the app, and you will be able to use your Venmo app for making payments again.
---
6. Reboot your device
Updating an app is the basic troubleshooting procedure but solves almost the majority of the issues. But, if you are here, you are probably having a tough time using the Venmo app.
Well, another basic troubleshooting method is to reboot the device. For the users, who are not aware of the term, 'Rebooting' means 'Restarting' your mobile device.
To load any app on your device, the CPU of the system allocates some space on the device's RAM. But, if you are already running a lot of apps on your device and still select to run the Venmo app, your device might not run it properly.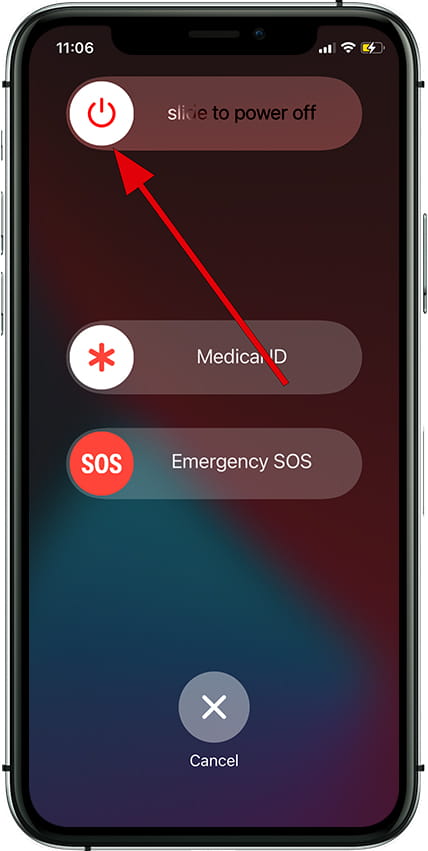 Well, sometimes, refreshing the whole system can fix issues with loading errors with the app. Simply hold the power button of your mobile device and select the option to restart the device.
Open the app without stacking other apps on your device's RAM. This must solve the problems with the app. If the problem persists, make sure to check the next method.
---
7. Sign-in again
Another troubleshooting method that you should try is to sign in to the app again.
First of all, go to the app's Settings and select the option to log out from the current account. Right after logging out, sign in to the app again using the same Venmo account.
A very common thing that a lot of Venmo users do mistakenly is that instead of selecting the sign-in option, they select to sign-up. Well, sign-up options direct you to a new page to create a new Venmo account. But, you have to re-login with the already created account. So, select Sign-in, not Sign-up.
---
8. Delete app cache
Well, if nothing has worked till now, we will suggest you hard reset your Venmo app. To do this, you will need to delete the cached memory of the app.
As some of you may already know, the cache memory is stored to help users personalize apps. This is done by saving the data the login details, account details, names, and other details on the device. So, whenever the user runs any app, they can have their account already logged in even after rebooting the device.
But, sometimes, this piled-up data can cause problems with the normal running of the app. The associated problems can be fixed by simply deleting the cached data.
To delete the cache data, go to the app info. Tap and hold the app icon to do this and select the app info option. And in the storage and data section, you will see Cache Data. Select the option to delete the cache data.
---
9. Clean Up Storage
Each app on your mobile device needs some MBs of space on the device's RAM to launch. But, some of the space from the device's ROM – internal storage – is also required for the app to run properly.
And if you are still having issues running the app properly, we will suggest you clean up some junk off your device's internal storage.
Generally, long videos eat a lot of space in the internal storage. If you cannot delete videos anymore, try deleting unnecessary apps from your device.
And after cleaning up some storage, reboot your device and relaunch the app.
---
10. Use a different device
We are already done with all the basic troubleshooting related to the mobile app version. If you still cannot access any Venmo service and are still getting any error codes, we suggest you check this last method.
Maybe your device has started to show the problem. It is quite hard to recognize the root cause of the problem. But, if you are in a hurry and need to access Venmo to make payment, we suggest you use the Venmo app on different mobile device.
Before you log in with your account on a new device, make sure to sign out from the current device.
---
11. Use Venmo web
Venmo is popular on both Android and iOS platforms. And it is probably used on mobile devices as well.
If you are still encountering issues with your Venmo app after trying all of the methods, we will suggest you try using Venmo on your PC.
To use Venmo on a PC, open any browser on your PC and search for Venmo official website. Or you can simply type Venmo.com in the search bar at the top of the page.
You will reach the official Venmo website. Use any of the Venmo services after logging in with your Venmo account.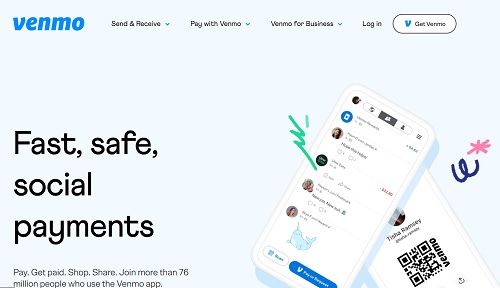 ---
12. Try a Different Browser
If you have already tried using Venmo.com on your PC and it is still not working, we suggest you try a different browser.
You might have used Venmo on either Safari or Microsoft Edge. These are the default browsers for Mac and Windows PC. You can try launching Venmo.com on a different browser like – Google Chrome, Mozilla Firefox, Opera, or any other browsers out there.
We are pretty sure you will be able to use Venmo as usual. But, if the problem pertains, proceed with the next step.
---
13. Check if limit reached
Well, Venmo is not a bank, but being a payment processing app, it has its own set of rules regarding the limit of the funds that can be processed by anyone on the platform.
You cannot make unlimited number of transactions using Venmo. Moreover, the amount that can be processed is limited as well.
If you have already exhausted your daily or monthly sending limits, you won't be able to make transactions until your limit for the day refreshes.
Well, there are two types of limits on the Venmo platform – Weekly Limit and Per-Transaction Limit. You can check out the more details below –
Overall Combined Sending Limit:
$6,999.99
Person-to-Person Payments
Authorized Merchant Payments
Venmo Mastercard Debit Card Purchases
Maximum Weekly Spending
$4,999.99
$6,999.99
$6,999.99
Per Transaction Limit
$4,999.99
$2,999.99
$2,999.99
And there is one more limit, more of a restriction for the non-verified Venmo users. According to the official statement by Venmo, a non-verified user on their platform, the weekly spending limit is just $299.99.
Check if you have exhausted your spending limits on Venmo. If you are not verified on Venmo, be sure to get your verification done. If you face any problems, you can follow our guide to fix Venmo identity verification not working issue.
---
14. Log out from other devices
After making sure that you haven't exhausted your weekly spending limit or per-transaction limit, you should check one more thing.
If you have recently used Venmo on a different mobile device and forgot to sign out, you might face issues with your current device.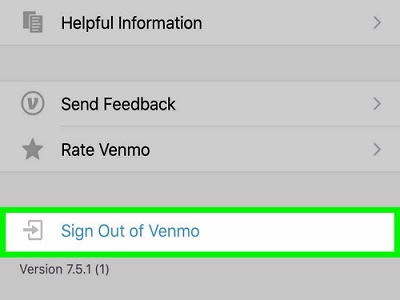 There is only one way to avoid this problem. Log out from all other mobile devices. Try re-log in with your account on your current device. Things must work now.
---
15. Get official support
We are almost done with every possible fix for the Venmo 'not working' issue. If you are still reading this post and haven't found any solution, you should contact the Venmo support team.
You can easily contact Venmo using the mobile app. If that doesn't work, reach out to the official support page. Follow this link to contact Venmo right away.
Users can try reaching Venmo using their official Twitter handle. Tag their support handle in your Tweet – @VenmoSupport.
Disclaimer: DO NOT share any personal info, Venmo account details while you post a tweet.
---
16. Use another payment processor
Till now, in this guide, we have discussed 15 methods to fix Venmo not working issue. We are pretty sure one of them would have solved the issues with your Venmo app. But, if you are still having any kind of problem, we would suggest one last thing to you.
If Venmo is not working for you, try making the transaction using a different payment processor platform. There are a lot of similar apps like Venmo. You can try any one of them.
Wise (TransferWise)
Payoneer
---
Fix Venmo instant transfer not working
There could be many reasons why Venmo instant transfer is not working for you. Maybe your debit card or bank account doesn't support the feature. Your transfer might exceed the transfer limits, you might have different details mentioned on your card, or there is a possibility that Venmo services are facing outage.
Whatever be the case, here you can check out our guide on how to fix Venmo instant transfer not working issue.
---
Final Words
Let us wrap this post now.
Here, we first mentioned the reasons why Venmo is not working for you. Whereas, in the second part of the guide, we discussed the possible ways to fix the problems with Venmo.
The steps discussed are easy to implement, and we have made sure to include straightforward language. But, if you still need assistance regarding any of the steps, you can let us know in the comments section below.
---
Further Reading:
[13 Ways to Fix] Venmo password reset link not working
[Fixed] 'Sorry this instant transfer cannot be completed': Venmo
[12 ways to Fix] Venmo 'Something went wrong, Please try again'
You Can't use this Card on Venmo (6 Reasons)
Fix: Venmo "There was an issue with your payment"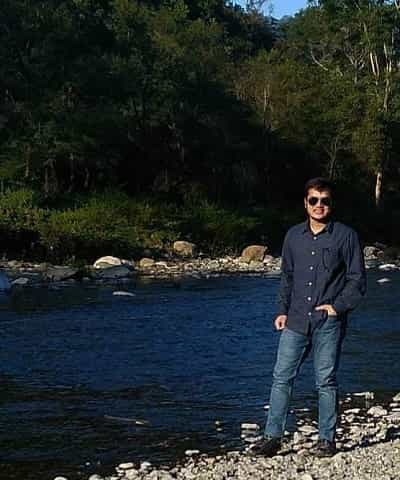 Ankit Kumar is an Engineer by profession and a blogger by passion. Over the last several years, he has written tons of articles, solving queries on Quora. He also has years of experience in investing in Cryptocurrencies, Funds, and Stocks.