Do you want to know why you can't cash a check using Venmo?
Confused about how to deposit a check in Venmo?
You need not look any further; the answers are provided here. Don't give up until the very end or you could miss out!
Let's get right in; there's no need to wait any longer.
In addition to being one of the most widely used P2P (peer-to-peer) transfer applications, Venmo is now a full-fledged digital banking platform that lets users keep funds in an account and even cash checks.
---
Why won't Venmo let me cash a check?
Short answer: Venmo won't let you cash a check because there is an issue on Venmo's end, the check amount is not within the limit set, the check is not endorsed, the check image is ineligible, the check was written on a closed account, the check exceeds the check writer's account balance, the check type is not supported, or the name on the check is not the same as the one on your Venmo account. You could also face this issue if Venmo's Cash a Check feature is not supported in your location.

1. Problem on Venmo's end
Several users have reported that they have been unsuccessful in cashing checks using Venmo. This may be the result of a server problem or a technical issue. You may either wait for the server to be repaired or get in touch with customer service for more guidance.
2. Check is either below or over the cashing limit
According to Ingo Money's check cashing restrictions, the sum cannot be lower than $5 or higher than $5,000. Venmo won't allow you to cash a check if its value is too low or too high to meet the minimum and maximum cashing requirements.
3. Check is not endorsed
If someone writes you a check, you must sign the back of the document before you can put the funds into your account. Endorsing a cheque means putting your signature at the back of it.
When you endorse a check, the funds connected with the check might be settled between Venmo and you. Not having the check endorsed will prevent you from using Venmo to cash it. Before using Venmo to cash the cheque, make sure it has been properly endorsed.
4. Check image is ineligible.
Venmo will not allow you to cash a check if the image of the check is illegible, meaning it is impossible or difficult to read or decode due to bad handwriting. It's possible the check is counterfeit if the MICR information is illegible.
If you try to upload a photo of a check written on a bank outside of the United States, Venmo will reject it. In addition, a void check picture must be provided for the check to be cashed, when prompted.
5. Checks written on closed accounts
Intentionally or accidentally, individuals do make checks on closed accounts. It is dubbed "paper hanging" when account holders or check writers intentionally create faulty checks. As a result, Venmo will not let you withdraw funds from a check of this kind.
6. Check exceeds the account balance
Of course, Venmo cash a check won't function if the amount of the check is greater than what the check writer has in their account. Even though the account in question is well-established, the check's writer could nonetheless overdraw it.
They might be attempting to seize advantage of the float period, they could be misinformed about their available amount, or they could be trying to overdraw the account before leaving the country.
7. Unsupported check type
Venmo won't allow you to deposit a check if it's written to one of your other accounts. Furthermore, you cannot use Venmo to cash a temporary check, credit card check, or any other non-standard check type.
8. Name on the check doesn't match with Venmo
You won't be able to cash the check using Venmo if your account name differs from the name on the check. It is not possible to use another user's Venmo account to cash a check on your name. The name on the cheque must match the one on your Venmo account precisely.
9. Location concerns
On February 14, 2022, Venmo announced that its Cash a Check service will no longer be accessible to New York residents. In spite of this, New York consumers who have already filed a check prior to 2/14/22 will have it cleared. Therefore, New York residents who try to use Venmo to cash a check will be unsuccessful.
---
Can you instantly deposit a check on Venmo?
Yes, you may use Venmo to deposit a check right away.
In the United States, Venmo users who are qualified to cash checks must photograph the check and submit it for verification through the app. Approving a check should take only seconds, at most a couple of minutes, and in exceptional cases, no more than an hour.
---
How do you cash a check on Venmo?
Step 1: Launch the Venmo app,
Step 2: Click on the three horizontal lines option
Step 3: Then click on "Manage Balance"
Step 4: Tap on the "Cash a Check" option
Step 5: Then verify your personal details
Step 6: Enter the desired check amount
Step 7: Capture an image of the check's front and back
Step 8: After that, select Next
Step 9: Now, select either "In 10 Days" or "In Minutes"
You can select this option after you have decided whether you want the money in 10 days or in minutes. After this, all you need to do is confirm the deposit.
Once your check has been accepted, you will be required to photograph it again with the word "VOID" written across the front. Do not mark the check as "VOID" until you have received approval of the cheque.
When the transaction is complete, a confirmation page will load, showing the total amount that will be deposited into your Venmo account.
---
Venmo mobile check deposit limit
The highest amount that may be deposited through mobile check with Venmo is $5000, with a minimum of $5. Any number of checks totaling up to $5000 may be deposited in a single day. However, $1500 per month is the most that may be loaded from a check using Venmo.
---
FAQs
1. Are there any fees associated with the Cash a Check feature in the Venmo app?
Yes. Payroll checks with handwritten signatures will be subject to a 5 percent check cashing fee; government checks will incur a minimum charge of $5; and checks with pre-printed signatures will be subject to a 1 percent fee.
---
Final Words
If you'd rather avoid leaving your house and standing in line to cash a check, Venmo's Cash a Check feature offers a convenient alternative. If you're having problems cashing a check via Venmo, we've compiled a list of possible causes so that you may troubleshoot it accordingly.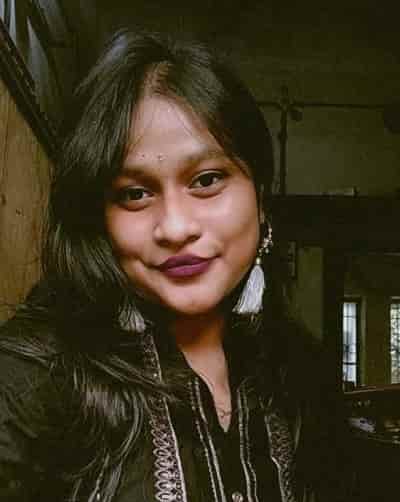 Having earned a Bachelor's degree in Commerce from Ravenshaw University, with a background in Accounting and Finance, Akshita Pattanayak contributes to UniTopTen by writing clear and concise articles based on Finance-Tech. With more than a hundred fin-tech related articles, she hopes to educate people about how banking and payment apps function.