In this post, we will be discussing how to fix issues with Cinema HD Apk. Cinema Apk is a renowned free movie streaming apk, which for most of the users works fine, but sometimes users may encounter issues like Cinema Apk crashing, Subtitles not loading, Buffering issue, Real Debrid issues, no links available error and more.
So, here is this post we have provided a few fixes to solve errors related to Cinema HD Apk. Before we start with the tips and tricks to fix issues with Cinema HD V2 let's have a quick look at its features:
What is Cinema HD Apk :
Users who are already using Cinema HD apk don't need an introduction about the app but first-time users of Cinema Apk should know what it is and what are its features.
Cinmea HD apk is a free video streaming app that lets you watch your latest TV shows and movies for free by fetching links from different torrent sites. You can stream almost any movie or TV show from popular OTT platforms like Netflix, Prime Videos, Hotstar, Hulu and more.
CinemaHD apk functions like a search engine, such as Google. On the home page, it has a list of movies and TV shows divided by categories but when you click on any movie, the app starts streaming for torrent links available on the internet and displays the fetched links in front of you. Now you have to choose any link to stream the video. So, this is how the Cinema HD App works.
The latest version of the Cinema Apk is 2.3.6 which was released in the month of February 2021. It brought a few new features and several bug fixes. Below is the changelog:
Remove many wrong links.
Show User cached torrents in the Link list screen.
Fixed backup/restore, History can't sort newest watched at the top.
Fixed issue: less link related to zero TV, load more cached-torrent links
Remove option "Use Trakt data only" because the app hasn't sync watched position from Trakt API yet.
---
Why is Cinema HD APK Not Working?
If you are not able to stream videos on Cinema HD Apk then it is completely ok. It is a very common problem with almost all streaming apps out there in the market.
Below are some common reasons why Cinema Apk is not working for you or Why you are having buffering issues with Cinema HD V2 Apk:
You are using Outdated APK Version
Your Internet is slow.
App or Content is blocked by your ISP.
Your device doesn't support the app or have Low Storage/RAM.
Low bandwidth of Server.
To fix all these common problems below are some general solutions.
---
General solutions to fix Cinema HD APK errors/ Not working problem:
Method 1:

Update the Cinema HD APK
This is the most common problem why Cinema HD APK doesn't work for most people. So, the first step is to check whether you are using the latest version of the app or not.
The latest version of the Cinema App is version 2.3.6. Using the outdated version of the app may cause glitches and error while using the app.
To update the app, just go to the settings of the app on your device and check if any update is available or not.
In case you are not able to update the app, just uninstall it and then reinstall it using the latest version.
Method 2:

Check your Network/Connection
Another major reason why the Cinema HD V2 application is not working may be due to your connection issues.
Make sure that your internet is working and your speed is more than 5 MB.
Check whether your daily quota of the internet is not finished.
Also, check if any other device in your house isn't choking the bandwidth of your Wi-Fi.
Method 3:

Use a VPN to stream on Cinema APK
As streaming copyrighted content for free isn't legal in most countries. So following the government orders, most ISPs block the torrent websites and apps on their network.
However, you can easily bypass it by using a VPN (Virtual private network).
You can use either a free or paid VPN. However, we recommend you only use a paid VPN.
Using a VPN will not only let you stream content but also protect your identity online and hence your personal data.
Method 4:

Clear cache of Cinema HD APK and of your device.
Clearing the cache of Cinema HD app should fix the buffering and crashing issues of the app. Below are the steps to clear cache of Cinema HD apk on different devices:
Here's how you clear cache of Cinema HD on firestick:
Navigate to Settings from the FireStick home screen.
Click Applications.
Click Manage Installed Applications.
Click on the Cinema HD app.
 Now, Click on Clear Cache.
How to clear the cache of Cinema HD on Android Phone:
Open Settings of your smartphone
Click on Applications
Now, find and click on Cinema HD Apk from the list of all apps.
Now, Click on Storage and Cache.
Now, select Clear cache.
Note: Clearing the cache of the app will erase app data such as bookmarks, watch-list, downloads, etc.
---
Cinema HD

No Connection/Video Not Available/Server Error:
Cinema HD is not an official app to stream movies and TV shows. It is a free app that's why it is not maintained, it fetches links from different torrent site servers. So, this causes several errors like No connection, Video not available, buffering issues, server errors on cinema HD apk.
To fix these type of error just follow our general methods to fix Cinema HD apk errors as discussed above. 
In brief :
Use updated App
Check your Internet connection
Use a VPN
Clear Cache
---
Cinema HD Buffering and Suddenly Stops Working :
To fix the buffering and streaming issues with Cinema Apk you need to clear the cache of the Cinema HD Apk;
To clear the cache from Cinema apk, go to its settings and click on the Clear cache option.
You can also clear the cache of the app from the setting of your device as explained in Method 4 of general fixes of cinema apk errors above.
---
Installation failed error Cinema HD App :
You may encounter an error while installing the Cinema HD apk. We have also experienced this error while installing this on our Android devices.
Fix: Cinema HD APK version 1 is now completely dead, so it will not work now. So, you have to only install Cinema HD V2 APK, whose latest version is 2.3.6.
So, just find the Cinema HD V2 Apk for your device on the internet and install it. You can download it from here.
---
Fix the No Data\Links Available Error in CinemaHD Apk:
Watching, downloading and streaming copyrighted content for free is illegal in many countries. So, that why as per the orders of the government most ISPs block such torrent sites and apps over their network.
So, in this case, you will have to use a VPN service. Inside the VPN service, you have to choose a location where the cinema app is not blocked. You can try out the hit and trial method here.
Not data and no links available error on cinema HD might also be caused due to an Adblocker. So, in case you are using any Ad blocker app or extension on your device, disable it and try opening the cinema app after rebooting your device.
---
Cinema HD Alternatives:
Finally, you have tried everything, and you are still not able to use the Cinema HD app to stream your favorite movies and shows. Don't worry there are tons of free Cinema HD APK alternatives available over the internet.
Below we have listed a few best similar apps to Cinema HD App :
CatMouse APK

Kodi

Stremio
Tea TV

 Morph TV

OneBox HD

Syncler
Nova TV
Viva TV
---
Final Words: Fix Cinema HD APK Not Working

So, that's all about how you can fix errors and issues with Cinema HD Apk. Checking the network issues, updating the app, clearing the cache of the app and using a VPN – should fix most of the problems of the cinema app for most people.
In case you are having any other problem with Cinema HD Apk, do let us know in the comments section below. Stay tuned for future updates!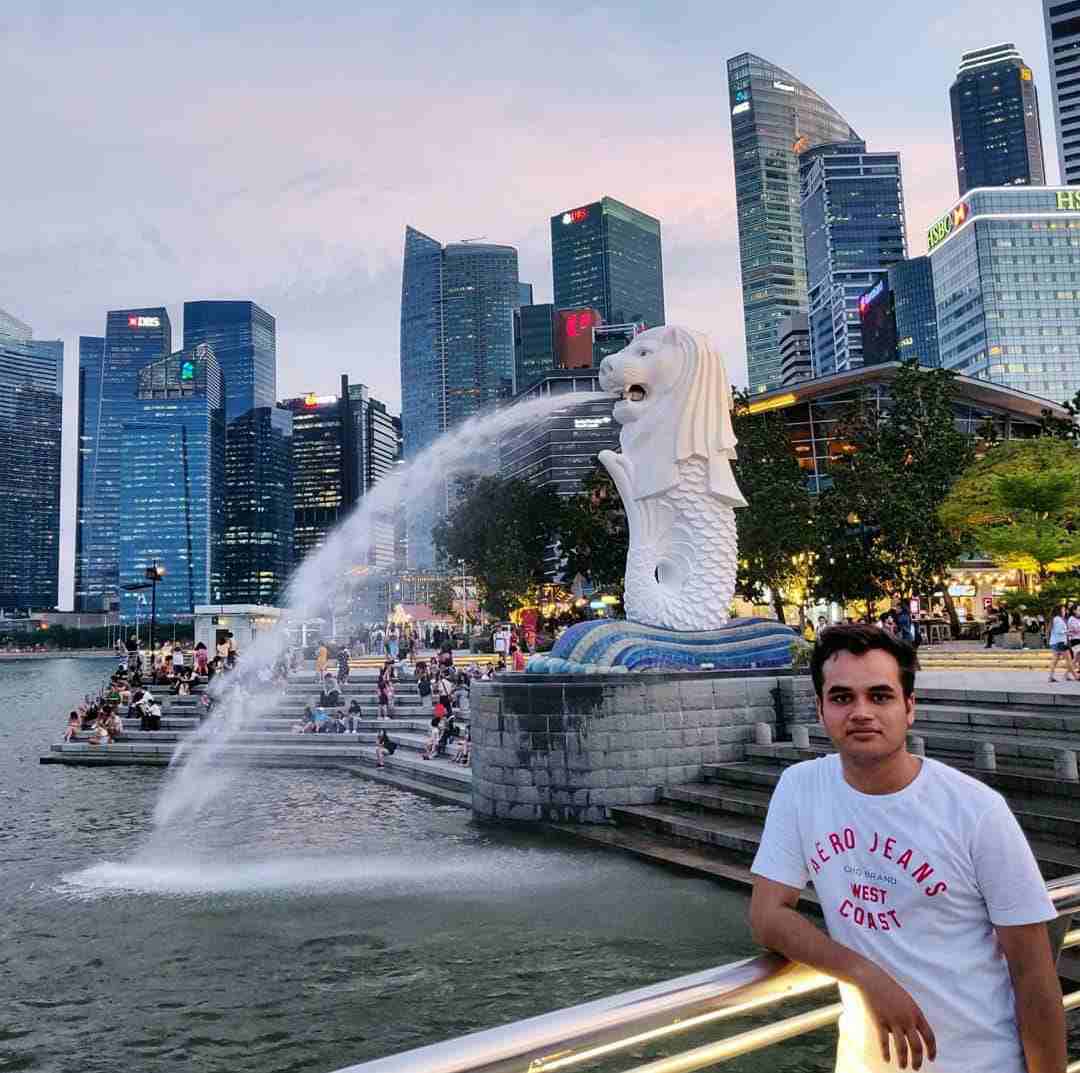 Ankit Kumar is an Engineer by profession and a blogger by passion. Over the last several years, he has written tons of articles, solving queries on Quora. He also has years of experience in investing in Cryptocurrencies, Funds, and Stocks.