It might be annoying if you don't know where to look for a referral code or where to input one. You may be worried about losing out on the Venmo app's referral program or on the chance to make more money via the app.
This article will walk you through finding a referral code, entering it, and sharing your own Venmo referral code with others so that you earn the bonus associated with the code. So, make sure you stick around.
---
Where to enter Venmo referral code
Short answer: You can either enter the referral code while creating a Venmo account, before making a qualifying payment, or you could add the code through the Settings section within the app.
1. While creating a Venmo account
You may use the referral code to get started with Venmo if you haven't already. Referral links often take users directly to the Venmo mobile app or desktop site when clicked.
To use a referral code, just create a new account as directed and input the code when prompted to do so. Inputting the referral code will link your account to the person who referred you.
2. Before making a qualifying payment
Even if you have previously created an account with Venmo without entering a referral code, you may still add the referral code before completing the required payment and get the bonus.
If you have been given a referral link, opening it should take you directly to the Venmo app or website. After logging into your current account, use the referral code before completing a qualifying payment.
3. Through the "Settings" section
The code may also be added using the settings menu. Launch the Venmo app and go to the "Settings" menu. To do this, make sure you click on the Settings gear icon.
You should be able to find a "Have a code?" option in the settings menu. Select it, and then input the given referral code. To link the code to your account, remember to save it after you have entered the code.
---
Where to find Venmo referral code
Step 1: Launch the Venmo app on your mobile device.
Step 2: Navigate to the "Me" section.
Step 3: After going to the "Me" page, choose the Invite friends, earn $10 option.
Step 4: Select the Share link button.
Clicking this option will reveal your referral code.
---
How to send Venmo referral
Step 1: Open the Venmo app on your smartphone.
To use all of the features, including the referral program, make sure you have the most recent app version downloaded.
Step 2: From the home screen, choose the Me tab.

Once you've downloaded and launched the Venmo app, you'll most likely be taken straight to the home screen. Find the "Me" button at the bottom right corner of the screen and click it.
Step 3: Next, choose the "Invite friends, earn $5" option.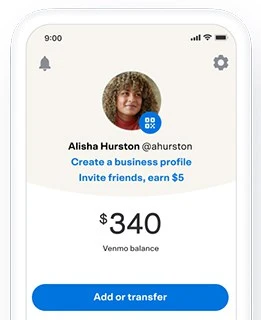 Step 4: Select the Share link button.
You may share your referral link using a variety of ways provided by Venmo. The most common of these are probably texting, emailing, or posting on social media.
Step 5: Select a method for sending the code.
Venmo will provide the appropriate choices according to the procedure you selected in the previous step. Selecting the messaging option will allow you to send a customized text message to people in your phone's contacts book, including your referral link.
To send a referral link through email, just input the recipient's email address and click the corresponding button. Similarly, you may choose a social networking platform and Venmo will let you share your referral link there.
If you'd rather not use Venmo's built-in sharing features, you may manually copy the link or code and paste it wherever you want to send the code. Keep in mind that Venmo recommends that you only give out your referral link or code to persons you know and trust. This will guarantee that the referral program is used properly by people in personal networks.
---
FAQs
1. What is a qualifying payment in Venmo?
Qualifying payments are those which fulfill the requirements established by Venmo to be eligible for the referral bonus. In general, qualifying payments include transferring a particular amount of money to another Venmo user within a set time frame, however, the specifics may change depending on the offer in question.
2. Can I use a referral code if I already have a Venmo account?
Referral codes are usually not used by Venmo accounts that have already been established; instead, they must be utilized by new users to urge them to sign up for Venmo.
However, sometimes Venmo gives out referral codes for existing users who haven't used the app in a while. In such circumstances, existing users are qualified to utilize the referral code and get the associated bonus.
To find out whether you may use a referral code as a current Venmo user, you need to look into the conditions linked with the code you have.
---
Final Words
You may safely input a referral code during the account setup process or before completing a qualifying payment by following the procedures provided in this article, whether you're a new user or have been using Venmo for a while.
In addition, you may boost your chances of receiving referral bonuses by sharing your code with your friends and relatives. Keep in mind that it's crucial that you only give referral codes to people you are familiar with.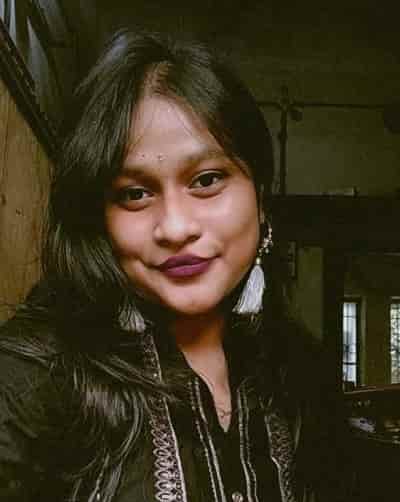 Having earned a Bachelor's degree in Commerce from Ravenshaw University, with a background in Accounting and Finance, Akshita Pattanayak contributes to UniTopTen by writing clear and concise articles based on Finance-Tech. With more than a hundred fin-tech related articles, she hopes to educate people about how banking and payment apps function.