Are you unable to add your debit card on Venmo?
Does Venmo show "you can't use this card" or "You can't use this credit card with Venmo. Try another card" error?
If that's the case, you have landed on the right page.
In this post, we have explained why you can't use card on Venmo.

---
Why do you get "you can't use this card on Venmo" error
Short answer: There can be several reasons why you get "you can't use this card on Venmo" error. Like your card is expired, blocked or deactivated, you are entering incorrect details, you have already added a lot of cards, or Venmo servers are having issues, etc.
Below, we have listed all the possible reasons and description why Venmo won't allow you to add your debit or credit card.
1. Your Card is expired
Your card will not work on Venmo account if you have reached the expiration month. If you think your card may have expired, check your email, your card issuers may have already sent a replacement card.
You can also check the card's expiry date if your card has it printed; most cards do.
---
2. A new card is on the way
Your card issuer, especially the credit card company, may issue you a brand-new card if your account was compromised in a data breach. So, your current card might have been disabled, as a new card is on the way.
Keep an eye on your mail.
Companies are sending the customer new credit cards with EMV chips, which are enabled with new technology that prevents them from being cloned or copied.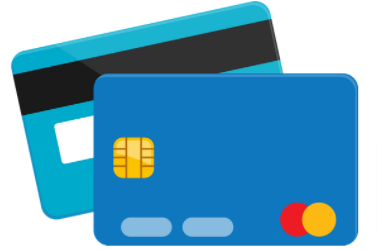 ---
3. Card is blocked/deactivated
Your card may get blocked or deactivated due to several fraudulent activities, unusual spending, entering incorrect account details repeatedly.
It might also be blocked or deactivated due to a technical error faced by your banking institution.
So, you won't be able to add your card to your Venmo account if it has been blocked or deactivated.
---
4. Incorrect Billing Information
While entering card details anywhere online, you have to enter or provide the exact information that appears on your card or bank statement—details like your name, address, etc.
Also, make sure while adding your card to Venmo, you are adding correct details like its number, expiry date, CVV number, cardholder name etc.
---
5. Too many cards added
Yes, there is a limit on the number of debit and credit cards you can add to your Venmo account in a rolling six-month period of time.
You can only add four active or deleted cards to your account in the past six months. Even if you remove your fourth card from your account, you may not be able to replace it with another card for a few months.
So, if this is your case, that's the reason why Venmo isn't allowing you to add your new card.
---
6. Venmo servers issues
Another reason Venmo won't let you add the card is that servers of Venmo are having a tough time.
You can check the server status of Venmo on Downdetector page here.
So, if you're supposed to be adding the Venmo card while the services face outage, you won't be able to do that.

---
7. Confirm with Card issuer for possible issues
The error 'You can't use this card on Venmo', could be due to issues with your card. In this case, you can confirm with your card provider for any possible problems with your card.
Oftentimes cards are declined because of a recent zip code or address change – your card issuer should be able to tell you more. – Venmo
---
Can I use a credit card on Venmo
Yes, you can use your credit card on Venmo to pay someone. But it comes with a 3% fee when you use your credit card to send money to family and friends.
However, no fee is charged when you make an online purchase from a business that accepts Venmo using your credit card.
---
SEE ALSO: Fix: Venmo "There was an issue with your payment"
---
Can you transfer fund from your Venmo balance to credit card
While you can use your credit to pay on Venmo, you can't use it to transfer your Venmo balance.
Instead, you will have to add your bank account or debit card to your Venmo account to transfer your Venmo wallet balance and do note that moving Venmo balance to bank comes with a fee.
Venmo's user agreement states that your credit card issuer may treat a transaction as a cash advance if you use your credit card to pay someone via Venmo. That same user agreement also states that it is a violation of Venmo's terms of service to use the service to give yourself a cash advance or help someone else to do so.
SEE ALSO: (10 Reasons) Venmo Card Not Working at ATM [Fixed]
---
Final Words
Venmo is a renowned online payment service that allows you to send and receive money from your friends and family members or business. Like any other peer-to-peer money transferring service, you will need to add a bank account or a debit card to transfer money.
Well, sometimes, you might have issues adding your card to your Venmo account, like what we discussed today in this post. So we hope after reading this post, you were able to know why was Venmo not allowing you to add your card.
That's all for now; for more guides like this, you can have a look at our dedicated Venmo section or follow related posts below.
---
Further Reading:
How to get a Venmo Card Under 18 Kid
[Fixed] Why Does Venmo says My Card is Already on File
(5 Reasons) Venmo Payment not showing up in Bank Account (2021)
(10 Reasons) Venmo Card Not Working at ATM [Fixed]
How long does it take Venmo to take money out of your bank account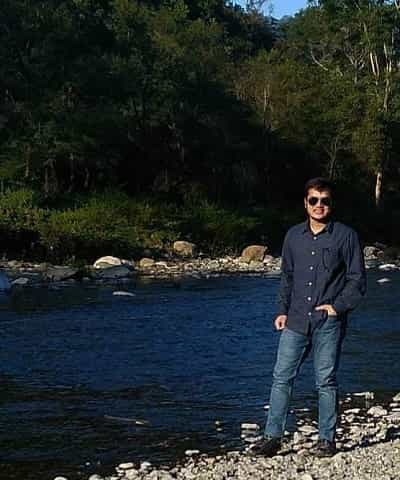 Ankit Kumar is an Engineer by profession and a blogger by passion. Over the last several years, he has written tons of articles, solving queries on Quora. He also has years of experience in investing in Cryptocurrencies, Funds, and Stocks.