Do you want to know if you can add a savings account to your Venmo account?
If yes, you are on the right page.
In this post, we have explained all you need to know about using bank accounts on Venmo and how to withdraw money out of Venmo with and without a bank account.
So, let's get started.
---
Can you use a Savings Account with Venmo
No, you cannot use a savings account with Venmo. If you want to transfer fund to or from your Venmo account, you should use a checking account instead of a savings account.
Savings account aren't usually designed or intended for transactions. They're meant for long-term storage of money. In fact, federal law sets limits for withdrawals from savings accounts. The law is known as Regulation D.
On the other hand, having a checking account allows you to withdraw as many times as you like. With a checking account, you can write checks, use your debit card, set up electronic bill payments, or withdraw funds at an ATM easily and many times you wish.
At the same time, these types of transactions are limited to six per month from savings accounts as per Regulation D limits.
So, that's the reason why you won't be able to use a savings account with Venmo.

If you try to add a savings account to Venmo, you might get an invalid account error. So, better use the checking account to withdraw or deposit funds from or to your Venmo account, respectively.
In case you aren't able to add your bank account to Venmo, you might want to have a look at our post: Can't add Bank account to Venmo (Reasons & Solutions)
---
How to transfer money from Venmo to Bank Account
To transfer money from your Venmo balance to your bank account, you will first need to link your bank account with Venmo by following the steps below:
How to add a Bank account to Venmo:
Once you link your bank, you must verify it before transferring funds or sending a payment. Venmo provides instant and manual verification ways to verify your account.
In the instant verification process, you will need to log in to your bank's online site by entering your username and password. On the other hand, Venmo will send micro transfers to your bank account to verify ownership in the manual verification process. This process will take one whole day.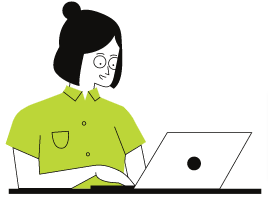 Well, once your bank account is verified; follow the steps below to transfer your Venmo balance to the bank account:
Open the Venmo app.
Tap the three lines menu in the top-right corner of your screen.
Select "Transfer to Bank" or "Transfer Money" (you may have to first select "Manage Balance," depending on your device).
Enter the amount you would like to transfer to your bank
Tap "Instant" (for a small fee) or "1-3 Biz Days" (for no fee), and select your preferred bank account or debit card
Confirm your transfer details, and tap the green "Transfer" button
SEE ALSO: You Can't use this Card on Venmo (6 Reasons)
---
How to get Money from Venmo without Bank Account
You can take money out of your Venmo account without a bank account, but for that, you must have a Venmo debit card.
If you have a Venmo debit card, you can easily use it at any ATM to withdraw cash. You can also use your Venmo debit card to withdraw money over-the-counter. Well, do note that the daily withdrawal limit of the Venmo debit card is $400.
If you don't have a Venmo debit card, you will need to order one for yourself to take out money from Venmo without a bank account.
In case you already have a Venmo debit, and it is not working, you might want to read: (10 Reasons) Venmo Card Not Working at ATM [Fixed]
---
Final words
Venmo is an easy-to-use online mobile payment app using which you can easily send money to your friends, family, or someone else who has an active Venmo account.
It makes sending and receiving money so simple. Just create your account and link your bank account or card, and you are ready to go.
The best part of the app is that it also provides you with a debit called Venmo card that can be used at ATMs to take out cash or used to pay bills at both online and offline stores.
Well, to use the app, you will have to link a bank account and that to a checking account as a savings account will not work with Venmo (as detailed above)
However, you can withdraw money from your Venmo account without having a banking account, but for that, you must have a Venmo debit card, using which you can withdraw cash from any ATM, if you don't have a bank account.
So, that's all for now. For more guides like this, visit our Venmo page, or follow a few stories from the related posts below.
---
Further Reading:
[Fix] Why is Venmo not verifying bank accounts (8 Reasons)
[Fixed] Why Does Venmo says My Card is Already on File
Venmo lost connection with Bank Plaid: Here is What to do now
How to bypass Venmo phone verification? Is it possible?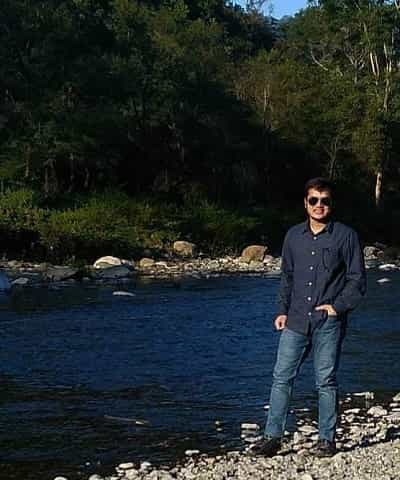 Ankit Kumar is an Engineer by profession and a blogger by passion. Over the last several years, he has written tons of articles, solving queries on Quora. He also has years of experience in investing in Cryptocurrencies, Funds, and Stocks.