Have you received a payment from a stranger on your Venmo account and are wondering can you deny it?
Or someone is requesting payment on your Venmo account, and you are confused about how to decline the Venmo payment request?
If you are wondering how to decline a Venmo payment sent to you and is it even possible? You have landed in the right place. Here we have explained all you need to know about receiving a payment from someone or someone is requesting payment from you on your Venmo account.
So, let's begin.
Can you deny a Venmo payment
No, you cannot deny or decline a payment on Venmo that you have received. But, if someone is requesting payment from you, you can quickly decline it on Venmo.
Venmo is an instant money transferring app whose payments cannot be declined or canceled once sent.
If someone has randomly sent you a payment on Venmo, either due to a mistake or any other reason, you cannot decline it as Venmo payment is instant and credited directly to Venmo balance.
Alternatively, what you can do is send the exact amount of money back to the person who randomly sent you the money. 
Once that's done, you can block those persons to avoid future transactions.
As per Venmo:

If you receive a payment from a name you don't recognize, you can simply send the payment back to that user with a note explaining that they paid the wrong person. If you receive a payment request from a stranger, you can decline the request.  

---
Can you cancel Venmo payment sent via iMessage
Payments sent via iMessage work a bit differently. The payment sent via Venmo on iMessage can be reversed or canceled if the recipient hasn't accepted your payment. 
If you have sent the payment to someone in iMessage, but the recipient does not accept the payment, the money will automatically be transferred back to your account within 3 days.
As per Venmo:

A payment sent in iMessage cannot be canceled once the recipient has accepted it.
---
Can You Cancel a Venmo Payment?
Now talking about another case, in which you have to send a payment to an unknown person. Can you cancel a payment sent to an unknown person on Venmo?
No, you cannot cancel a Venmo payment. The money once sent can't be reversed or canceled on Venmo, as the payment is instant. The recipient receives the money instantly once you hit the send button, so Venmo can't cancel or refund the payment to you.
As per Venmo support page:

It is not possible to cancel a payment to an existing Venmo account. Once you send a payment, the funds are available to the recipient right away. If you need the payment returned, please have the recipient send you a payment for the same amount.
So, if you have accidentally sent money to some random person on Venmo, the only way to get back the money is to request the person to send you the money you transferred by mistake.
Well, you can still try to contact Venmo support; they will try their best to get your money back. However, keep the expectations low.
So, that's why Venmo recommends sending money to the people you know and trust.
---
How to Cancel a Venmo Payment to an Inactive Account
The only case in which you can get your money back on Venmo is that you have sent money to a nonexistent Venmo account.
Open Venmo app
Tap on the hamburger icon in the top right corner of the screen.
Tap Incomplete
Select the Payments tab
If your friend haven't created a Venmo account yet, you'll see your payment listed below.
Tap Take back underneath the payment, and you'll get your money back instantly.
---
How to request money If You've Paid the Wrong Person on Venmo:
Venmo offers a search feature for accounts, and occasionally Venmo users pay strangers by mistake (often with the same name as their friend).
So, if you have sent money to a stranger with the same name as of your friend, your money will be instantly transferred to that user. And the only way to get back your money is to request the person to send your money back,
Follow the steps below to request a person to send you the money:
Open the Venmo app, and hit Pay or Request at the bottom of the screen.
Now, enter the name of the user that you accidentally paid.
Here, in the text box, write a short note explaining that you sent the payment to the wrong person.
Enter the exact amount of money that you unintentionally sent to them, and hit Request.
If the person never gets back to you, you can try prompting them to complete the request.
Tap the hamburger icon, hit Incomplete > Requests.
Under that payment, select Remind to notify them once again.
---
Contact Venmo Support to get your money back:
Even after sending numerous reminders to the person you accidentally sent money to, they still haven't returned your cash. Fortunately, Venmo may be able to step in.
You can choose any of the following methods to contact Venmo support, explain to them your issue, and they may be able to help you.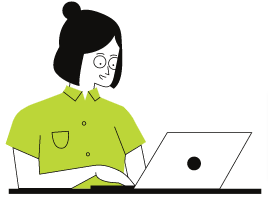 Send them a message through the 

contact form.

For the fastest service, chat with Venmo support on your mobile app (M-F, 7:00am-1:00am EST; Sat-Sun, 9:00am-11:00pm EST)
Call us at (855) 812-4430 (M-F, 10:00am-6:00pm EST)
Contact Venmo Twitter support.
---
Final Words:
Venmo owned by PayPal, is a P2P money transferring app that users to send and receive money to/from friends and family.
So, that's all for now, folks. We hope you were able to understand that you cannot cancel a payment on Venmo after reading the post.
Well, Venmo isn't the only app that allows easy transfer of funds. So, if you aren't likely Venmo, you can look at its alternatives such as Cash App, PayPal, etc.
For more posts on Venmo, visit our Venmo section or follow a few related posts below.
---
Further Reading:
Can you make two Venmo accounts with the same phone number
Why Venmo won't let me send money from Balance
What happens when you remind someone on Venmo
How to Pay someone on Venmo without an account (2022)
(Guide) Can you change a Venmo payment from private to public?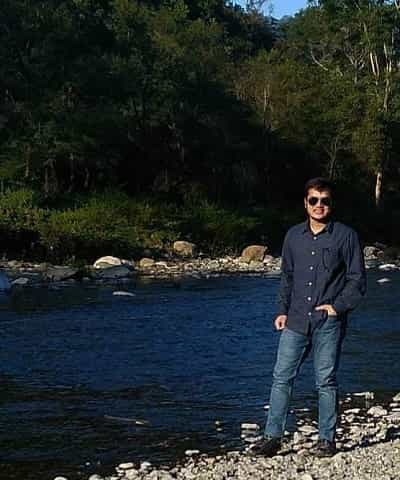 Ankit Kumar is an Engineer by profession and a blogger by passion. Over the last several years, he has written tons of articles, solving queries on Quora. He also has years of experience in investing in Cryptocurrencies, Funds, and Stocks.