Can you use a Visa gift card with Venmo?
What are the steps to adding a Visa gift card to my Venmo account?
When using Venmo, adding a debit card from your bank is a breeze, but adding a gift card might be a little more complicated. This is because there is a wide selection of gift cards accessible on the market nowadays.
Stick around if you're curious about whether or not Visa gift cards can be added to Venmo. In this article, we cover that topic and more.
---
Can you add a Visa gift card to Venmo?
Short Answer: If you have a VISA gift card, you may add it to your Venmo account and use it just like any other kind of Venmo balance to make purchases in-store or online.

To make a contactless purchase using Venmo, just have the cashier scan your mobile QR code. Venmo will process Visa gift cards in the same way as they process debit cards.
To avoid fraud and ensure that funds are always available, the issuer of a gift card or prepaid card may choose to deny a transaction. While utilizing a gift card or prepaid card with Venmo, you should also be aware that a zipcode may be needed.
A Venmo user's gift card balance may be used to make payments to others. If the total cost of your purchase is more than the value of the gift card you contributed to your Venmo account, the difference will be paid using an alternative payment option (bank account or card).
To put it another way, payments made via Venmo are never backed entirely by a single method of payment as is the case here (a gift card balance).
In the event that your payment is lower than or equal to your Venmo balance, the difference will be covered by Venmo. When a Gift Card has been linked to Venmo, the amount may be used to make payments or purchases on the website or at physical locations.
---
How to add a Visa gift card to Venmo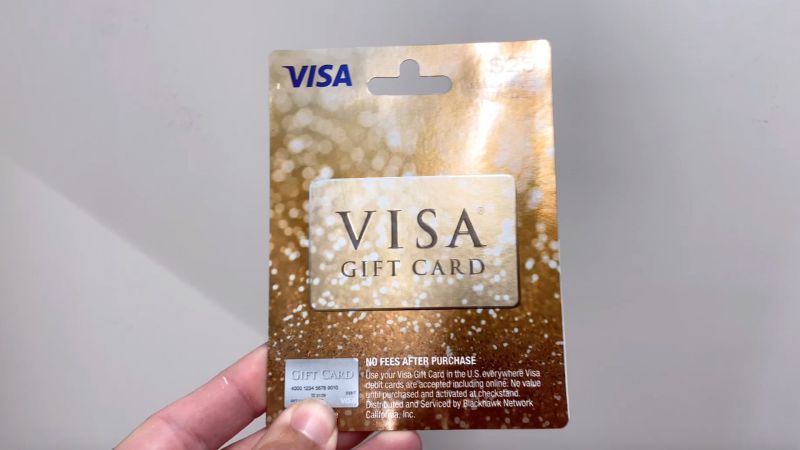 Step 1: Launch the Venmo mobile app and enter your credentials.
Step 2: Select the menu button
Select the menu button (that looks like three horizontal lines) in the upper-right corner of your screen.
Step 3: Select "Settings" from the menu.
Step 4: Pick "Preferences" from the "Settings" menu.
Step 5: Select the "Payment Methods" option from the "Preferences" menu.
Step 6: Slide downwards and select "Add a Bank or Card".
Step 7: Select the "Card" option.
Step 8: Input the data from your gift card.
The camera option allows you to upload a photo of the card for more personalization. You may also be asked to provide your zip code if the card has not been associated with a specific mailing address.
Step 9: To finish, choose "Add Card".
To finish, choose "Add Card" and allow some time for the card's balance to be loaded.
When the gift card has been loaded securely, it will appear under "Payment Methods," often represented as a prepaid card.
---
What zipcode do I use for a Visa gift card on Venmo?
You may use the same zipcode that you used when you first created an account or activated your card online.
If you'd like to add a gift card to your Venmo account, you'll be prompted to enter the card's ZIP code.
You can find this information on the backside of most gift cards which includes contact information for checking balances and making purchases, such as a website address or phone number.
Registration and activation of the card may also be done through the website or the phone service. If you click on the website's link, you should be sent to a page where you may enter your card information and submit the registration form.
Be careful to use the only official website listed on the card's backside. If you want to prevent the risk of landing on a spammy website, you shouldn't do any searches.
If you choose this, you'll be prompted to enter your card information, such as the number, CVV code, and expiry date, to complete your purchase.
After logging in, you should be able to edit your address, including the zipcode, in the area designated for that purpose. You may contact customer service at the number shown on the back of the gift card if you have any problems updating your address.
Unfortunately, updating your gift card's zip code online may not be a possibility for all gift card websites. Your best bet in such a situation is to utilize the zip code registered with your address.
---
FAQs
1. Do Visa gift cards allow money transfers?
By connecting your Visa gift card with a service like PayPal, Venmo, or Cash App, you may easily transfer the funds to your bank account. To convert gift cards to cash, this is the most cost-effective option.
Among the more pricey options is trading in the card for cash at a mall kiosk or offering it for a price on a gift card marketplace website or mobile app.
2. Is Vanilla Visa gift card accepted on Venmo?
To answer your question, you may indeed attach a Visa Vanilla gift card to Venmo. When you have a Venmo account and a gift card, you may transfer and receive funds without ever having to set foot inside a bank.
---
Final Words
Venmo often allows users to pay using gift cards which fall under the category of prepaid cards. The process of registering a gift card on Venmo is quite similar to linking a debit card.
Simply navigate to "Payment Methods," from there select "Card," input the card's details, and you'll be all set!
That being said, we hope that this post was able to help you find the answer you were searching for.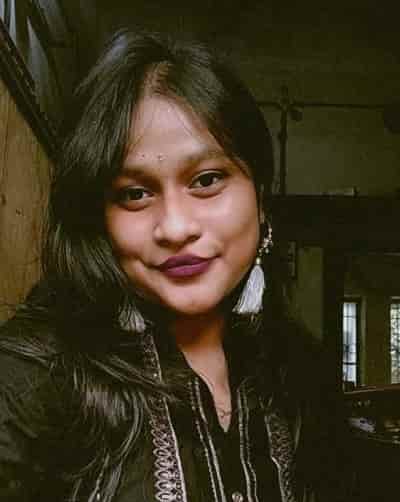 Having earned a Bachelor's degree in Commerce from Ravenshaw University, with a background in Accounting and Finance, Akshita Pattanayak contributes to UniTopTen by writing clear and concise articles based on Finance-Tech. With more than a hundred fin-tech related articles, she hopes to educate people about how banking and payment apps function.